Email Marketing Process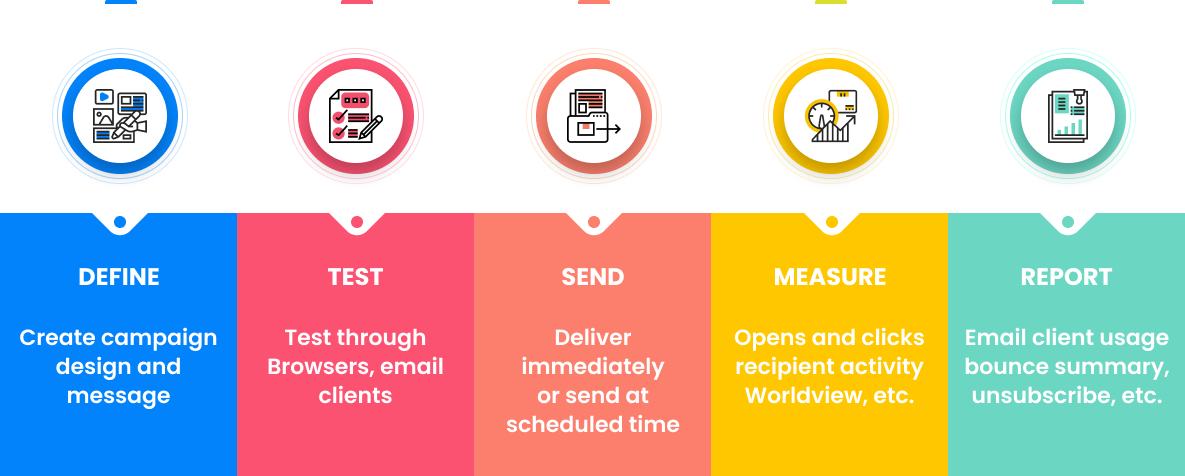 Email Marketing Agency in Dubai
If you are planning to take Email marketing as a priority for your business in the upcoming years, then you are standing on the right platform. Brandstory is the best email marketing agency in Dubai, providing round-the-clock email marketing services.
Email marketing is the best platform where you invest in building stronger relationships with your potential customers. It is the most powerful and cost-effective tool for streamlining your business growth. This will not only help you to generate leads but will also help you in strengthening your relationship with the old customers.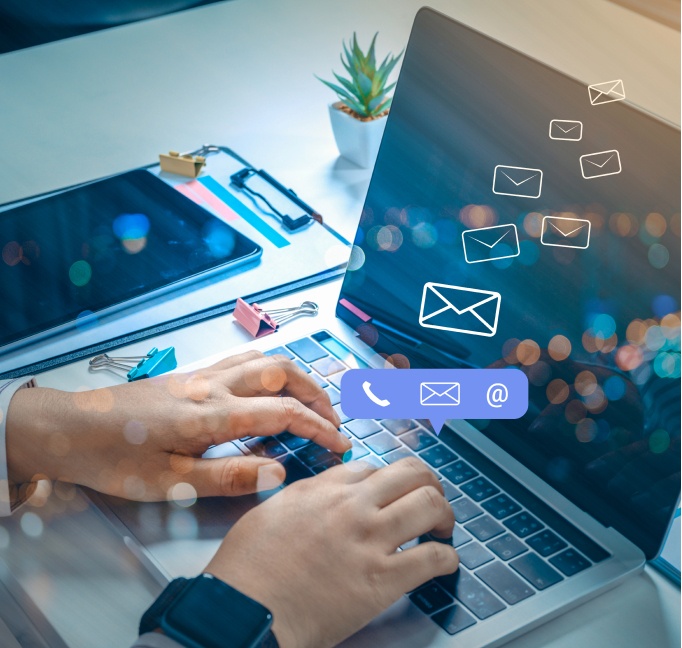 Email Marketing Company Dubai
As one of the best and renowned email marketing agency in Dubai united arab emirates, we are having a customer-centric and result-oriented approach to email marketing.We help you to design newsletters, email campaigns, help you connect with your contacts, and in building a healthy relationship with your customers.
Brandstory is the leading email marketing company Dubai uae known for providing groundbreaking email marketing solutions and bespoke email marketing campaigns and services.
Email marketing is one of the vital marketing tool and a versatile and lucrative advertising channel used by thousands of businesses irrespective of their niche and size across the globe. Because of not having knowledge and experience of the advertising method, most of them don't understand the reason for being popular among companies in a variety of industries. Therefore, below given are the reasons to choose the best email marketing services in Dubai UAE.
Employs Latest Techniques
Reaching the entire world
Easy to figure out mistakes
With low investments gain top results
Deliver Targeted Messages
Our Process
Segmented and Personalized Emails
We follow a personalized and segmentation email process so you can send emails containing dynamic content to satisfy users of different age, location, gender, industry, nationality, income, job title etc
Drip Campaigns, Tigger or Interactive Campaigns
It is a direct marketing process to gain targeted persona through lead nurture programs.
Fixing Approaches–Selective or Multiple
Awareness, Engagement, Purchase, Retention/Growth, Promotion by Testimonials, etc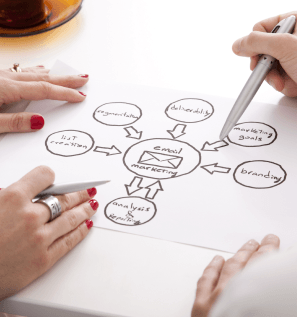 We collect and build a mail list from subscribed recipients or lead generation.
We reformat your mailing list and reload it
We audit and cleanse relevant account and contact details.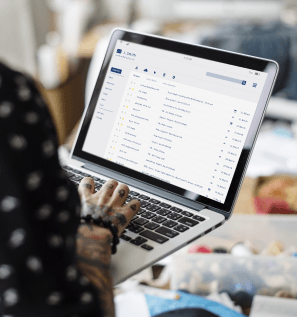 As one of the pro-efficient email marketing companies in Dubai, we plan and design responsive emails that support laptops, mobiles, tablets, and desktop devices.
For brand awareness, we build our content easy to read, crisp, and relevant.
Collect important media such as image, clips, GIFS, and attachments if needed.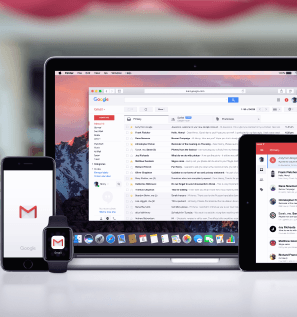 We choose the day & time for campaigns to segment the mailing list and to improve the scope for personalization.
The bounce rate of the website or the number of users who leave immediately
Based on the email volume, we draft and complete the email campaign calendar monthly or quarterly.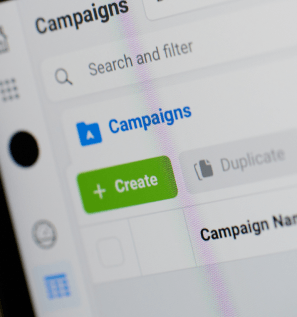 Being a prosperous email marketing firms in Dubai, we believe that to plan an email strategy is not enough for a successful campaign but it is important to monitor it regularly.
Therefore, we monitor Click through Rate (CTR), Bounce Rate, Subscribed/unsubscribed rate, Potential Customer conversion, Email list growth, Geo Statistics, track traffic after every campaign.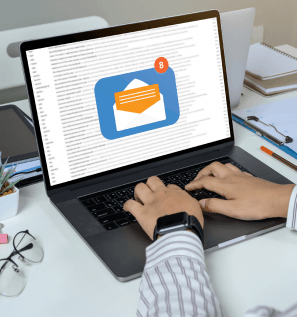 Measuring facts and figures is an important feature of email marketing. Thus, we prepare custom reports that show the efforts and ROI of the sales and marketing team by measuring the statistics from the email campaigns.
These customized reports will help us design a recent campaign and A/B testing in email designs.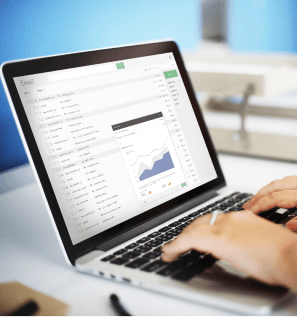 We analyze what strategy worked and what did not give the desired results, which help us plan further email strategy.
We take follow up from the existing and the past customer and then plan.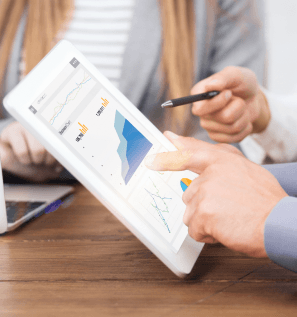 Benefits of Email Marketing Companies in Dubai
You can skyrocket your business with email marketing services in Dubai, where you can drive more revenue by sending effective email campaigns. Below are the benefits your business can enjoy through our services:
It is the best marketing strategy for better local outreach.
One of the finest strategies to enhance your business visibility and brand awareness.
The most effective and exact way to generate leads and to increase sales.
As this is the direct way of interacting with your potential customer, thus, it helps in building credibility.
Expanded customer base.
A better way to reduce marketing costs.
By planning the right marketing strategies you can segment your target market.
Online marketing in uae through emails targeted and personalized content.
It will help you increase website traffic.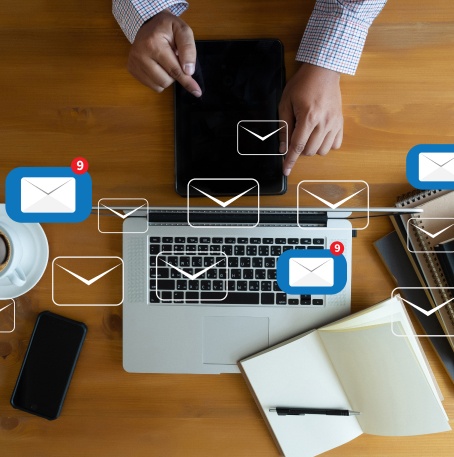 As one of the best and affluent email marketing agencies in Dubai, we are here to help you find answers and keep you on track, thus helps you in building brand credibility.
Why Invest In Email Marketing?
Email Marketing is the backbone of digital marketing.
With all the social media platforms rapidly evolving in order to become more personalized and cater to specific demographics in a particular way.
email marketing already has an edge. It's personalized and customer-focused approach is what puts it way ahead of other digital marketing tools.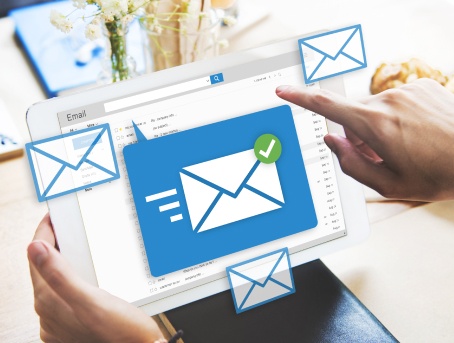 Need for email marketing
Let us take a look at why we need email marketing:

Personalized content
It is a well-established fact that consumers respond much better to personalized and relevant messages. Email provides the opportunity to reach out to individuals, groups, and even organizations in a manner that is different from frequent social media barrages of information. Email marketing reaches out to people based on their preference patterns and subscription history, making the experience extremely relevant for the consumer.

Convenience
Email Marketing is quite convenient; it's easy to get started with and reach out to multiple people within a particular group by just a click of a button. It's easy to access and has a convenient call-to-action mechanism embedded in the message.

Return on Investment
Email marketing provides an unparalleled return on investment. It involves little to no cost, it covers a wide range of customer base. In fact, as per the DMA, the ROI for email marketing stands at around 43$ for every 1 $ spent.

In-built Analytics
Analytics is fundamental to a successful campaign. Email marketing enables the companies to draws precise and valuable metrics, like delivery rates, click-to-deliver rates, open rate, and subscriber retention rates. These metrics are an insight into the customers' interests and usage patterns. It helps to narrow down the most responsive set of customers and build the second phase of marketing.
Choosing the right email marketing agency for your company
Well, now that we have understood the benefits of Email Marketing, the question arises which email marketing agency to choose for your company and how to determine the best fit.
Here are some of the parameters that you should evaluate before choosing your marketing agency:
01

Identification of your goals
An organization needs to identify the goals it's trying to achieve through email marketing and whether or not an agency fits into their vision. The strengths and assets of the agency need to be in sync with your goals.
02

Customer-Centric approach
The agency you pick for your marketing needs should be as customer-oriented and mindful of customer needs as your organization is. The kind of service and personal connection your agency establishes will go a long way in increasing your customer base.
03

Budget Cost-effectiveness
Budget Cost-effectiveness is one of the primary benefits of email marketing. Therefore, it's important to analyze the cost involved and arrive at an optimum ROI figure and collaborate with an agency to suitably utilize the earmarked budget.
Benefits of choosing BrandStory for
Email marketing for you
This is where we come in; we at Brandstory provide digital, design and development marketing solutions. We are one of the most prominent digital marketing agencies in India. Our email marketing solutions are personalized and targeted at the most relevant group of consumers for your organization.
Here are some of the reasons why you should choose BrandStory as your email marketing agency:
Dedicated team
Any content is as good as the people behind its creation. Our In-house experts and dedicated team of people ensure that all the analytical metrics are constantly evaluated and incorporated into decision making and consequently reflected in the marketing content.

Business Strategy Support
Effective strategy is the fuel required for creating the best marketing content. Therefore, we don't just curate content for you; we also extend extensive business strategy support. We brainstorm and liaise with your organization in order to produce the most relevant marketing content to strike a chord with your customers.

Understanding Customer Requirement
Personalization is the USP of email marketing. It is important to add a personal touch to content as it increases customer responsiveness. We at BrandStory go the extra mile to extensively collect and integrate customer-centric data. We research and understand customer requirements and tailor-make the email content accordingly.

Proof-read content
One of the most common mistakes in email marketing is poorly designed content containing typos or irrelevant images. We make sure that the content is error-proof and has contextual content. Ensuring that there are no unwanted spelling, grammatical or contextual flaws.

Suitable Physical location
Bangalore being India's Silicon Valley has a distinct advantage when it comes to obtaining a diverse sample space. Being a place with multiple ethnicities and consumer-facing brands, the marketing agencies in Bangalore gain extensive exposure to market behavior, consumer behavior and build a high understanding of the brand competitions and the latest market trends.

Technical Expertise
The best content is one that is both personal and well-designed from a technical perspective. The complete synchronization of the content with multiple devices, easy subscribe and unsubscribe buttons and smooth rendering of dynamic content is quite important in order to convey the message effectively and ensure a hassle-free consumer interaction.

Appropriate Schedules
Time management is an important aspect of marketing. The most suitable schedule time and date make a huge difference in how the customer perceives and responds to the content. The right time and occasion can make all the difference and trigger swift action as well.

Relevant Content
Email marketing fails to accomplish its goals when companies bombard the prospective or eve existing customers with excessive promotional emails several times a day. It gets slotted as spam and serves no purpose. We ensure that the content is relevant to the user. Sending mails to wrong target groups can have a detrimental effect on the brand's image

Appropriate Call-to-action
Call-to-action is the desired logical progression from the customer. The content should encourage the user to willingly respond and take the next step; this is where call-to-action comes in. The links, forms or any other response-capturing elements should be embedded in the mail. Basic sanity checks and working of the embedded links are also critical to an effective response.

Leveraging Social Media
Social media is an effective way to build your email list and engage your audience. Creation of CTA that leads to a landing page on Facebook, the creation of contests or giveaways or planting surveys on social media boosts the customer response
Our Complementing Services
Sucessfully completed
180+

Projects with numbers of satisfied client
FAQ's
Email Marketing is a digital marketing tool. It involves delivering promotional content to the target consumers via their email accounts. It is a personalized marketing mechanism for target customer groups. It is one of the most viable and widespread marketing tools employed by organizations across the globe. Both small and large scale business ventures utilize this tool to reach out to their customer base and provide an appropriate call-to-action methodology. The content also has appropriate images, surveys, sweepstakes, contests, and giveaways in order to make the promotional content appealing and contextual.
Email Marketing is one of the most personalized, relevant and context-oriented tools. It is budget-friendly and has a high return on investment. It is also extremely convenient and provides an extensive and comprehensive analytical range. The performance metrics enable you to build effective business strategies, make market and customer-centric decisions and re-design their existing campaigns. Emails enable the customers to respond immediately and interact with the business representatives. About 90% of the companies have reported high satisfaction with the performance of email marketing. The steep rise in performance has made it one of the most sought-after mechanisms.
Some of the techniques employed in email marketing include:
Personalization
Reaching out to inactive subscribers
Segmentation and identification of the most appropriate target groups
Leverage social media
Device optimized most preferably for mobiles
Catchy Subject Line
Giveaways
Time management
Optimized Call-To Action
Appropriate and interesting visualizations
A/B tests
Customer Research
Some of the benefits of email marketing in dubai include:
Cost-effective and high Return on investment. It completely cuts down the need for huge steps or massive infrastructures dedicated to marketing and increase the convenience for both the marketer and the customer.
Personalized, reaches the target group of customers and is relevant for the reader.
It provides excellent analytical capabilities. This helps in keeping a check on which aspects of the campaign are doing well or need improvements and helps build effective business strategies.
Establishes a direct connection with the customer and improves interaction and swift response
According to a study performed by McKinsey and Company, Email marketing campaigns are about 40% more effective than social media. According to another study performed by Campaign monitor in partnership with Ascend2 around 89% of the Companies and marketers consider their email marketing campaigns to be quite successful. The effectiveness of an email campaign can be ascertained from the following key performance indicators:
ROI
Click-Throughs
List increment
Conversions
The number of email users is likely to grow up to 3 Billion by 2021. Digital marketing experts and analysts predict an unprecedented growth in the reach and effectiveness of email marketing.
Email marketing is an extremely cost-effective and budget-friendly marketing tool. It has a high return on investment and is a great choice for businesses across the spectrum. It requires no cost-intensive setups or infrastructures. It does not deploy any expensive mechanisms or require investments of any kind. Neither does it require any setup/infrastructure to be present at the customers' end. Every $1 spent has a rough ROI of $33 in email marketing. This cost-effectiveness of this marketing tool has made it one of the most preferred forms of marketing for several organizations over multiple social media platforms.
The duration of an average email marketing campaign is usually a week (7 days). As per the trends populated, based on extensive research and data mining, different days of the week portray different levels of performance for email marketing. These trends help in deciding and optimizing individual strategies regarding schedules and time-management. For example, according to multiple studies done by the Monitor campaign, Tuesdays happen to have the highest open rates but simultaneously has a high unsubscribed rate. Likewise, Saturday does not perform particularly high on either of the two metrics. Similarly, the KPIs have been slotted according to various domains and business categories.
Other Email Marketing Services Location