Social Media Marketing Process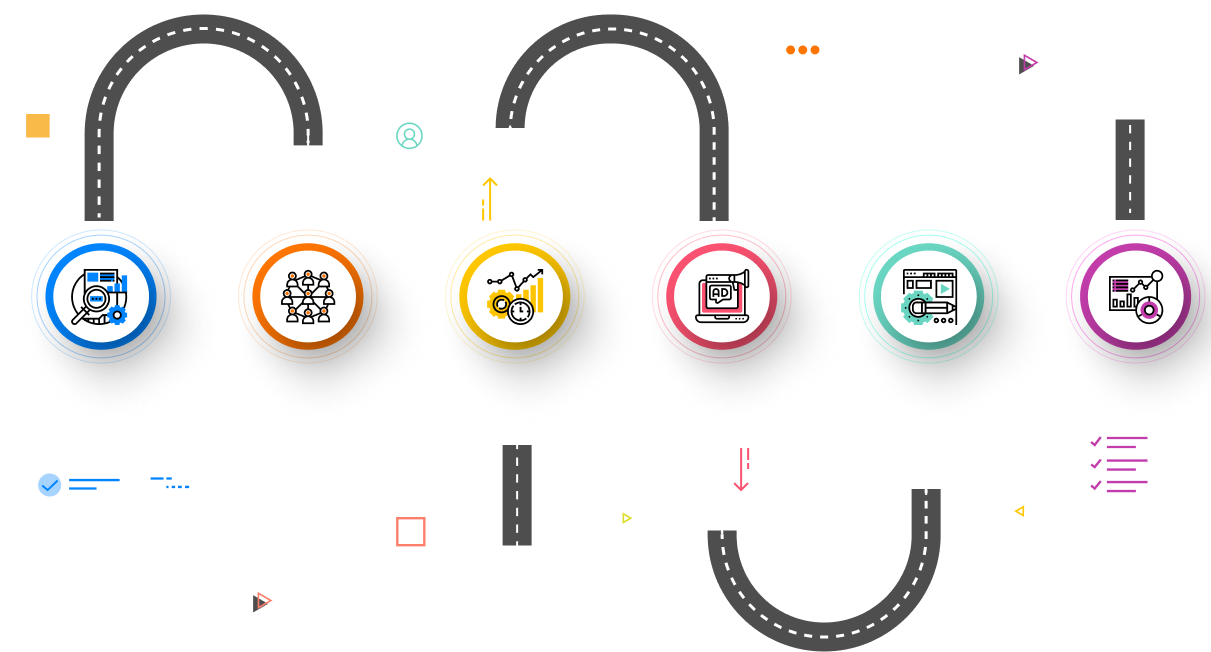 Building An Engaged Online Community, Best Trusted
Social Media Agencies in Dubai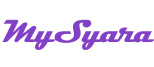 Rated as one of the Top 10 Social Media Marketing Agency in Dubai
In a nutshell, a social media marketing company is an agency that provides several social media services to businesses that do not have the resources to manage their online presence. Services of our social media marketing company Dubai include social media content creation, selection of the most effective online distribution channels and running social media ad campaigns on social media platforms such as Facebook and Twitter. Our social media agency in Dubai will create a comprehensive strategy incorporating innovative and current social and inbound marketing technologies. Our social media strategy will target customer profiles based on information received from audience insights across various channels.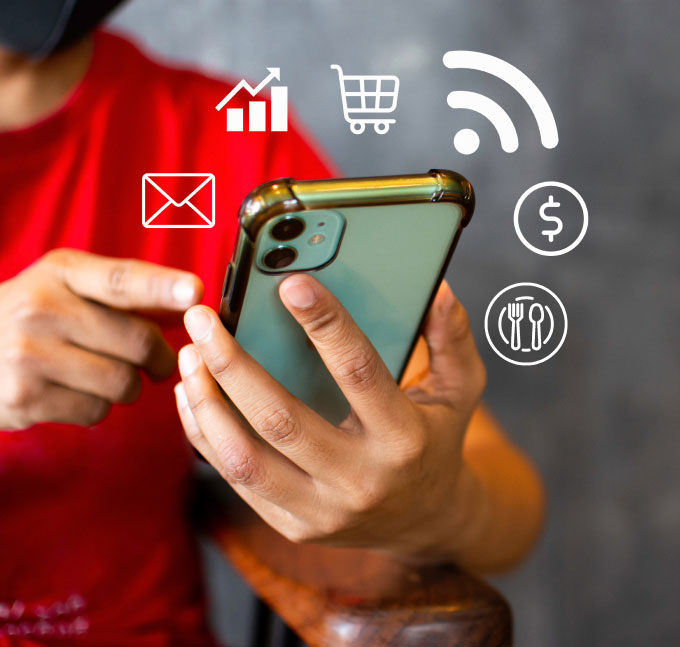 Our social media marketing Process at
Brandstory Social Media Agency in Dubai
The positive aspect of competition in a business scenario is it helps you to be more alert & innovative and also forces you to do your best. We all know that social media is a competitive place and used as the best platform for brand awareness. So, if you want to succeed in your business, then you must get an edge over your competitor. Thus, we will help you to keep an eye on your rivals, to know about their weaknesses & strategies, and also to benchmark your performance against the heavy-hitters of your industry and region. So, if you haven't done a social media competitor analysis, then give it a shot to measure and finetune your strategy.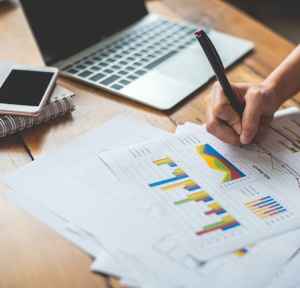 Community management plays a vital role in building a strong, authentic, reliable, and long-lasting relationship with your dedicated customers. With years of experience in Social Media Community Management, we help you to manage your online presence and to explore new ways to engage your community across various social media platforms such as Twitter, Facebook, Google+, LinkedIn, and many more. We understand the value of customer satisfaction. Thus, we help you to maintain the voice of your brand for customer loyalty and customer retention.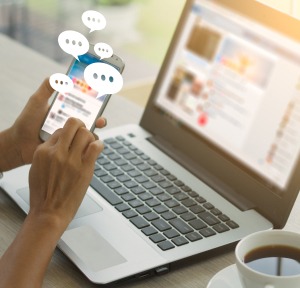 Social Media has proved to be a game-changer in the field of online marketing. Above that providing relevant, engaging, eye-catchy, and meaningful content by understanding what your dedicated customers want is a real challenge to build a strong and fruitful relationship with your customers. Therefore, through our services, we help you to develop content ideas that work & convert and help you to ace your business by pitching your product by using expressive, innovative and re-purposed content across social media platforms.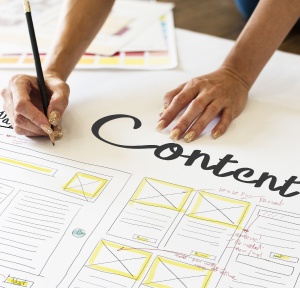 Undoubtedly, social media has become one of the most popular and useful platforms for brand awareness & brand promotion, as more than 90% of the users are using social media. But, in this fast-pacing world, where more and more brands are getting on board on social media platforms, no one wants to wait for results organically by twiddling one's thumbs. Thus, paid social media advertising or sponsored content proves to be the best tool and the most effective way to drive quick results, to enhance followers, and to get higher customer engagement.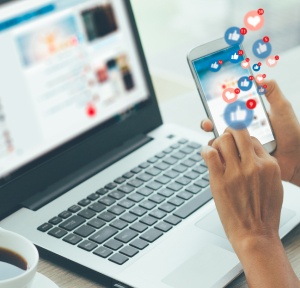 Despite all your efforts, if you are unable to yield results, then all your efforts will go in vain. Thus, through Social Media ROI Measurement, we will help you to redefine and in building your marketing strategy. It also helps you to measure the effectiveness of all your social media efforts and ultimately helps you to what resonates with your audience. So, if you want to improvise your efforts then, measuring social media ROI proves to be the sure shot way to know the potential impact of future social media marketing campaigns across the business.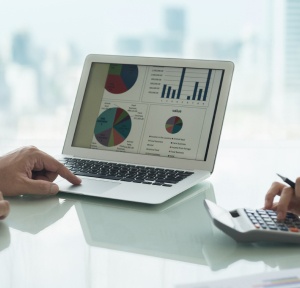 Reporting reveals the true colour of your input and efforts. Thus, reporting is the key component to measure your marketing success. We prepare customized reports as per the clients reporting needs to explain to them the progress of their business on social media platforms.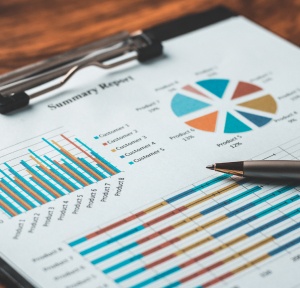 Why Choose Brandstory for your SMM ?
01
Our social media marketing company in Dubai uae not only set goals for social media management but help companies work towards it.
02
We help define both short term and long-term goals. We design techniques for Social media content management that can bring in greater audience engagement and improved outreach.
03
The next step in your social media action plan will be based on the current business situation, and long-term marketing targets. Out social media strategy team helps scale your social media activities seamlessly.
Trusted Social Media Marketing Services in Dubai
Developing a strong relationship with your audience is the primary motive of social media marketing. Once a reliable and trusted connection is built with your customers, they are more likely to business with you. This can happen through likes, and comments on social media platforms.
The more exposure your brand or product gets, organic traffic begins to find its way to your website. We develop strong social media campaigns and target ads to increase website visitors and conversions.
Our Social media marketing services will help increase word of mouth and referrals from your growing followers. Your followers will match the demographics and behaviours of your typical customers.
The crucial element of our social media services is the continuous monitoring of the social media pages of our customers. We monitor all comments, messages, reviews and respond as soon as possible. Daily management and optimisation of social media pages is required to grow your social media channel.
Benefits of Social Media Marketing Services
Effectively Direct Traffic
Ease of learning about your Customers
Gain Huge Volume of Customers
Improve your websites Ranking in Google
Leverage on sharing facility of Social Media
Strengthen relations with Customers
Improve Brand Recognition
More Opportunity to Convert
Effectively Direct Traffic
Our Social media channels help to gain easy access to target audience efficiently. You can communicate with your audience through location by Geo-Targeting Social media platforms like Facebook and Twitter have tools to communicate with the users irrespective of their location by setting the location features as desired.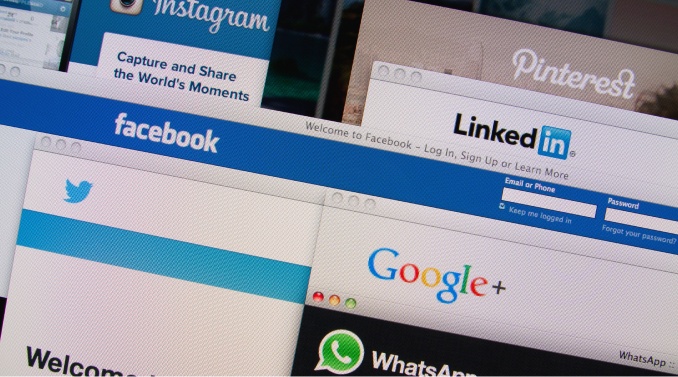 Ease of learning about your Customers
The golden rule of marketing hasn't changed in decades which says "Know your Customer". Understanding the needs of your niche audience is required to update social media campaigns. Through social media listening software such as HootSuite, we help you learn the complete demographic of your visitor and design your social media marketing campaign.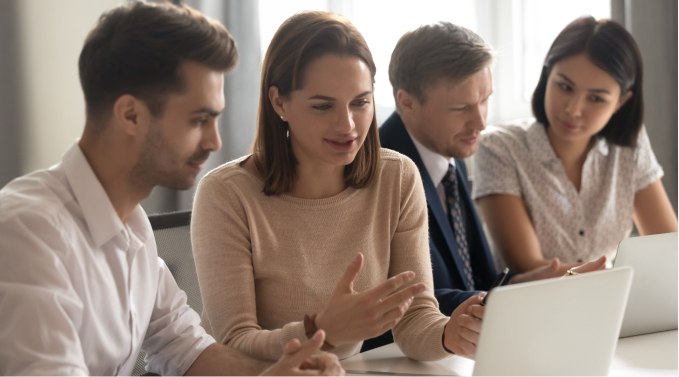 Gain Huge Volume of Customers
SMM is probably the simplest route to reaching more number of customers. Thousands of people are on one form of social media or another at a given point of time. Brandstory social media agency Dubai helps you to leverage on this online presence 24/7.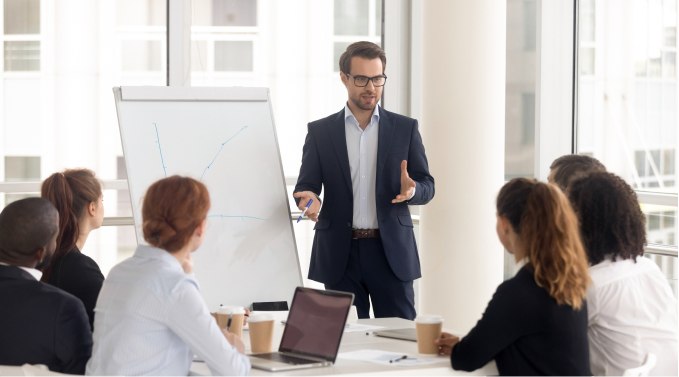 Get Immediate Feedback
In this current digital world, where everything needs to be instant, online marketing is not far behind. Through social media, you can brief your product, service, and interact with potential clients. You can get instantaneous feedback from them and address any issues or complaints right away.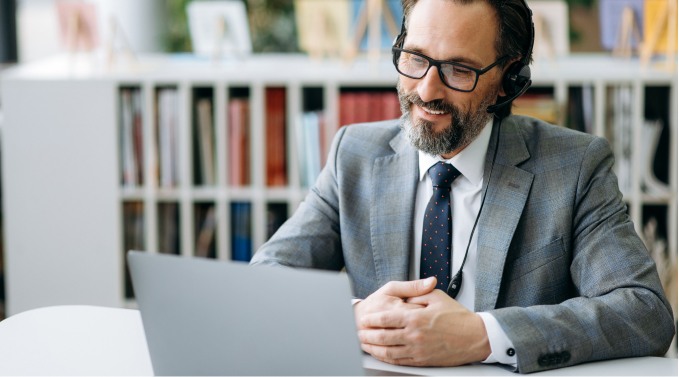 Track your Competitors
Social media has shrunk the marketing world. You have easy access to the profiles of your competitors, their services, rates, new releases and so on. This can keep your team updated about the market trends and become more proactive.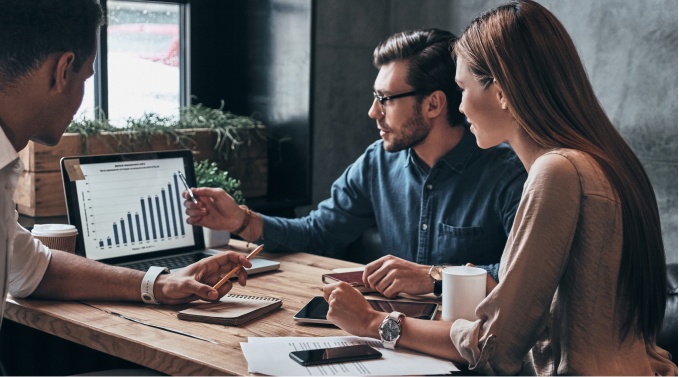 Improve your websites Ranking in Google
Greater the number of visitors to your website, higher the ranking of your page on Google. After social media marketing, our Social Media marketing campaigns create a powerful profile for you that can open doors to catching the attention of more customers and diverting them to your website.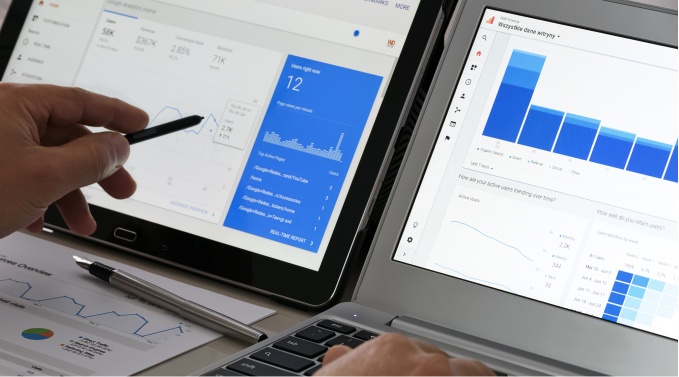 Leverage on sharing facility of Social Media
Our social media advertising agency Dubai offers its users information sharing facility in just one click. Be it content, posts, ads, or video, you can reach your customers in the minimum possible time through the user-friendly features of social media platforms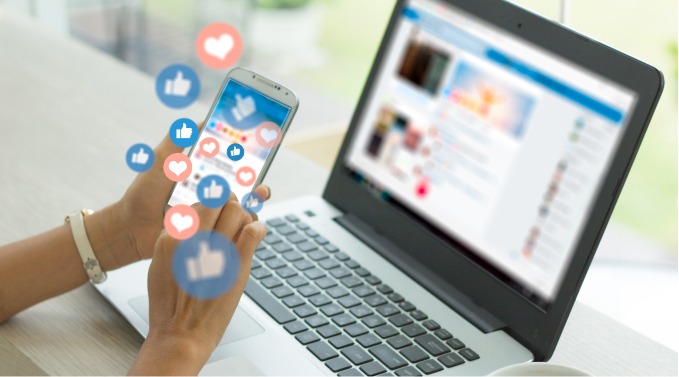 Lower Cost
The most attractive benefit of social media marketing is the low cost compared to other avenues. We can show you how in about 6 hours a day of social media marketing, you can market your brands and see highly positive results in terms of response.
Strengthen relations with Customers
Your social media profile eventually becomes your identity and a bridge to stay connected with your current customers. Your business profiles on a platform such as LinkedIn is a great way to keep you in touch with your prospects. Through a variety of social media platforms, a long-lasting relationship is created with your customers.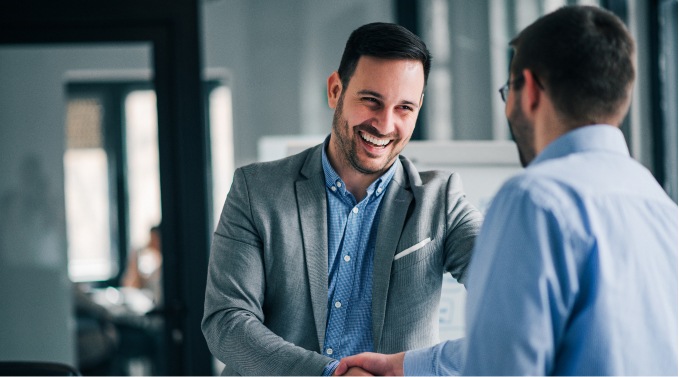 Improve Brand Recognition
There is no use of building a valuable brand if it is not known to anyone. Your hardwork getting appreciated by others is a great morale booster. Our social media channels are a window to the voice of your brand and an opportunity to get the audience familiar with it. The more social media websites your business profile is visible, greater the trust you build.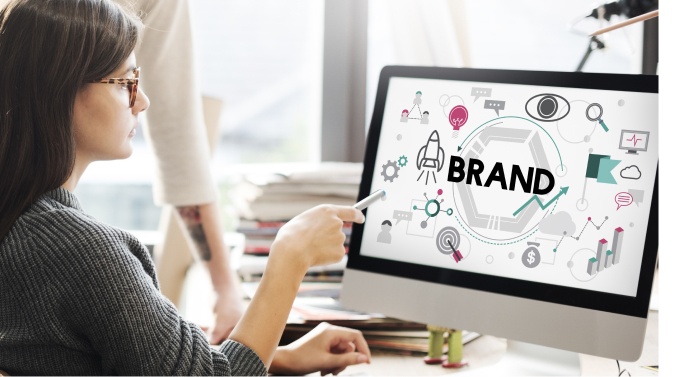 Escalate Inbound Traffic
Social media provides not one but plenty to avenues to raise your inbound traffic to your website or business profile. Social media sites such as Facebook, LinkedIn, Twitter and Pinterest have proven to be the top sources of inbound traffic in the last few years. We help you to leverage on these mediums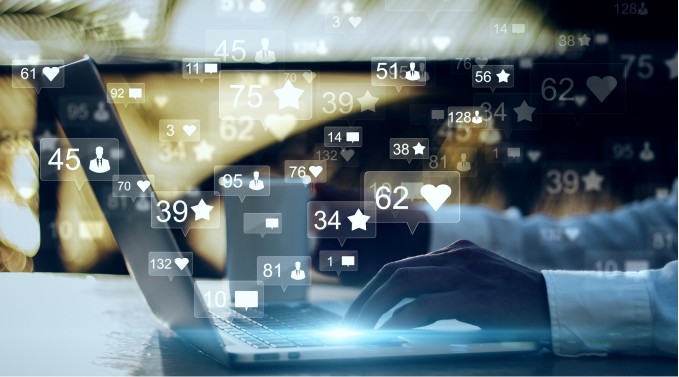 Improve Conversion Rates
A recent research has shown that social media offers over 100% lead rate compared to outbound marketing. The "human" factor of SMM has helped to communicate with other humans on a personal level and improve conversion rates on inbound traffic.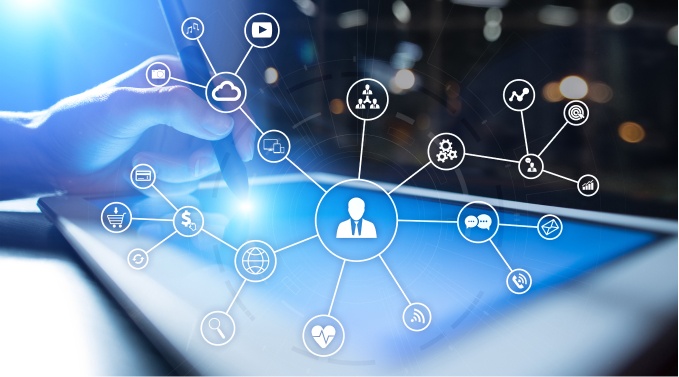 More Opportunity to Convert
Anything and everything you share on your social media page is going to gain attention and followers old or new right from images, videos, blog posts, and so on. Every interaction is an opportunity for conversion and every visitor is a prospective customer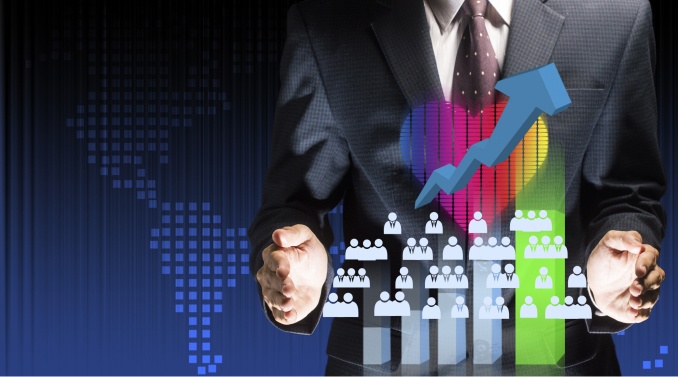 Boost Brands Image
The greater the interaction with your customers on social media, the greater the faith in your brand is instilled. Visitors who appreciate your services or have complaints can communicate it to you quickly so that you can take instant action. These actions boost the image of the brand in a positive way and customers will understand the genuineness of the brand.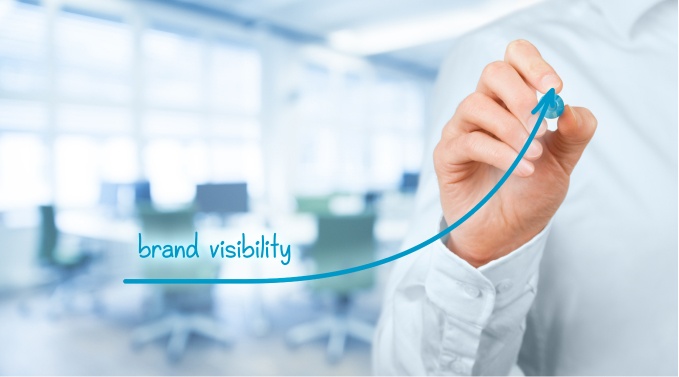 SMM Services in Dubai
Our social media marketing services in Dubai take care of all the online marketing needs of your business.
Attract your audience
Our SMM services include effective techniques to identify and target your ideal audience.
Engage the audience
Interesting, quirky and relevant posts are offered to engage and connect with the audience.
Grow the audience
Once the audience is cultivated, larger numbers can be achieved through smart and timely management of your social media channels.
Drive Sales
Engagement of a larger audience means more visibility for the business and more leads. This directly contributes to a revenue boost to the business.
Choosing the right Social Media Marketing
Agency in Dubai
A wrong choice of the social media agency to manage your services results in wastage of money and growth opportunities. There are several social media marketing agencies in Dubai but there are some factors that go into choosing the right social media agency. Our SMM services company in Dubai takes care of the following:
Our social media management in Dubai understand your company aims and objectives thoroughly.
Our social media marketing services Dubai middle east is specifically a social media marketing company and not a digital or content marketing company that offer social media services.
Our social media marketing services in Dubai United Arab Emirates boasts of enough reviews, proof of concepts and case studies about us that can influence your final decision.
At our social media marketing Dubai, we are always ready to offer clear cut strategic inputs to your social media campaign. Our SMM consultants in Dubai create the strategy, execute strategy and keep on modifying it until it works.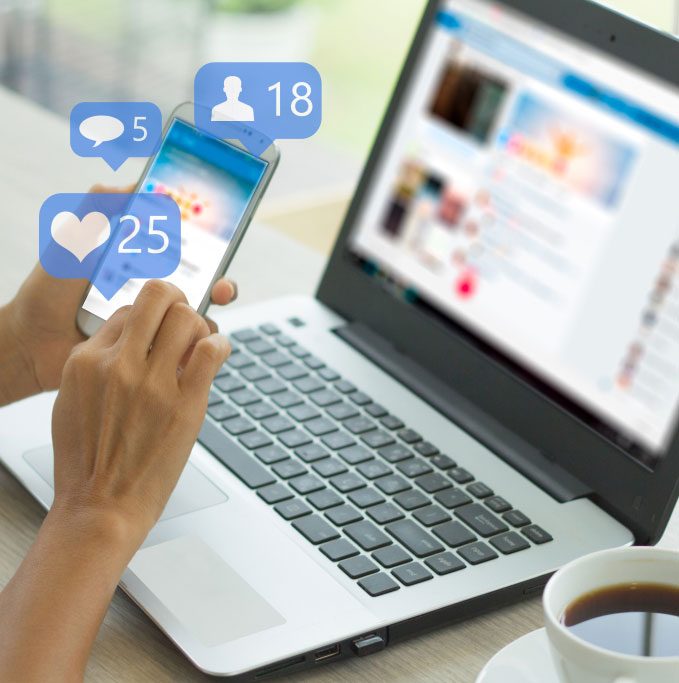 Why Choose Brandstory Social Media Marketing Companies in Dubai
Launching a social media marketing campaign or community management, especially on a large scale may be daunting for businesses in terms of knowledge and resources. This is where social media marketing companies can help through their expertise and social media skills.
The Dubai population is largely internet savvy and social media literate. Over 80% of the people in Dubai own a smartphone. Due to such high levels of digital engagement in Facebook, Instagram, YouTube, Twitter, Pinterest, Tiktok and LinkedIn. Every small and medium-size business in Dubai can establish an online presence through social media platforms. These businesses can choose the top social media marketing company in Dubai for their SMM needs and reach out to their target audience.
Businesses must choose one of the best social media marketing company in Dubai for the following reasons:
Shift Focus on running the business
Reduce overall marketing costs
Benefits of working with our experts
Dedicated Account Manager
Shift Focus on running the business
Allocating resources, setting up and training a marketing team in-house will demand plenty of resources and time of the top management. Outsourcing the social media management to external social media agencies takes the burden off the company so that they can divert their attention on critical aspects of the business.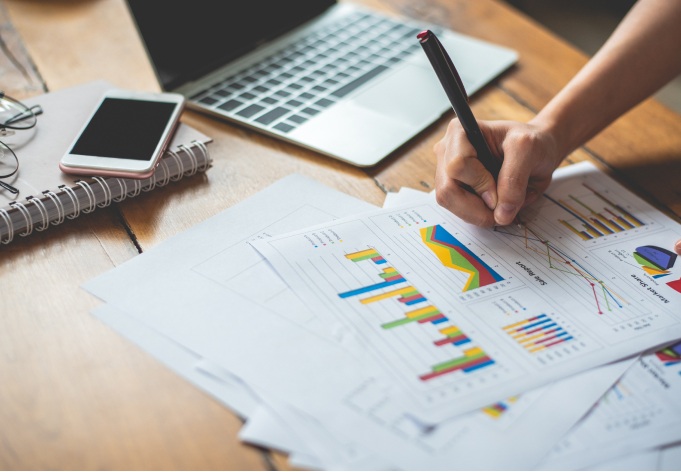 Reduce overall marketing costs
When you compare the costs incurred from hiring a social media marketing agency in Dubai Vs. in-house operations, an agency will cost much less over time. SMM companies are independent service providers, not in the company payroll reducing the recurring costs of salaries and other benefits. Furthermore, SMM companies use several tools for keyword research, analytics and so on. The costs of implementing these tools can be quite high for small and medium-sized businesses. Reputed SMM companies in Dubai come equipped with these tools removing the need to get them.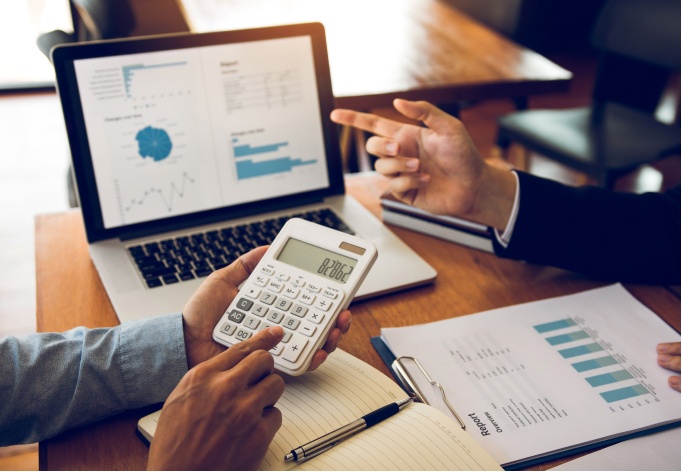 Benefits of working with our experts
Social media campaigns need time and consideration before implementation. Our SMM company in Dubai has a team of qualified social media experts who have experience of working in many projects in the past. We will create detailed and personalized social media marketing and social media strategies aligning with the business goals.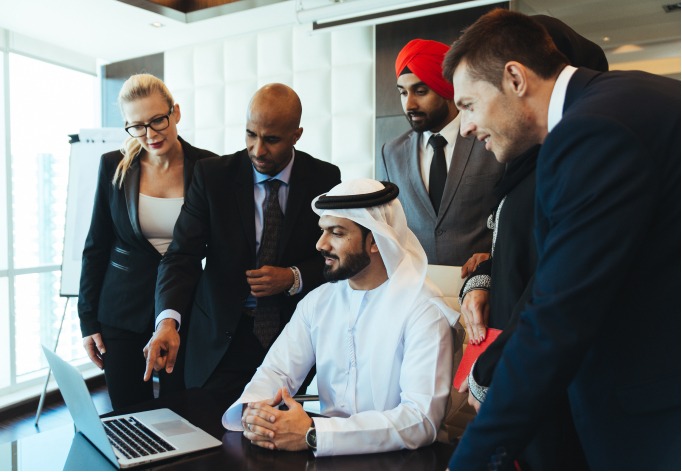 Get out-of-the-box ideas
The primary goal of availing the services of an SMM company in Dubai is to get a fresh perspective on some of the existing online marketing techniques adopted by the business. They will assess the current efforts and come up with new ideas after conducting detailed consumer research.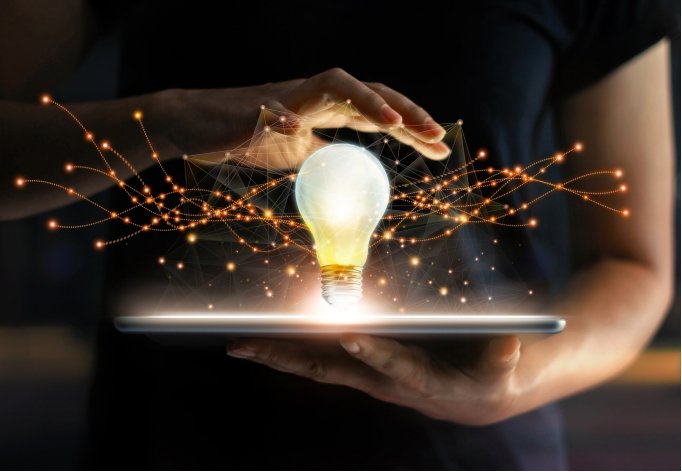 Scalability
A good SMM company in Dubai adapts to the business needs as it grows or reduces incapacity. In the case of an in-house team, there will be a need to increase team size and add resources to support growth. But with a marketing company, there will be no such constraint. Good SMM companies are flexible and have several packages and plan to accommodate any business size.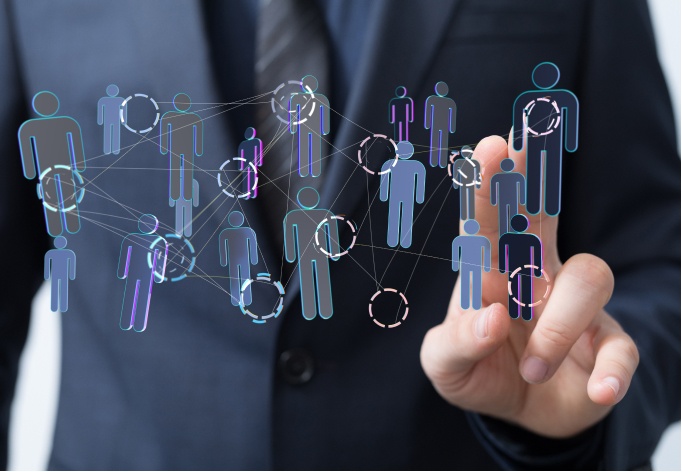 Measurable Results
With so many social media marketing techniques in the digital landscape, it is difficult for businesses to understand which can generate revenue. An SMM company in Dubai adopts KPI's (Key Performance Indicators) to determine which marketing campaigns are effective for achieving the set objectives. They also identify key metrics and generate reports to measure the campaign reach on each social media channel and gauge its success rate. Social media marketing is highly measurable than traditional media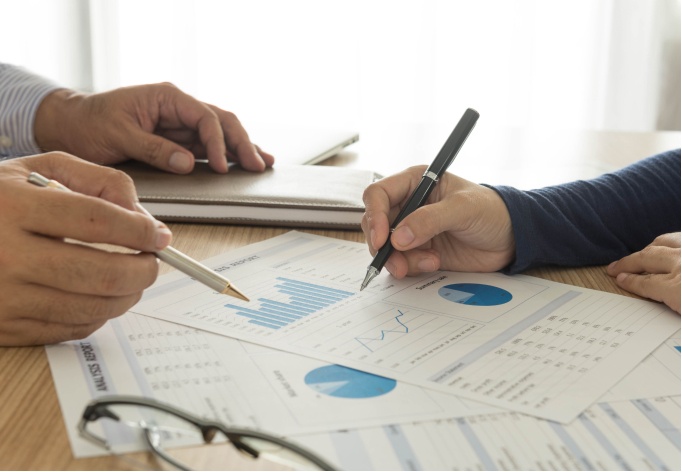 Dedicated Account Manager
We always provide a dedicated project manager for each and every project. Our project manager delivers high-quality results for your brand.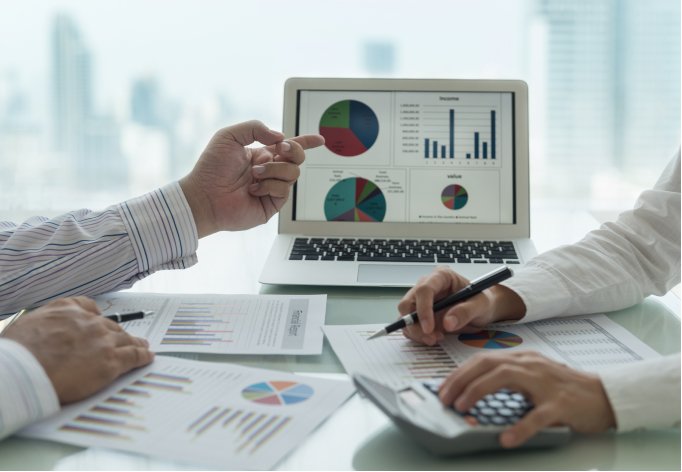 Team of Expert
Our team consists of strategic thinkers & creative masterminds with 8+ years of experience. Who all are experts in specific services to make your brand outstanding.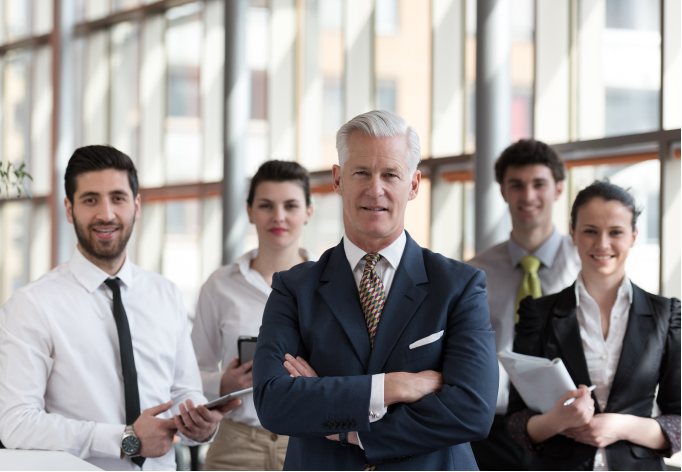 Proven Results
Every client is valuable to us, and our utmost priority is to provide them with the confidence that they require to manage the business online.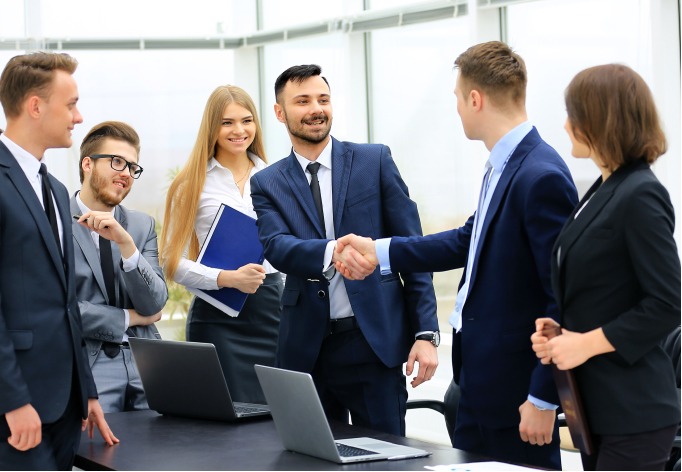 Great Support
Here are the supports you can expect from our digital agency in Dubai, such as Transparent Real-Time Tracking, Business Strategy Support, You Get Full Admin Control, Inhouse Members.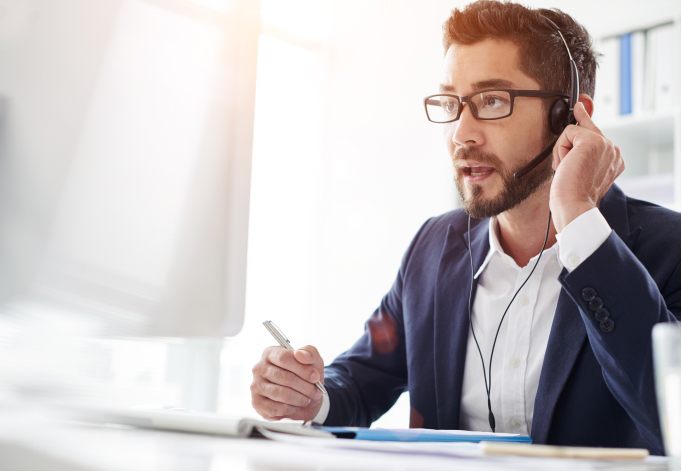 Reports and Pricing
We provide all the services at affordable pricing hence we share report based on the selected plans. We usually provide weekly reports, 15 days reports, monthly reports and custom reports. This will help us to optimize your performance and brands.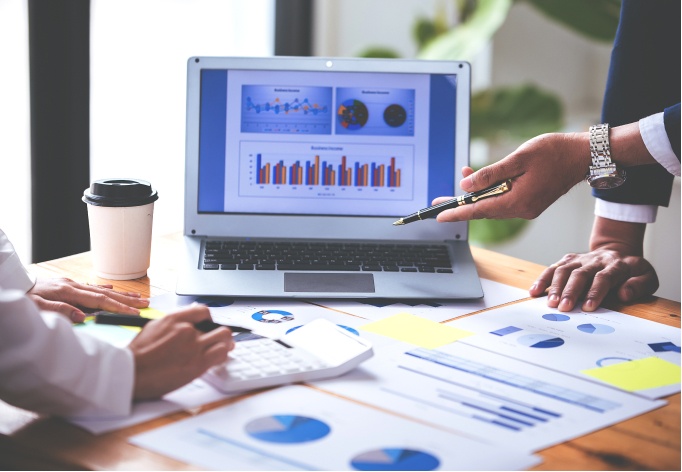 Digital Marketing Channels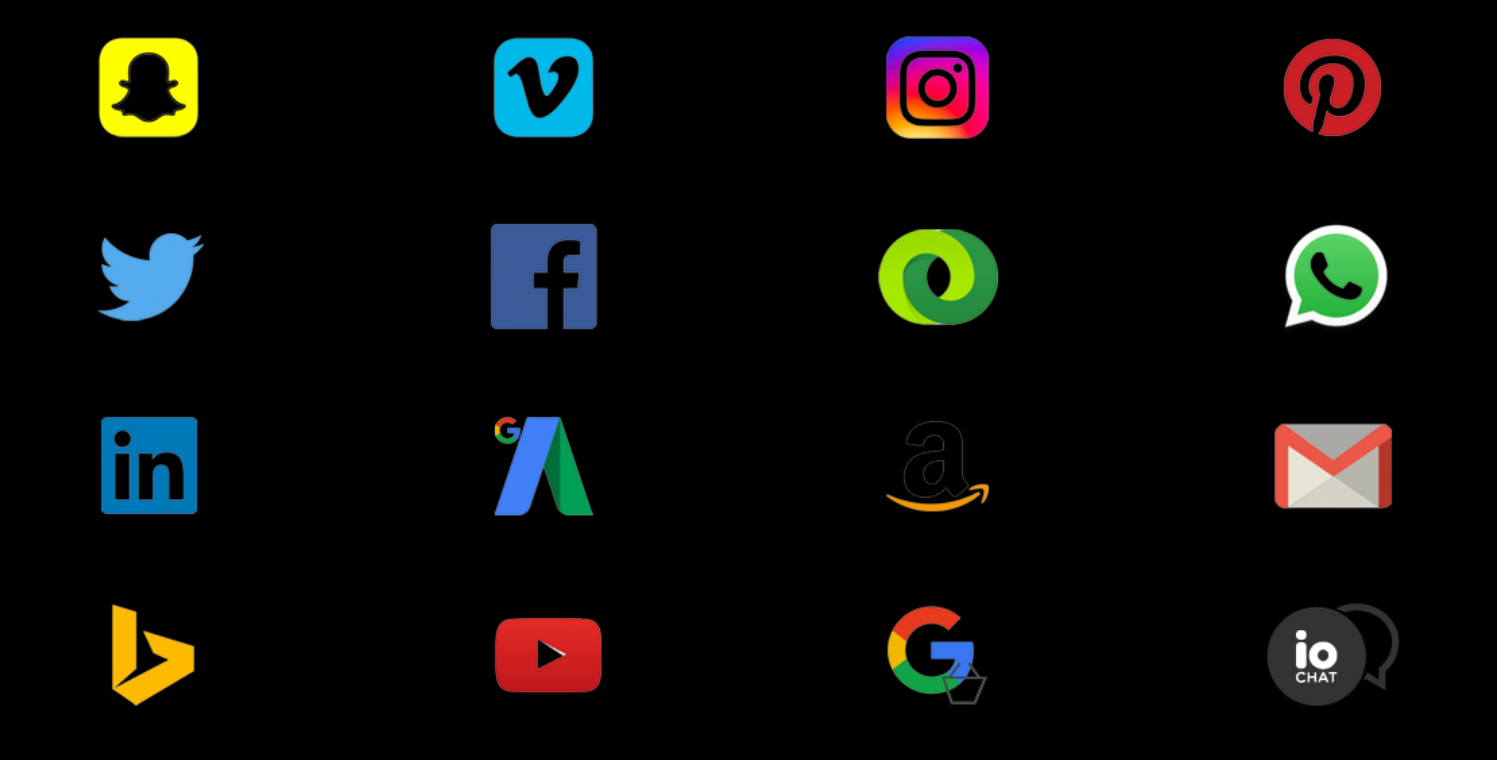 Client Stories
I have never experienced such great services from any other digital marketing company. These guys are true professionals and the services are worth every penny.
The work done by these professionals is very genuine as they know their bit and they are capable of understanding the clients needs. Highly recommended services!
Brandstory Performance Marketing Company in Dubai is a top notch marketing company that can help your business achieve success. They have a wide range of services and are very skilled in reaching out to the right people at the right time. They provide great value for your money and I would definitely recommend them to anyone looking for an top notch marketing company.
I used brandstory digital marketing agencies in Dubai and they were great! They were able to help me create a great online presence for my business and get my name out there. They can help you create an effective digital marketing campaign that will help your business achieve its goals. we are seeing there was a great increase in website traffic and website conversion. Thanks to the team. I would definitely recommend them to anyone looking for a great digital marketing solution!
I have used a brandstory online marketing company for a few months and have had great experiences. They are very knowledgeable and seem to have a lot of experience with marketing. Their prices are very reasonable, and their service is excellent. We have achieved better results within a short period. We understand now why they have these many business partners. I recommend them to anyone looking for an online marketing company in Dubai.
I have been working with brandstory for a year and it was a great experience. The company was very helpful and responds quickly to customer needs. They are always willing to help with whatever you need and are also very responsive to questions. They increased my online sales to 10X. Brandstory is not only our digital marketing growth partners but also they are our business partners. Well done brandstory team!
I hired a brandstory digital marketing consultant in Dubai and I was very pleased with the results. Brandstory team have implemented digital marketing campaigns, social media campaigns and google campaigns to achieve my business goals. They were able to help me create a great online presence for my business and improve my visibility in the local market. They were very helpful and gave me a lot of good advice. I would definitely recommend them to others!
I have worked with a few website development companies in the past, and I have to say that I have had the best experience with Brandstory. They are always very responsive to my feedback and they always come up with great ideas for improving my website. Their prices are also very reasonable, which is a huge plus for me. I really appreciate the website development team that I hired. They were very quick to get started and finished the project on time. The project was very well done.Brandstory provides 24/7 team support. They always answer my questions and help me get through whatever issue I'm having.
I am really impressed with the brandstory social media marketing team! They're easy to work with and they have great ideas for marketing your company. They have really made a big impact on my business. Their service is great and their prices are very reasonable. They are so helpful and always go above and beyond to help me with my social media campaigns. I appreciate the 24/7 team support that I have. They are always available to help with whatever I need and they are very friendly.
Brandstory "Social media marketing in Dubai" is amazing! They are very efficient with their marketing and always keep up to date with new trends. The team is always willing to help and make suggestions, which makes working with them a breeze. I highly recommend brandstory social media marketing in Dubai for anyone looking to promote their business or organization.
Don't waste your time anywhere else if you seek digital marketing services and support and you have a tight budget. These guys will get it done and you have some very exciting and reasonable offers to choose from as well.
Sucessfully completed
180+

Projects with numbers of satisfied client
FAQ's
Traditional marketings are not highly measurable some of the tradition marketing techniques we are following in the modern days such as newspapers, TV and radio. Whereas social media marketing is highly measurable and it is the best way to create brand awareness at an affordable cost
Social media marketing trends are dynamic much like the medium itself. Brands need to reinvent marketing strategies to be relevant in the online realm. Stories have been a hit amongst audiences and the popularity wave may well cruise through 2022. These short snippets, polls, questionnaires are engaging and offer a means to connect with the audience. Videos are one of the most shared contents on social media. For example, Facebook videos, compared to images, receive 135% more organic reach. Thus, video marketing will continue to dominate. Adoption of AI-powered tools, in order to understand consumer behavior, create personalized content, localized targeting, will be the new normal. Augmented and Virtual reality avenues are being explored to offer immersive experiences to audiences.
Both SMM and SEO working in unique ways. SEO is to optimize your website for keywords and tend to increase your traffic sales and conversion. Social media marketing strategy is engaging with your buyer personas, building brand awareness through creating online relationship
Yes we will handle all your social media accounts and updated regularly
Yes, social media work for all list of companies who are in online. We will handle all your social media accounts with regardless of company size such as small, medium or large scale.
If you are a startup, enterprise or a solo artist selling your creations, social media is for all businesses alike. One of the humbling factors of social media is that it provides an opportunity for brands, big or small, to reach their target audience. According to Hubspot, 71% of consumers will refer to your brand if they have had a good social media experience. A Forbes report has shown social media posts made by brands influence 78% of the consumer purchases. Thus, with the right social media marketing campaign reaching your targeting audience, acquisition, conversion and retention of consumers is an achievable marketing goal.
Yes, you can get better ROI from social media marketing
There have been various studies revolving around the best time to post on Facebook for optimal results with varying conclusions. The overall consensuses among these studies were:
Best Engagement days are depends on businesses. The time range depends on the businesses. Again, the optimal time would differ depending on the target audience. One could use Facebook Insights to check when most of your followers are online or third-party tools to analyze optimal posting times.
Yes, we will video advertisement because video can connect with your potential customers in a effective memorable manner
Some platforms like Pinterest, Instagram, LinkedIn and YouTube that allow you to delete bad comments or reviews. But some are not allow us to delete reviews such as twitter and facebook.
Social media are continuously evolving it requires a long time continuous efforts which will rewards you. Social media ppc can generate immediate clicks and website visits which results in increase sales and conversion.
Social media marketing is here to stay as businesses continue to realize the potential it has to offer. There are businesses who have built their marketing strategies solely around social media. If you have a degree in marketing or communication (though not necessary) and are interested in social media, then there are several long term job opportunities you could consider. Communication, creative mindset, analytical reasoning, technical knowhow of social media platforms are some of the skills required for social media marketing. Do keep in mind this field is ever-evolving, continuous learning and keeping on top of industry trends are key areas which will help you succeed in this field.