SEO Process
1st Page Rank Guaranteed, Best Trusted SEO
Companies in Dubai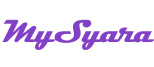 Rated as one of the Top 10 SEO Agency in Dubai
With the increase in the online marketing crowd, you need to identify what is your brand visibility is needed?
Google algorithm updates are constantly evolving by the number of times in a month and in a year. SEO is the process of improving the quantity or quality traffic to a website or webpage from search engines.
The primary target of the seo is to gain free or natural traffic to a website from search engines. Investing in SEO is valubale investment.
Facts of SEO
3.5 billion
Every day 3.5 billion Google searches are made
90%
The second page of Google Search result was never look by 90% of the users
95%
The online reviews and local businessess are searching by 95% of users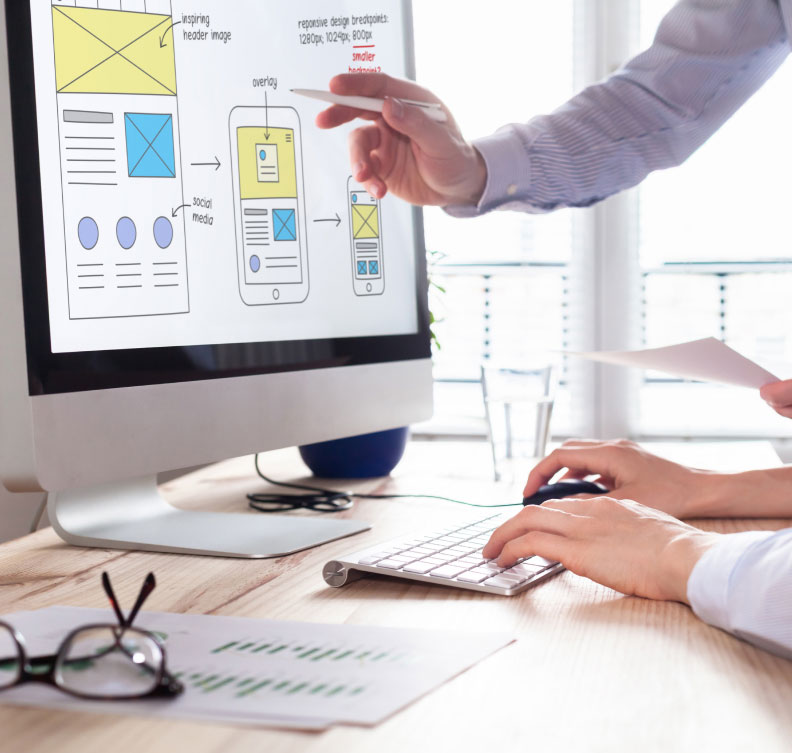 Our SEO experts have 8+ years of experience in SEO services in Dubai who will partner with your business to increase your sales, phone calls, leads and conversions by doing successful
Seo Strategy
Competitor Analysis
on page optimization
off page optimization
fixing website technical errors
website redesign
seo optimization techniques
Content is king, Think about what a user is going to type. Our team of seo professionals will create high quality natural language processing content that is well suitable for humans instead of search engines to make you a winner.
Optimize your website for mobile first indexing which can be measured by using the Google page speed insights tool and google search console web vitals. With the help of these tools, we will optimize your website for mobile friendliness with a better user experience
We will do content marketing, with the help of this we will engage potential customers from the targetted location by natural link building techniques. Which results in an increase in website authority and leads to an increase in website SERP position.
We have created 200+ SEO campaigns across all industry verticals such as SME's, Startups and Professionals.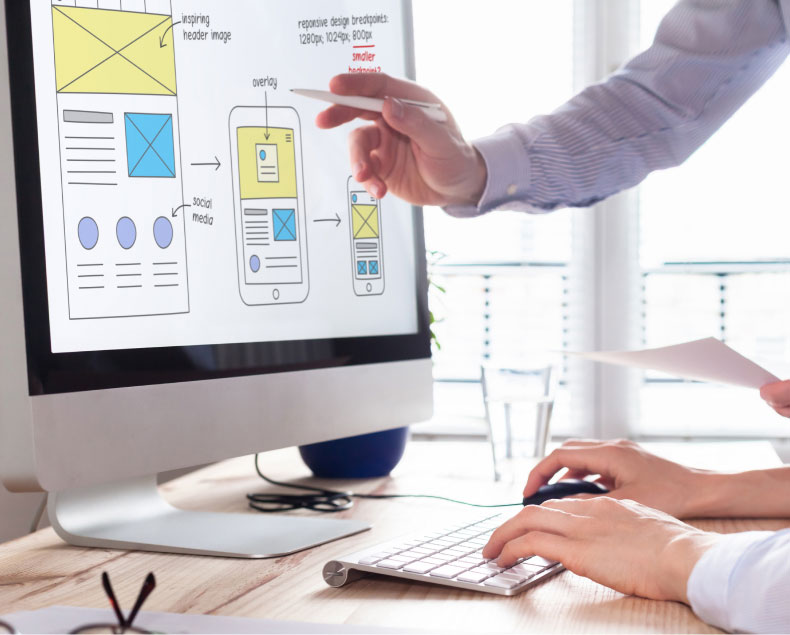 We often search on Google for any query to find any product, services, or for shopping, for learning, and many more. We easily click on the results shown by the search engine to get our desired information.
But have you ever think of how these websites displayed in the SERP?
So the answer to your question is the strong SEO for that website. We all know that Google is one of the most searched, and used search engine, thus, every business needs to rank their website on the SERP. Our seo agency in Dubai UAE will help you boost your website ranking.
However, requirement for SEO keeps on changing, and you have to keep up with the latest developments. Therefore having a well-optimized site will help you gain more and more traffic, which means, you will get more leads and sales.
As one of the leading SEO agencies in Dubai, Brandstory possesses all the major ranking factors to achieve expertise, authority, and trustworthiness (EAT) factors for a webpage.
Our SEO Process at Brandstory
SEO Agency in Dubai
The function of an SEO audit is to identify the issues affecting the performance of your website. With our audit's help, we will help you fix your issues and select the strategy to enhance your business.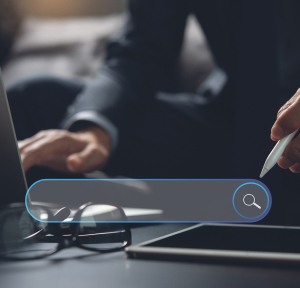 Competitive analysis helps us to evaluate the top-ranking website, including the use of certain keywords. It helps us to get a panoramic view of your competition and where are your opportunities lies.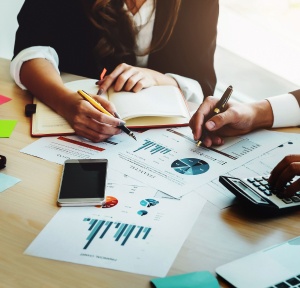 For anything to work seamlessly, it must be properly tuned. With the help of a technical SEO audit, we identify the bottlenecks in your site's performance and streamline it.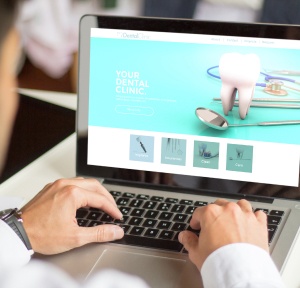 To engage more traffic to your site, it should have a healthy on-page SEO approach. We make sure that the right amount of appealing content is available for potential customers through our services.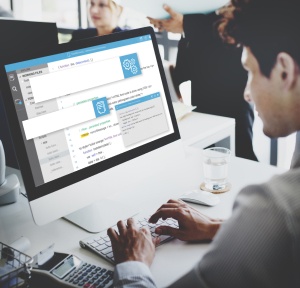 The tremendous significance of being online is that it gives you a global reach, but it is not easy as you will face stiff competition. Our expert team will create a website that will be preferred by all global search engines.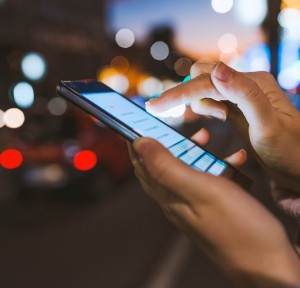 To create a robust business, you need to have links in the industry that help in growth. We will help you build relevant links and content to help you strategize and build a formidable reputation for your business online.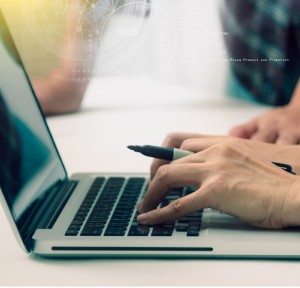 Why Choose Brandstory
SEO Services in Dubai
Search Engine Optimization has always been an important factor in digital marketing. Thus, an SEO agency in Dubai will help you to rank your website, and you will become the first choice when searching for your products or services using keywords. We understand the importance of maintaining quality and never compromise our service quality at any cost. If you are looking for an SEO companies to take your business to the next level, below are the qualities that Brandstory have as SEO Company Dubai
01
Experience and professionalism
When it comes to success in the digital realm, the experience of the service provider does matter. Being one of the best SEO services in Dubai United Arab Emirates, we are having a team of professional and experienced SEO experts specialized in the various business fields.
We are having a better understanding of your business industry and are known for providing excellent search engine optimization campaigns and results. As one of the top seo companies in Dubai, our experts know the dynamics of both local and international markets, thus knows your expectations and will work accordingly to deliver the results you desire.
02
Employs Latest Techniques
The SEO techniques are evolving with the constant expansion of the online marketing field. We as SEO Company Dubai, keep a check on the latest updates and changes in the search engine optimization techniques.
After analyzing techniques, we apply them according to the requirements of the clients and thus guarantee the relevance of web content.
03
Ethical Methodology
With a good reputation, our Dubai seo company uses white hat technologies when offering our services to clients. We never make use of the Black hat techniques like spamming, invisible text, doorway pages, etc. to get instantaneous results and to boost your website's search engine ranking.
Therefore our methodologies are 100% ethical and approved by the major search engines. We believe in making your website more SEO friendly by using link building, optimizing your business website, and keyword-focused and relevant content. Thus our techniques guarantee a steadily improved ranking and give you more sustainable results.
04
Realistic and honest commitment
Our Dubai seo experts know very well that getting a website on the first page of the search engine is not at all easy, but we never do overpromise and fake commitment to our clients.
Brandstory as one of the best seo company in Dubai, assures you gradually and sustained improvement in your search engine results, but with our realistic & honest commitment.
05
Customized billing packages
To fulfill the requirement of our customers, we have categorized our services into basic, enterprise, and premium. You can choose the package of your own choice as per your requirements.
To analyze your business goals is our USP, and we assure you to provide service that is tailored according to your specific and unique needs before we talk about charges. As one of the best SEO agencies in Dubai, our focus is on return on investment (ROI) rather than your budget. And thus put all our efforts to give your business growth a new pace.
06
Regular and planned communication
We believe in transparency, thus offers regular and planned communication to help our client to succeed. We want to be in long term relationships with the clients, thus keeps them regularly updated about the progress of online campaigns.
Brandstory is one of the renowned digital marketing agencies known for providing the best SEO services Dubai and is a complete package and a one-stop solution for all your digital marketing related issue. We are happy to assist you with our services to boost the ranking of your website and enhance your business growth.
Industries We Specialize in Search Engine
Optimization Services in Dubai UAE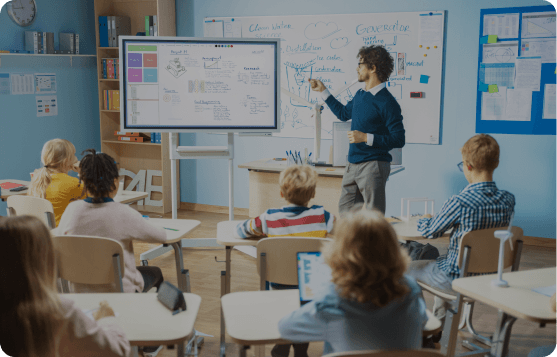 Education
We offer SEO services for universities, colleges, training institutions, schools in the education sector.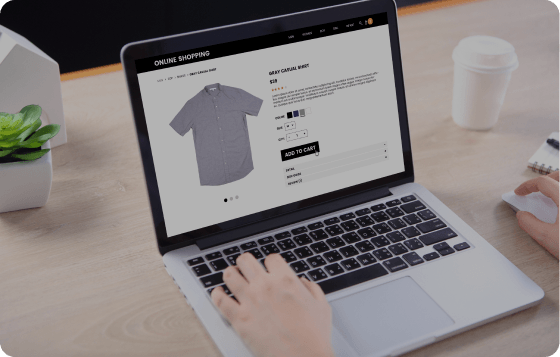 Ecommerce
We offer expert seo services for eCommerce websites/apps to increase their sales through product page optimization for target keywords.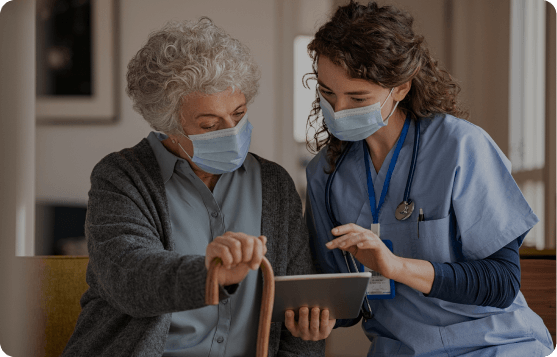 Healthcare
We optimize healthcare websites/apps to increase the healthcare objectives such as an increase in traffic, consultation, leads, etc.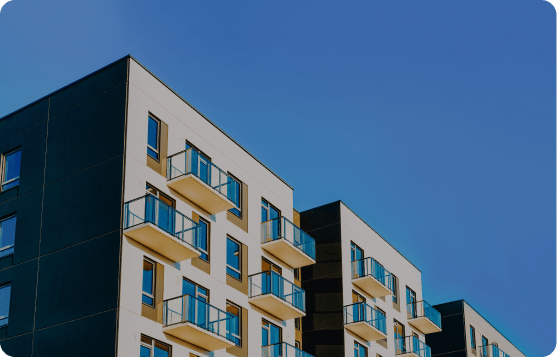 Real Estate
We optimize real estate websites/portals to optimize for geo-specific keywords to increase website traffics, sales and conversions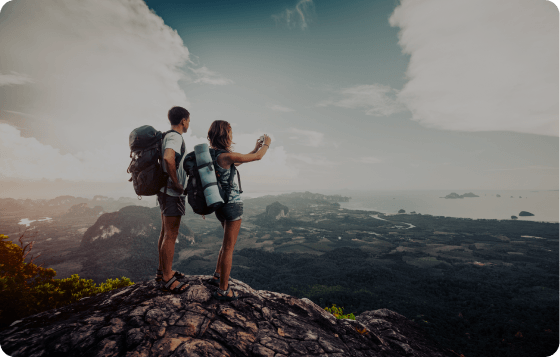 Travels
We optimize travels website/apps to increase website traffics, sales and conversion through our organic seo process.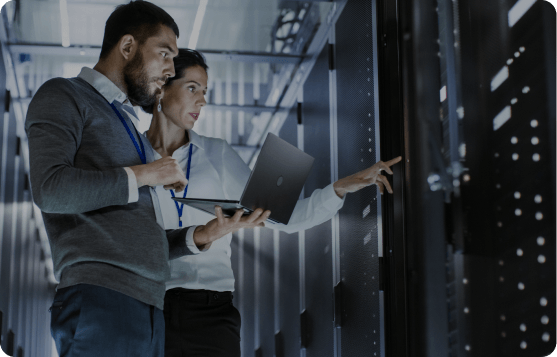 Technology
Our seo experts optimize the technology-based website on the 1st page of SERP for the targeted keywords to increase sales and conversion.
Powerful Result Oriented SEO Services In Dubai
Landing Page Optimization
No one likes a Google penalty. Smart Google updates such as Panda and Penguin are algorithms or quality standards that Google expects the web pages to adhere to and rewards them for the same.
A penalty is when your website is on the wrong side of these algorithms. But do not panic. You can count our SEO company in Dubai us to offer you the best Google Penalty Recovery services. Our SEO services in Dubai help your webpage to navigate the complex Google landscape seamlessly.
As a top digital marketing agency, we offers the best seo services in Dubai UAE for all class business like small scale business, large scale businesses and medium scale business organizations. Our SEO service providers in Dubai weed out the duplicate content and re-index your site on Google.
Our Panda and Penguin recovery solutions include preventing search engines from decreasing traffic to your site and increasing conversion rate. Our Penalty removal tools help to improve your website rankings considerably. Our experts at SEO Dubai perform backlink analysis, prevent over-optimization, and fix overstuffing of keywords to get back your website to the first form.
Before we list out effective SEO strategies for your business, our SEO agencies in Dubai comprehensively understand your business and follows certain KPIs to improve your business and ROI. Being one of the best SEO companies in Dubai UAE, we dive deep into your products, business size, customer demographics, market space and current online presence.
We offer SEO audit services to measure the strength and weaknesses of your website. Our first step towards making your website SEO optimized is performing an initial seo audit.
This involves checking the websites health like scanning websites, identifying SEO issues, checking for broken links, finding duplicate links, checking page and domain authority, and assessing website errors and malware. Based on the website SEO audit we will optimize your website for visibility, user experience, sales and conversion.
Keyword research is the foundation of SEO and an essential part of any seo strategy. Our SEO services company in Dubai can understand that the identification of keywords is the fundamental step of improving organic search rankings.
Our digital marketing experts will perform keyword selection depends on factors such as potential customers, competitors, and search volume. We will assist you to take relevant search terms for your website based on your target audience searching for your products or services.
On page optimization is the process of optimizing your webpage for the targeting keywords to increase your webpage traffic and visibility. Our SEO firms in Dubai can help optimize your websites for mobile-first indexing by adopting webmaster guidelines.
SEO is all about achieving EAT for a website. Generally, on-page optimization is all about achieving a better user interface and user experience which will increase your website traffic. Also, consider your webpage is linked properly with the relevant website through navigational anchors. By adding quality content to your website will gain trust from the users and search engines which results in a better SERP position.
Our on-page SEO involves site architecture, competitor analysis, malware analysis, website scores, navigation, HTML tags, and identification of more negative SEO features. Our On-Page optimization techniques include the title and Meta tag optimization, canonical tag optimization, robots file creation, sitemap file creation & submission, ensuring content quality by removing duplicate content, keywords mapping, header tag optimization, alt tag optimization, image optimization, internal linking, etc. We do E-A-T to optimize our client website, which differentiates us from other SEO agencies in Dubai UAE.
Landing page optimization is the process of optimizing your elements on a webpage to increase conversion which involves A/B testing. Landing page optimization is one of the top priority action we need to take for every website.
Users visit the landing pages through all major search engines like google, bing, yahoo, duck duck go etc. Landing page designs are very important one that we need to convince users to take some actions you want. Brandstory landing page optimization service will provide solutions for all existing landing pages and creating new landing pages based on your business goals. We will measure your landing page performance with the help of google analytics and optimize your YMYL pages.
Off page SEO is the process of performing activities outside of your website to increase website visibility within search engine results pages. Link building is the process of gaining backlinks from the external website to gain your website authority by establishing relevant hyperlinks.
Nowadays search engines are getting smarter to ranks website. Creating too many backlinks will not going to rank your website on top page page results instead of that getting quality backlinks which is naturally link to your website will rank your websites on better position in SERP.
Keep in mind try to get backlinks naturally and a good quality content can generate organic backlinks.
The objective is not to "make your links appear natural", the objective is that your links are natural. MATT CUTTS ( HEAD OF GOOGLE WEBSPAM TEAM )
Our SEO consulting services in Dubai will perform off-page optimization strategies focus on implementing tools to measure quality and quantity of inbound links.
Our SEO teams will work on effective business listings, social bookmarking, article submission, web 2.0 submission, classified submission, backlink profile building, directory listings, forum posting, Q&A submission and more which results in increase your website authority across digital platforms.
Technical optimization is the process of optimizing your website outside the content part. Our technical optimization techniques aim at optimizing the website infrastructure by facilitating easy crawling, indexing, rendering and website architecture.
This is achieved through site speed optimization, scheme markup optimization or structured data implementation, error resolution, css minification, js fater load optimization, W3C validation and AMP implementation.
Advanced seo like lighthouse optimization such as First Contentful Paint, Speed Index, Largest Contentful Paint Optimization, Time to Interactive, TTFB and Cumulative Layout Shift optimization will be performed by our seo experts to enhance your website user experience result in faster website.
Brandstory proceeds with caution. We take care of business empowerment with consistency. Providing a unique, seamless, and risky user experience among different customers is the best of our work.
Web design UI and UX can give you a better user experience. To do so, you need the right one to handle. That is why Brand Story stepped into the business. Our motive is to build up an SEO-friendly structure with the right perspective.
We deliver the most pleasing visual interface via high-profile designing crew members. Yes, they provide captivating user experiences to all viewers in different aspects.
All such content creates a significant impact on conversion rates, customer satisfaction, and brand perception. Considering the UX process part, we deliver the finest top-class conversion rate optimization. Use of amazing website UI, A/B testing, user journey, and other recommendations are here to take.
ASO or App Store Optimization is a kind of process that helps optimize and improve the app's visibility in different app stores like the Google Play and iOS store.
If your apps ranks higher position in app store results you will get more visible to target potential audience. This will increase more traffic to your apps page and convert more customers.
When you own a specialized app for your business, you want it to be fully optimized for different platforms. It is good to maintain the optimization for multiple devices and operating systems.
All apps and websites developed by our side are supported on all platforms. We provide all necessary support in terms of app optimization.
Do you want to keep up your E-Commerce business up to a certain height? Well, you can do it at a higher rate by using the best optimization of your site.
We can make it better and compatible with all search engines. For finding the right E-Commerce store, we provide the best SEO strategy by boosting its traffic significantly. Driving traffic through search engines is our ability.
We can do the same for your website. Better web page optimization and other crucial services are there that we conduct to increase the popularity of E-Commerce websites. Doing so can give you the best option to compete with others.
Local seo is the process of optimizing your website to increase your website visibility and traffic for local businesses. From local seo, businesses can gain quality organic traffics from the nearby customers which increase brand awareness, traffic and leads.
Local search optimization is the first step to ensure your business reaches regional markets. Our SEO experts in Dubai will ensure that the entries in Google My Business are accurate and up to date.
Our SEO Services Company in Dubai provide services that include company details optimizations like business name optimization, address optimization, business phone number optimization, NAP optimization, image optimization, services optimization, product postings, event postings and more to attract target audience to increase sales.
Our seo agency in Dubai provide reports such as monthly site audit report, Google analytics website traffic reports and keywords ranking reports which helps to evaluate our SEO efforts. Our SEO experts will then review the corrective steps, track their progress, and monitor results based on that we will create the next action plans.
It is a known fact that the concept of SEO is not easily understandable to all. And with Google constantly upgrading its SEO ranking (at least 500+ times yearly), there is an urgent need to keep in pace with the latest happenings and ranking determinants that are being published daily by Google.
With an aim to provide the best, top-notch, and high-quality service, there are dedicated Account Manager for our clients (which is also certified by Google). The Account Manager possesses sound knowledge about SEO and its mechanisms; he is also well-versed with the overall concept of marketing. Furthermore, we are SEO experts and business consultants with a keen eye on your bottom line and your investment results.
Every client is dear and valuable to us, and our utmost priority is to provide them with the confidence that they require to manage the business online.
There is no doubt that increased traffic and online visibility helps tremendously, but the ultimate question that remains is whether the SEO is helping me or not. As dedicated professionals, we value our clients' investment and offer a money-back guarantee if we fail to deliver what we claimed.
How We are Different from Other SEO
Companies in Dubai UAE
We Co-Create Success
Together we can identify strategies for enhancing your business through digital marketing. With the help of the traffic data to your website, we can get insights for improvement.
We Play To Your Strengths
Analyzing and comparing your competitor's virtues with you will give us a unique insight to strengthen your shortcomings.
We Are Data-Driven
Using various analytic tools, we gather data and monitor the performance of your website.
We Are Research-Driven
We research and analyze the data and apply the optimization to your website to direct the traffic.
We Measure Performance in Real Time
We help fine-tune the strategy by utilizing your performance data and improving your site's SEO metrics.
We Create Kick-Ass Content
To generate traffic to your site, you need captivating contents, which we will help create and share with you the daily performance data of your website.
Account Management
Together we can identify strategies for enhancing your business through digital marketing. With the help of the traffic data to your website, we can get insights for improvement.
Real-Time Tracking
We are providing real-time performance tracking on their SEO marketing campaigns to measure customer growth
CRM
In order to avoid customer relations problems we are using simple CRMs to consolidate your process
SEO CASE STUDY
Designarc Interiors
Challenge
To increase the website traffic and the number of sales through the brand's website.
What we did
Optimized the page design
Improved UI UX experience
Improved website speed
Industry related link building activities implemented and improve their SERP
Internal linking for SEO targeted keywords
Result
17% INCREASE IN CONVERSION RATE
130 - 150% Designarc INCREASE IN ORGANIC TRAFFIC
Real-Estate company
Challenge
Organic traffic from search engine was flat
Keywords were not ranking well
A lot of money was being wasted on paid campaign
What we did
Prepared a new off-page strategy for the site, and gained some high-quality backlinks for the site
Created some high-quality content for long-tail keywords as well
Result
10+ Keywords ranking on the first page of SERPs related to the real estate industry
Organic traffic increased from 2000 to 6000 in just 6 months
More than 150+ keywords are tracked on Google search result every month in terms of Promotion and tracking
Lifescience & Pharma company
Challenge
No growth in Organic Traffic
Lack of an established online presence
Didn't know how their digital investments were translating to ROI
What we did
Identified long tail and bighead keywords
Improved website speed
Worked on the site on-page optimization and lowered the bounce rate of the site in parallel
Rebuild of website considering technical SEO optimization
Result
10+ Keywords ranking on the first page of SERPs related to the animal health industry
Organic traffic increased from 2000 to 6000 in just 6 months
More than 150+ keywords are tracked on Google search result every month in terms of Promotion and tracking
Sucessfully completed
180+

Projects with numbers of satisfied client
Pricing
STARTER
Monthly Reporting
---
35 Targeted Keywords

10 Pages

300 Submissions

60 Backlinks

100-250 Keyword Research

1 Blog

10 Social Bookmarkings

5 Business Listings

Website Review and Analysis

Intial Rank Report

Competitor analysis
---
MSME
15 Days Reporting
---
70 Targeted Keywords

20 Pages

450 Submissions

85 Backlinks

100-400 Keyword Research

2 Blog

20 Social Bookmarkings

10 Business Listings

Website Review and Analysis

Intial Rank Report

Competitor analysis
---
ENTERPRISES
Weekely Reporting
---
100 Targeted Keywords

Pages as in required

Submissions as in required

140 Backlinks

100-1000 Keyword Research

4 Blogs

40 Social Bookmarkings

15 Buisness Listings

Website Review and Analysis

Intial Rank Report

Competitor analysis
---
FAQ's
The domain of SEO keeps evolving with time. In 2023 keyword research has become more important than ever. From a Search Engine, Google has transformed into an answer engine for people. Taking this aspect into consideration, people need to upgrade their keyword research strategy. More focus on "topics" should be given, instead of direct "keywords," as this will help people map their secondary keywords from a primary keyword seed.
The aspect of UX has also gained more prominence in SEO. The results of an SEO strategy is influenced by the overall experience from the initial interaction in the SERPs to the actual landing page experience. A more technical SEO ecosystem has come to being, which is fueled by JavaScript frameworks usage and PWAs.
Much like the previous years, Mobile SEO continues to be a trending topic. Nowadays, sites are even built for mobile-first, and then made compatible for desktop. Here are the important SEO techniques of 2023
Optimize for Google Passage Ranking.
Optimize for Core Web Vitals
Concentrate on Featured Snippets
Apply EAT Principle
Create New Content
Update Existing Content
Focus on User Interface and User Experience
SEO or search engine optimization involves the enhancement of web pages and their online profile to improve the ranking of the website in the Search Engine results pages (SERPS) for particular clusters of keyword phrases. This tool is used to get organic, or unpaid, traffic from the SERPS.
Search engines like Google deliver results to users based on the relevancy of what the person is looking for. To achieve this, the search engines crawl or scan diverse websites to understand what the search is about. This enables them to deliver relevant results to the ones searching for certain topics or keywords. SEO focuses on making a site more friendly and trustworthy to the search engines, so that they guide the users towards it when a search is made on relevant keywords about the brand.
Brandstory is one of the leading most trusted SEO agencies in Dubai UAE. Search visibility is one of the major metrics to measure your website strength. Here is an example of how our website is performing on google, We are getting around 75% search visibility on desktop devices, and 78.9% for mobile searches. So brandstory is likely to convert a minimum of 65% of searches into traffic. For the exact set of keywords, our competitors have lesser visibility which is around 39.7%
From this search engine visibility, we got 3832 visitors per month but our competitors received only 1245 visitors per month. so we have achieved 2X improvement compared with our competitors. In this case, a new company needs to spend US$29385 per month to achieve the same visitors. For a year they need to spend US$352620. From this, you can understand the importance of SEO.
Organic traffic basically comes from people searching for business links within the search engine results. The SEO strategy of a company influences its organic traffic. Paid traffic, on the other hand, is from visitors clicking on a link in a sponsored listing or advertisement that a company has paid for in order to make it appear at the top of search results.
For example, you have a toy store and want your website to appear in the top results when someone searches for "toy shops in Dubai". This would enable you to get more leads from search engines, which would then result in superior sales and revenue. However, you would not be the only toy shop owner in Dubai who would desire for the same results. This is where SEO comes in. An SEO strategy involves diverse adjustments to the HTML of individual Web pages to acquire high SERPS ranking. As search engines also scan the text of the pages they index, an SEO professional would incorporate relevant keywords like 'toy shops' and 'Dubai' into the homepage of your website to help guide the search engine crawlers towards it. META tags for the pages shall also be added by these professionals, to boost your search engine ranking.
What is included in SEO?
The process of optimizing on-page SEO involves multiple elements, including:
Researching on the relevant keywords that have robust search volume
Making sure that the on-page content satisfies the search query and intent of the users.
Building internal links from page to page to develop a strong connection between diverse content.
Balancing various internal links with reputable and relevant outbound links.
Making sure that the content featured on a page is adequately structured and organized correctly for search engines.
The cost of hiring a digital marketing agency will depend on several factors, including the size of your business, the services you are looking for, and how much hands-on assistance you expect. If your company is starting from scratch with no online presence at all, then it will likely be more expensive to hire an agency than if you already have a website.
Yes. As a small scale business, you can definitely benefit by seeking out SEO services. These services can help you have a user-friendly, fast-loading and robust website that ranks higher on the search engines, which would invariably aid in attracting more qualified potential customers to your website, and ultimately boost your conversion rates. Expanding their market reach and attracting new customers often tends to be the biggest issue faced by any small scale business. By improving the SERPS ranking of your website, SEO services would help you surpass your competitions and gain new customers, as most people are more likely to trust a website that ranks high on Google.
Steps to find the best seo agency in Dubai A) Just read their reviews on google and glassdoor from this you can check the background of the company and employees. B) Ask the reference from the clients which is mentioned in their client portfolio. SEO is not an achieving a higher ranking position in Google or other SERPs but it requires a digital marketing strategy to keeps the ranking position for over a longer period of time which helps to increase your business growth. Brandstory digital marketing agency is one of the leading seo agency in Dubai which helps you to rank in 1st-page consistently.
A well thought out, and systematic SEO strategy is likely to take around 6-9 months to start working effectively and show noticeable results. There, however, might be exceptions. For example, if a website was already good, but needed some SEO improvements, then the brand may see results much faster. On the other hand, a brand having a new website in a competitive market may take a bit longer to have their pages secure a good ranking on the SERPS.
SEO ROI is varying for each industry. Ranking the webpage on the 1st page of google results is critical. For any industry, once we achieved the first position in google search results, we have higher opportunities to get more traffic and grab more sales and conversions. Here are the 10 KPI's to track
Measure website organic traffic
Measure website impression related to site wide or specific query
Measure website or webpage Clicks
Increase in backlinks
Domain Authority
Page Authority
Branded Traffic
Non Branded Traffic
Bounce Rate
Average Time On Page
Average Session Duration
Organic CTR
Keyword Ranking
It is recommended that you do not stop SEO services after getting a good position in SERP. Search Engines like Google keep changing their search algorithm from time to time, and hence SEO services are required to keep your website up to date. Even if your website gains a good ranking, after some time you may also find a drop in its position, due to an increased competition, a manual action from Google, or an algorithm update. SEO strategies need to be updated with the evolution in market trends and scenarios. Hence, it is prudent to not stop SEO services even after getting the desired SERP ranking.
Gradual fluctuations in Google rankings are very typical and repeating and are an appearance of how Google's positioning algorithm capacities. With time, the rankings will balance out as third-party link building endeavors proceed.
In today's time, Content Is King. A more positive info about your business online, the more credibility you get from Google. This will also provide you with a competitive edge over your rivals, elevate your rankings and boost your growth potential.
Blog
A Blog has multifarious advantages. It helps in updating your clients of what is happening in the business besides keeping them informed about the constant happenings in the website industry. A Blog is also meant to include articles relevant to the keywords you are vying for in terms of SEO. For our clients, we write monthly blogs that can be published on your site. This would enable Google to decipher that your website is constantly being updated, and this will automatically increase your ranking.
Articles & Press Releases
Blogs are undeniably crucial, but they are not sufficient to elevate you to Page 1. This is where articles and blogs come into play. For third-party websites that are in similar business fields, we write, submit and publish articles (minimum 4-6 articles a month). If published on their websites, these articles help Google to decipher that others are talking about you. Eventually, this impacts your ranking that gets elevated.
To allow easy access to our clients for checking their daily rankings anywhere and anytime, we have built our own dedicated client login CRM system. By sampling logging in, you will be able to see your daily ranking progress (for all keywords). Besides rankings and keyword growth, we also publish all our articles, press releases, and blogs submitted on your behalf thorough easily evaluate our work and measure the outcome/result.
Analysis
For clients, we make detailed and easy-to-understand reports that depict what exactly you should know. Transparency is one of our cornerstones, and we believe in sharing all our work. A comparison of your present situation with the plan for your online growth will help you get a thorough understanding of the directions that our efforts are going to as well as the timescales for your success.
Our track record and well-defined methodology underline that we are among the most trusted SEO companies in the Middle East. We have a dedicated and experienced team who expertise in diverse aspects of SEO, and can help you to get:
Build brand awareness
Enhanced user experience and improves speed
Superior SERP ranking
Improved conversions and sales
Higher profits
More organic traffic
Enhanced brand recognition and reputation
We also aim at ensuring that our clients are able to avail the best value for their money, and hence offer our services at the
most competitive pricing.
SEO can seem to be expensive at times, but it ultimately helps in fetching a lot more revenue. A lot of work goes into formulating a SEO strategy and executing it, and hence the prices of such services at times seem to be on the higher side. SEO is not as easy as changing a few random things in a website and getting results. A strong SEO strategy involves meticulous planning and research. It would include the review of the existing website, keyword research and integration, and improving the backend of the website.