Our Custom Logo Design Process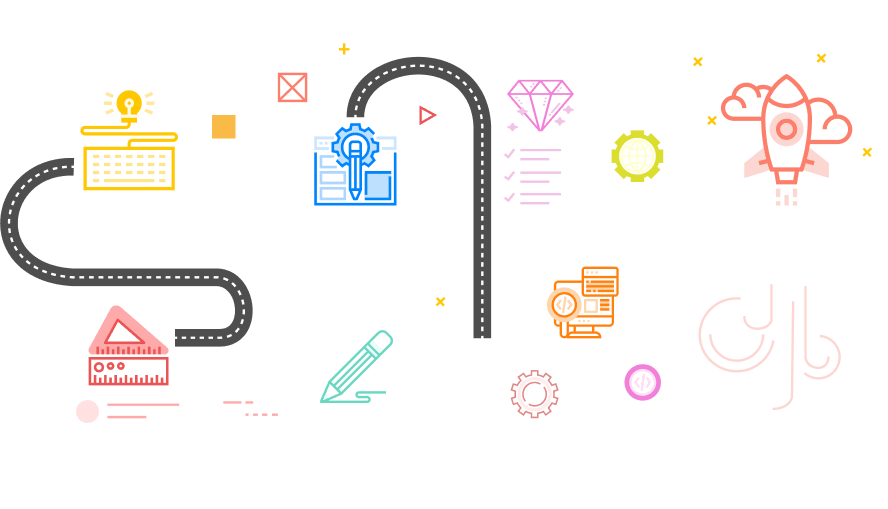 Logo Design Company in Dubai
Dubai is one of the wealthiest cities in the world and has become a mecca for luxury brands and products. With much wealth and resources at its disposal, Dubai is home to some of the best logo designers in the world. Our logo designers in dubai have talented professionals work tirelessly to create logos that reflect the city's luxurious lifestyle and distinctive character. Whether you're looking for a unique design or want to create a brand that stands out from the crowd, our logo designers are the perfect choice for your project.
Looking to get a professional logo designed for your business or organization in Dubai? Look no further than Logo Design Experts! Our team of experienced professionals is dedicated to crafting the perfect logo for you - tailor made to represent your unique brand and message. With years of experience, we know just what it takes to produce a top-quality logo that will impress clients and help you stand out from the competition. We understand the importance of branding, which is why we take care in every step of the process from ideation to execution.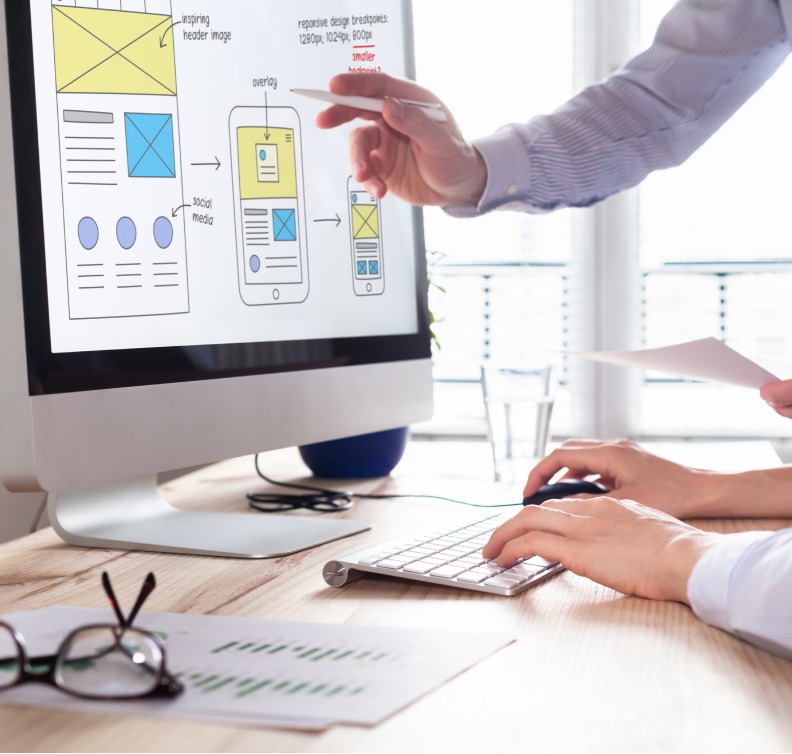 Types of Logo Design Services in Dubai
Lettermark Logos
Logos have always been a way to make your brand identifiable and memorable. But with so many logos being generic and uninspired, what's a business to do? Lettermark Logos is the answer. We specialize in designing custom logos that are uniquely yours, with personality and style that will set you apart from the rest. Plus, our logo designs are totally customizable – so you can change them up as needed without having to start from scratch.
Graphic Logos
Graphic Logos is the perfect way to brand your business. With our logo design services, you'll get a high-quality logo that will help your business stand out from the crowd. Plus, our team of experts will help you choose the right logo for your business and provide helpful tips and advice throughout the process.
Wordmark Logos
Wordmark Logos is the perfect way to show your brand's identity online. Our customizable logo templates make it easy to create a consistent and recognizable look for your website, social media profiles, and more. Plus, our templates are completely editable so you can make adjustments as needed.
Mascot Logos
Mascot Logos is the perfect way to get your team's logo marketing campaign off to a strong start. Our custom mascot logos provide an eye-catching and creative way to show support for your sports teams, schools, businesses, and more. With Mascot Logos you'll have a powerful tool for advertising and promoting your brand, while also creating a memorable connection with customers and followers.
Abstract Logos
Abstract logos are a unique way to show off your branding. They give you the ability to create an abstract design that is still recognizable as your company. They are also a great way to stand out from the competition.
Combination Logos
Combination Logos is a simple, yet powerful way to increase brand awareness and build customer loyalty. With a combination of your company's logos, it becomes much more difficult for customers to differentiate between your products or services. Not only will this help you stand out from the competition, but it will also create an emotional connection with your customers.
Custom Logos
Logos are essential to the branding of any business. With Custom Logos, you can create a logo that perfectly reflects your company or individual personality. We offer a wide variety of fonts and colors, so you can create a logo that is perfect for your brand. Plus, our custom logos are available immediately, so you can start using them right away!
Our Logo Design Process
Logo design is the process of designing a symbol, logo, or other visual representation that identifies a company or product. A logo can be created for any type of business, from small businesses to multinational companies. The most common types of logos are company names and product logos. A company name may have one or more logos associated with it, each representing a different aspect of the business. A product logo is typically the most recognizable and visible part of a company's branding and can be used to market the company's products to customers. Logo design can encompass a wide range of disciplines, such as graphic design, advertising, and industrial design.
Discover and Research
Logo design is all about creating an unforgettable visual identifier that helps your business stand out. The first step in the logo design process is to discover and research your target market. By understanding who you're serving and what they need, you can create a logo that perfectly represents your brand.
Brainstorm
Logo design is all about making a statement. With our unique Brainstorm process, you'll get to brainstorm with experts on how your logo can make a powerful statement and drive results. Our team will help youfind the right design for your business, and explore the potential impact on customers, employees, partners, and other stakeholders. So start thinking BIGger today - let Brainstorm help you get there!
Sketch and Design
Third step of logo design process is to sketch and design the logo. Sketching is a great way to get your creative juices flowing and come up with ideas for the design. Once you have some initial sketches, it's time to start designing. Start by creating a rough outline of the logo, and then fill in details. Be sure to pay attention to proportions, color schemes, and how the overall design will look when rendered on different types of materials.
Present and Deliver
Present and Deliver is the final stage of logo design. It's where our team brings your concept to life with a stunning, on-brand logo. We use cutting-edge design techniques and strategies to create a powerful brand identity that will stand out in the crowd.
Why Choose Our Logo Designers in Dubai
Dubai is a city with endless opportunities and a skyline that never stops inspiring. So when you need an elegant and professional logo for your business, turn to our team of logo designers in Dubai. We know what it takes to create a strong brand identity that will be memorable and effective. With 5+ years of experience crafting stunning logos, we'll help you create the perfect branding for your business.
Designing a logo can be a daunting task, but not with our talented designers in Dubai. From start to finish, we'll work with you to create the perfect logo that represents your business and sets you apart from the rest. Plus, our prices are unbeatable.
Benefits Of Logo Design
Brand recognition - A well designed logo can help your business stand out from the competition, fostering increased customer loyalty.
Improved customer conversion rates - A well executed logo design can help increase traffic and sales to your website.
Enhanced brand image - Enhancing the appearance of your company's branding can lead to an increase in brand awareness and credibility.
Increased brand awareness - A well designed logo can help promote your business to a wider audience, increasing potential sales and leads.
It help your business stand out
It help your business grow
It help your business be successful
It help your business be more visible
What we Do
Custom Logo Solution
Our custom logo solutions are guaranteed to be perfect- every time! With our design team's years of experience, we can help create a brand that will set you apart from the rest. So don't hesitate, contact us today and let us get started on creating your perfect logo!
Cost Effective Logo Solution
Get the best logo design solution possible, guaranteed. We guarantees effective and affordable logo solutions that match your unique brand aspirations. Contact us today to learn more!
24/7 Support
If you encounter any problems with your product, we will immediately provide support and help solve the issue.
Customer Satisfaction
Phenomenal customer satisfaction is our guarantee for your logo design. We understand that quality can be an important consideration and take steps to ensure that all of our designs are of the highest possible quality.