Best Digital Marketing Company in Dubai
Traditional marketing no longer generates the same returns. Digital marketing is about building your brand online and creating awareness to engage potential customers with your business.
Digital marketing is the quickest way to achieve a high return on investment. Besides, online advertising can improve customer experience and increase brand equity.
Every business, big or small, and in any industry needs digital marketing, which is the most efficient way to promote the business. It is not just about having a social media account or website.
A business must use all the digital marketing channels and resources available to be heard and seen by its target audiences.
Our digital marketing agency in Dubai understands this. Our top internet marketing company offers custom and comprehensive digital marketing solutions designed to generate traffic, leads, and revenue for your business. With online competition rising exponentially, it has become necessary to stand out.
Digital marketing is an excellent way to connect with customers who constantly interact with their smartphones and tablets via social media, emails, apps, etc. Our digital marketing company in Dubai has over eight years of experience delivering high-quality results for our clients. We can create custom campaigns that promote your brand, generate accurate results you expect, and get ahead of your competitors.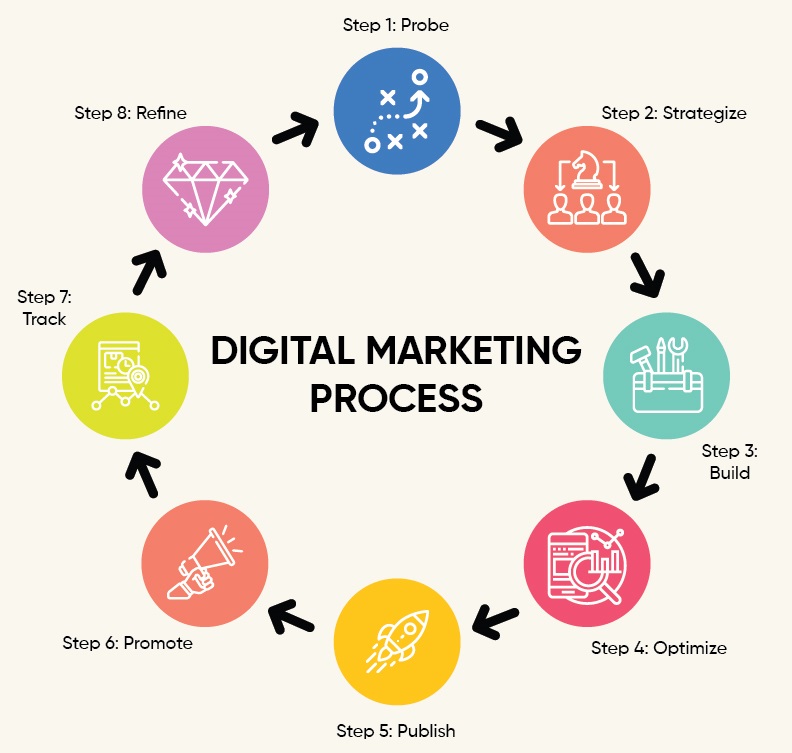 Our Digital Marketing Strategy Process
Our digital marketing process begins with creating an in-depth assessment report from our in-house consultants, which details how our clients can benefit from strategies and work.
Once we start working together, our in-house digital marketing experts will get into action and perform detailed research on your industry, competitors, and audience.
Our digital marketing experts then document every step of the process to present it to you. This helps us learn more about how you work, what you sell, how your business is different from others in the market, etc.
In addition, we research your company and your competitors' marketing strategies before we begin our work. This allows us to create a targeted campaign that works best for you and makes your brand stand out from the crowd.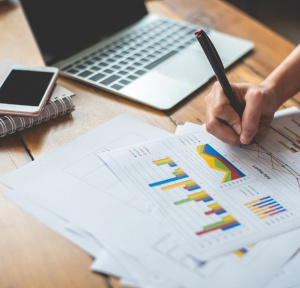 The next step is to plan and strategize the digital marketing strategy.
Thorough research has already been done so we know your potential target audience, what they are looking for, where they spend most of their time on the web, etc.
Then, we collaborate with you to create the most efficient plan that will help deliver results.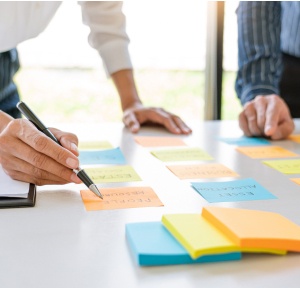 We start with a test campaign to ensure it is delivering the results you want.
Then, we implement A/B testing and check the results to ensure we are on track. Finally, we need to get your feedback to alter our approach if required until you are satisfied with the campaign.
Once we have received positive feedback from you, our digital marketing firms in Dubai start rolling out the strategy across multiple channels and track the changes in return on investment (ROI).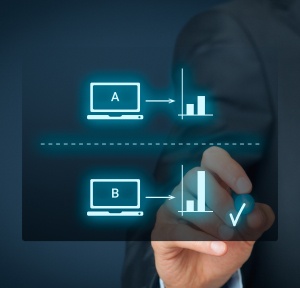 Once our campaigns have been planned and tested, we start the actual implementation process.
Our online marketing company in Dubai spreads your marketing message across various digital channels, including social media, Google AdWords, email marketing, etc.
We post regular updates on Facebook and Twitter, so people know where to find you online and what services/products you offer.
Once a customer starts engaging with your business through one channel, we continue to drive them towards the next step in the sales process.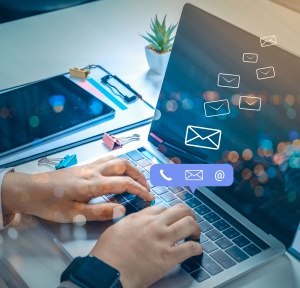 We constantly measure our campaigns to ensure they reach the right people at the right time.
Our digital marketing agency in Dubai analyzes data, identifies trends, creates reports that keep you updated on performance and how your digital marketing efforts are helping the business.
In addition, our company offers detailed reports for our clients to track their success on every channel.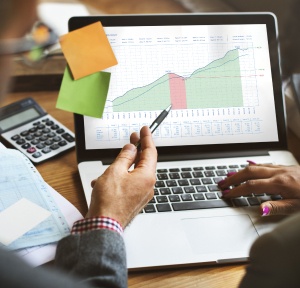 Digital Marketing Services in Dubai We Provide
Brandstory provides a range of high-quality digital marketing services. Our packages make sure your business gets the best value for your investment among all the other digital marketing companies in Dubai, and you only pay for the results you receive. In addition, we are committed to providing our clients exceptional customer service that delivers the support they need every step.
Why Choose Brandstory
"Digital marketing services are essential for any business looking to reach a wider audience. With the right tools, you can create powerful online campaigns that will help your business grow."
01
leading digital marketing agency
Brandstory is a leading digital marketing agency in Dubai. We offer customized packages and effective digital marketing solutions for every business, big or small. We combine our expertise in SEO with pay-per-click strategies to ensure your website gets the exposure it deserves both online and off.
02
Trust & Delivery
Our relationships with our clients are built on trust and on delivering quality products. As the top digital marketing company in Dubai, we are committed to providing our clients exceptional customer service that offers the support they need every step.
03
unique business
Our team of professionals is dedicated to creating effective digital marketing strategies that deliver results. Our services are designed to match your unique business needs and goals, building the perfect plan for you.
04
customized solution
No business is the same, and no standard marketing strategy works for everyone. We work closely with each client to understand their unique requirements and provide a customized solution.
Industries We Specialize in Digital
Marketing Services in Dubai UAE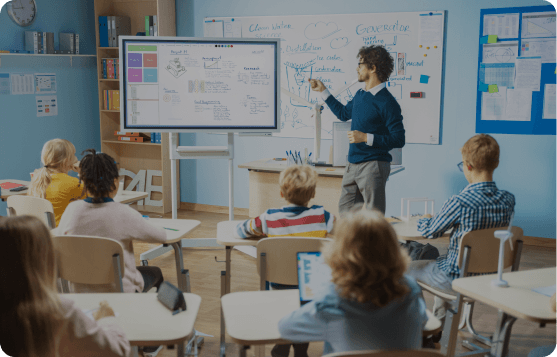 Education
We offer SEO services for universities, colleges, training institutions, schools in the education sector.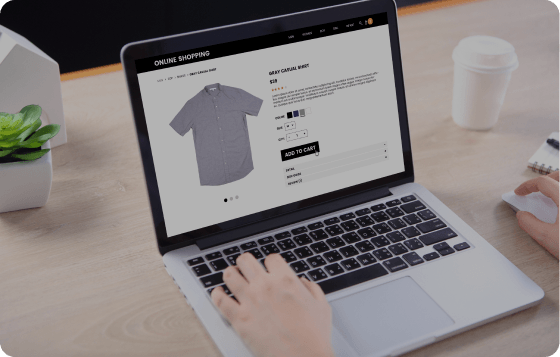 Ecommerce
We offer expert seo services for eCommerce websites/apps to increase their sales through product page optimization for target keywords.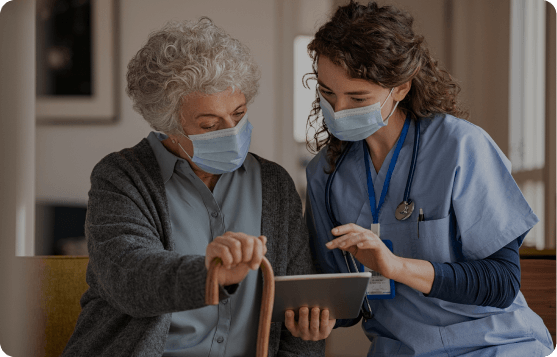 Healthcare
We optimize healthcare websites/apps to increase the healthcare objectives such as an increase in traffic, consultation, leads, etc.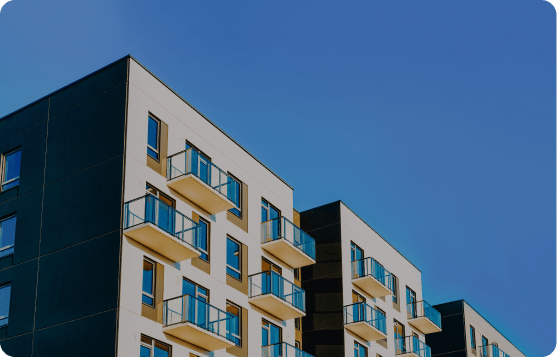 Real Estate
We optimize real estate websites/portals to optimize for geo-specific keywords to increase website traffics, sales and conversions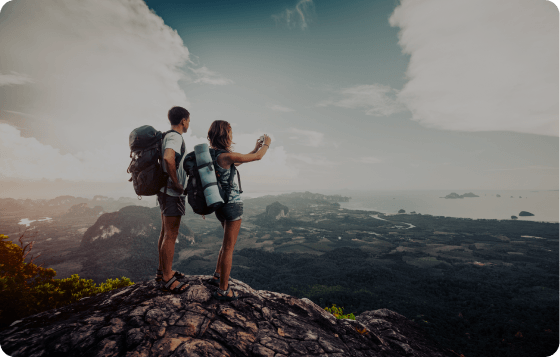 Travels
We optimize travels website/apps to increase website traffics, sales and conversion through our organic seo process.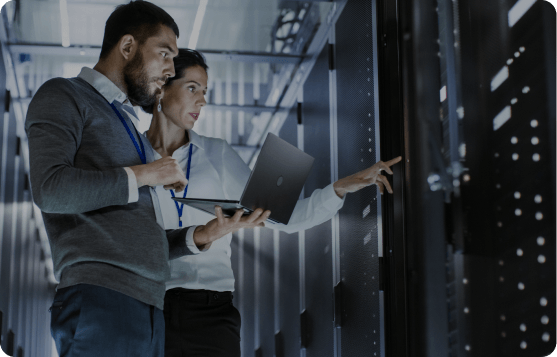 Technology
Our seo experts optimize the technology-based website on the 1st page of SERP for the targeted keywords to increase sales and conversion.
Perks of Working With Our Dubai
Digital Marketing Agency
Customised Strategies
We custom design an SEO and marketing plan for every client based on their industry, competition, and business goals. We make data-based decisions and use tools like Google Analytics to ensure the success of your SEO plan.
Guaranteed Results
Our team of professional marketers, content writers, and link builders are committed to helping your business excel online with creativity and uniqueness. We are passionate about delivering results and committed to giving you the best ROI possible.
Effective Marketing Team
We have a highly-skilled, well-trained team that manages your search engine marketing (SEM) and link-building campaigns. They keep up to date with the latest digital marketing trends to ensure your business achieves maximum exposure.
Quality and Transparency
Our process of building high-quality links is ethical and transparent. We do the job without shortcuts that could jeopardise your website ranking or harm your business in the long run. Furthermore, we commit to quality and ensure transparent reportage of our progress.
Digital Marketing Trends for 2022
Voice search optimization is becoming increasingly popular due to its effectiveness in reaching mobile users. It improves your site's discoverability on Google Home devices, Android Auto, and even Siri since voice search is becoming more popular. Websites with voice search optimization rank higher in most mobile searches, which is why creating content for this type of search is essential.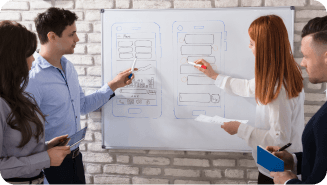 Personalisation
Personalisation has become vital for effective marketing. By using personalisation, businesses can provide a better user experience for their customers through specific content that will be more relevant to them. Your digital strategy should include personalised approaches in all stages of the customer journey to create a sense of connection and increase brand loyalty.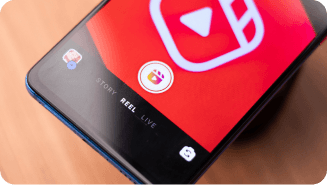 Instagram Reels
Instagram reels replace the traditional bio and will become vital for establishing your brand's presence on Instagram. The average biography is only 25 characters long, but Instagram reels can include videos that give potential customers a better idea of what you offer than just words.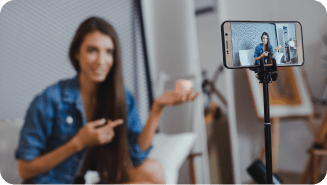 Influencer Marketing
Influencers are people who have established themselves as an authority in their industry, which means they have a lot of influence over their followers. You can attract their followers by sponsoring them or working with them directly to promote your products or services.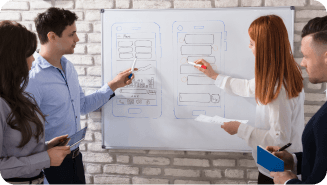 Interactive Content
Interactive content is a marketing form involving elements such as quizzes, polls, and interactive videos. This type of content will help your website rank higher in SERPs because it offers the information desired by the search engines and users simultaneously.
Our Digital Marketing Techniques
Digital Marketing
Competitor Analysis
Digital Strategy Planning
Brand Awareness Creation
Digital Content Creation
Content Marketing
Lead Generation and Sales
Search Engine Optimization
Website SEO Audit
SEO Friendly Content Creation
Website On Page Optimization
Website Backlink Building
Search Engine Penalty Recovery
Optimizing Website for Latest Algorithm
Local SEO
Business Name Optmization
Name, Address and Phone Number Optimization
Image Optimization
Product or Service Posting
Bing and Google My Business Management
Review Management
Pay Per Click
Bing and Google Ad Creation
Campaign Management
CPC Bid Strategy Management
Budget Friendy Traffic Generation
Increase Sales and Conversions
Remarketing
Google Ads
Search Ads Management
Video Ads Management
Display Ads Management
Shopping Ads Management
Mobile Application Ads Management
Remarketing Ads
Content Writing
Engaging Content Topic Research
SEO Friendly Content Writing
High Quality Content Creation
Traffic Generation
Increase Website Traffics
Increase Sales and Conversions
Social Media Marketing
Socia Media Content Creation and Distribution
Social Media Community Management
Social Media Campaign Management
Influencer Marketing
Target Audience Traffic Generation
Creating Brand Awareness
Facebook Advertising
Video Advertising
Carousel Advertising
Photo Advertising
Slide Show Advertising
Dynamic Advertising
Collection Advertising
Instagram Advertising
Video Advertising
Carousel Advertising
Photo Advertising
Stories Advertising
Collection Advertising
Lead Generation
Email Marketing
Email Creation and Disribution
Affliate Marketing
Drip Marketing
Email Campaign Management
Database Audit and Management
Tracking and Measurement
Analytics and Reporting
Website Audit and Analysis
Measure Relevant Metrics
Custom Reporting
Optimizing Website for Latest Algorithm
Montly Reporting
Increase ROI
Website Design & Development
Domain Registration
Responsive Website Design and Development
CMS Website Development
Ecommerce Website Development & Payment
Integration
Website Maintenance and Content Writing
Digital Marketing Channels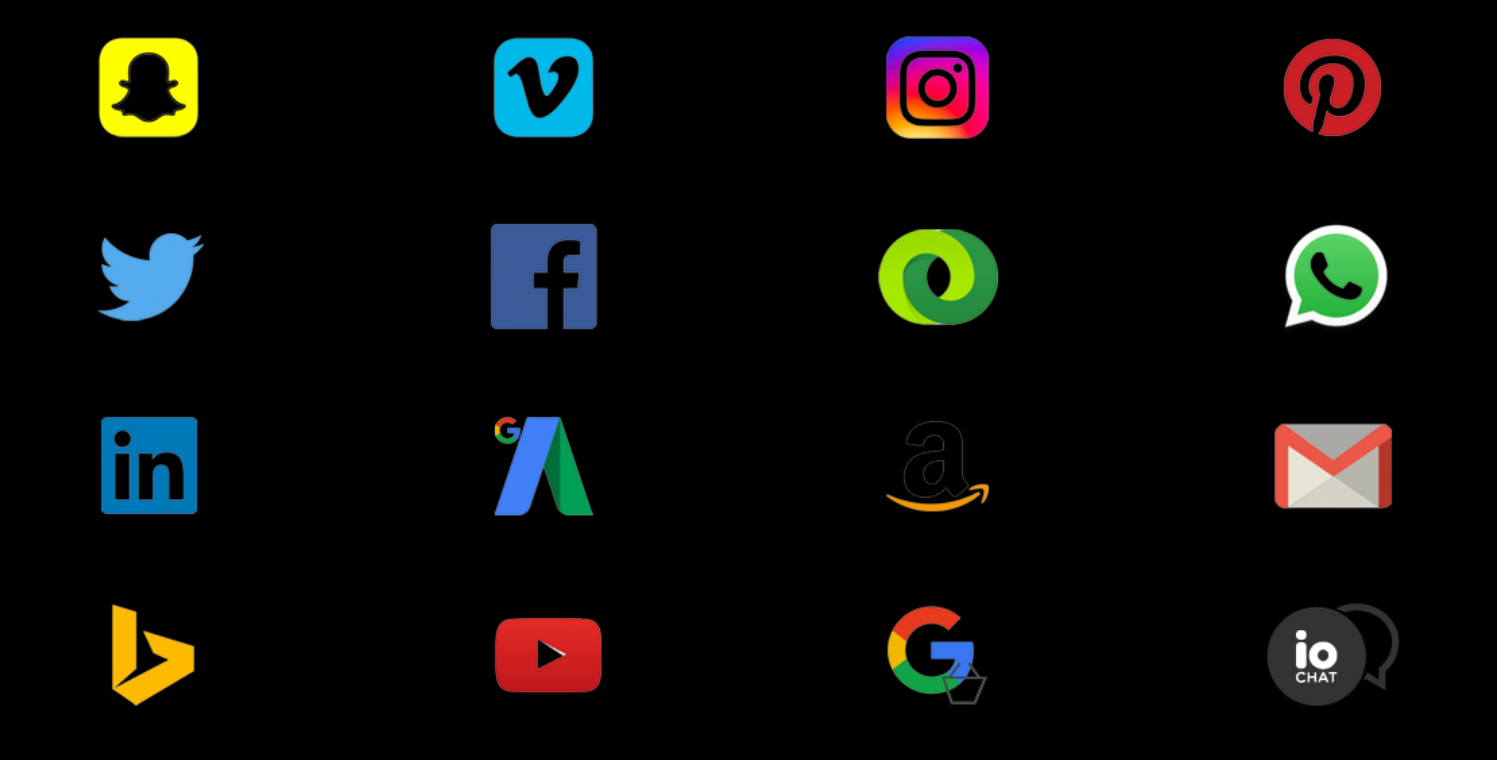 DIGITAL CASE STUDY
Real-Estate company
Challenge
Organic traffic from search engine was flat
Keywords were not ranking well
A lot of money was being wasted on paid campaign
What we did
Prepared a new off-page strategy for the site, and gained some high-quality backlinks for the site
Created some high-quality content for long-tail keywords as well
Result
10+ Keywords ranking on the first page of SERPs related to the real estate industry
Organic traffic increased from 2000 to 6000 in just 6 months
More than 150+ keywords are tracked on Google search result every month in terms of Promotion and tracking
Client Stories
I have never experienced such great services from any other digital marketing company. These guys are true professionals and the services are worth every penny.
The work done by these professionals is very genuine as they know their bit and they are capable of understanding the clients needs. Highly recommended services!
Brandstory Performance Marketing Company in Dubai is a top notch marketing company that can help your business achieve success. They have a wide range of services and are very skilled in reaching out to the right people at the right time. They provide great value for your money and I would definitely recommend them to anyone looking for an top notch marketing company.
I used brandstory digital marketing agencies in Dubai and they were great! They were able to help me create a great online presence for my business and get my name out there. They can help you create an effective digital marketing campaign that will help your business achieve its goals. we are seeing there was a great increase in website traffic and website conversion. Thanks to the team. I would definitely recommend them to anyone looking for a great digital marketing solution!
I have used a brandstory online marketing company for a few months and have had great experiences. They are very knowledgeable and seem to have a lot of experience with marketing. Their prices are very reasonable, and their service is excellent. We have achieved better results within a short period. We understand now why they have these many business partners. I recommend them to anyone looking for an online marketing company in Dubai.
I have been working with brandstory for a year and it was a great experience. The company was very helpful and responds quickly to customer needs. They are always willing to help with whatever you need and are also very responsive to questions. They increased my online sales to 10X. Brandstory is not only our digital marketing growth partners but also they are our business partners. Well done brandstory team!
I hired a brandstory digital marketing consultant in Dubai and I was very pleased with the results. Brandstory team have implemented digital marketing campaigns, social media campaigns and google campaigns to achieve my business goals. They were able to help me create a great online presence for my business and improve my visibility in the local market. They were very helpful and gave me a lot of good advice. I would definitely recommend them to others!
I have worked with a few website development companies in the past, and I have to say that I have had the best experience with Brandstory. They are always very responsive to my feedback and they always come up with great ideas for improving my website. Their prices are also very reasonable, which is a huge plus for me. I really appreciate the website development team that I hired. They were very quick to get started and finished the project on time. The project was very well done.Brandstory provides 24/7 team support. They always answer my questions and help me get through whatever issue I'm having.
I am really impressed with the brandstory social media marketing team! They're easy to work with and they have great ideas for marketing your company. They have really made a big impact on my business. Their service is great and their prices are very reasonable. They are so helpful and always go above and beyond to help me with my social media campaigns. I appreciate the 24/7 team support that I have. They are always available to help with whatever I need and they are very friendly.
Brandstory "Social media marketing in Dubai" is amazing! They are very efficient with their marketing and always keep up to date with new trends. The team is always willing to help and make suggestions, which makes working with them a breeze. I highly recommend brandstory social media marketing in Dubai for anyone looking to promote their business or organization.
Don't waste your time anywhere else if you seek digital marketing services and support and you have a tight budget. These guys will get it done and you have some very exciting and reasonable offers to choose from as well.
Sucessfully completed
180+

Projects with numbers of satisfied client
FAQ's
Digital marketing is the marketing of online products and services through the use of digital platforms. Digital marketing has replaced traditional marketing as the main tool for businesses to reach their target market. The three main types of digital marketing are online advertising, social media promotion, and content marketing. Online advertising is when a business spends money on billboards, radio, television, or other forms of media to promote its products or services to individuals who can see them. Social media promotion is when businesses post updates and news about their products or services on social networks such as Facebook and Twitter. Content marketing is when businesses create content that can be consumed by anyone, whether it be articles, blogs, videos, or infographics.
A
digital marketing
strategy is a customized solution to meet your business's unique needs and goals. Brandstory's team can design a custom SEO plan for every client based on their competition, industry, and business goals. This will help you achieve long-term results through data-driven decisions and proven approaches.
Digital Marketing Agency
Step 1: Identify the digital marketing trends and industry trends in various digital marketing channels.
     
Step 2: We will build a unique strategy to make your brand unique based on the above research.
     
Step 3: If you are launching a new product, don't expect people to buy your product immediately; instead of that, you need to convince your customers that you're offering your best product than your competitors.
     
Step 4: Our digital marketing experts will help your brands to appear to the right audience through different digital marketing channels.
     
Monitoring:
      As digital marketing experts, we will analyse your website performance and how the target users interact with your web pages. Which part of your website content is performing well, and what do your users like on your website? We do not only measure your competitor's data, but also we will measure your website performance and different channels. This will help us to measure consumer behaviour.      
Analysing digital marketing channels:
      We will check your product or service with industry trends and media trends; based on this analysis; we will select the effective digital marketing channels      
Strategy Building:
     Through brand analysis, our digital marketing experts will check where we stand compared to our competitors. By mixing these brand analyses with digital marketing analysis, we will create an effective digital marketing campaign to reduce spending and maximize the revenue potential by showing your products or services to the right place, audience, and time. This will helps you to reduce your spending and increase your ROI.      
Campaign Management:
      Based on the analytics data insights, our digital marketing experts will check each sampling data and analyse what is wrong with the campaign. Through this analysis, we will develop and redevelop digital marketing strategies.      
Reporting:
      It is a never-ending process, we not only check the entire growth of the campaign, but also we will check the performance of each marketing channel. Based on this information, we will share the reports with areas of improvement.
Digital marketing is a process for promoting your business, products, or services online. It can increase brand awareness and enhance your reputation to attract new customers. Digital marketing has the potential to reach millions of people who are searching for information about what you have to offer.
A good digital marketing company offers a wide range of services that can be used to improve the overall marketing strategy of a business. Some of the more common services provided by a good digital marketing company include website design, content creation, social media management, and email marketing. By using a good digital marketing company as your primary source of marketing resources, you can create successful campaigns that are tailored to your specific business goals.
There are a few things that you can do to increase your website's traffic. The first is to create a great website. The second is to promote your website through social media platforms and other online channels. And the third is to get your website ranked high in search engine results pages (SERPs).
There is no definitive answer to this question, as the best way to generate traffic for your website or business depends on the goals that you have for your site and the traffic sources that you choose. However, some factors to consider when deciding which type of traffic is better paid or organic is whether your audience is likely to be interested in what you offer. Paid traffic can be more targeted and often leads to higher-quality customer interactions, while organic traffic comes from people who are already familiar with your brand and may be more likely to recommend or link to your content.
A good SEO company has a process that is designed to optimize the ranking of your website for search engines. This process includes ensuring that your site is well-optimized, using appropriate keywords, and building a strong backlink portfolio. Additionally, the company will work to identify and fix any potential SEO issues on your behalf.
Keyword research is essential for any business. By understanding the benefits and importance of keywords, businesses can create effective ad campaigns that target their audience and achieve the desired results. SEO is another important aspect of keyword research. By understanding what content ranks highest for those keywords, businesses can optimize their website to rank higher in search engine results pages (SERPs) and increase web traffic.
The question of how long you should wait to invest in SEO can be a complicated one. There are many factors to consider, such as your current site's traffic and Load times, your budget, and your desired end result. In the end, it is important to make sure that you have a clear understanding of what you want before investing time and money into SEO.
A recent study by the Ponemon Institute found that it will take an average of six months for businesses to see significant digital marketing results. According to the study, this time frame is based on a business's capabilities and their current level of engagement with digital marketing channels.
Digital marketing customers come in all shapes and sizes. Some people work with businesses that primarily use digital platforms to communicate with their customers, while others may only use digital platforms for a limited period of time before moving on to other channels. Regardless of the customer type, you should always be able to find information about them in order to better understand their needs and preferences.
Digital marketing contracts are popular these days because they offer companies a way to set up specific goals and expectations with their digital marketing teams. Contracts can also help manage the communication between the company and its digital marketing team, provide leadership on Innovative Digital Marketing Projects, and protect the rights of the company's intellectual property.
Each has different pros and cons. However, some companies prefer using digital marketing agencies because they save money and can offer more customized services.
A website audit is an assessment of the functionality and performance of a web site. It can include looking at the content, the structure, and especially the coding in order to identify any potential problems. This can help reduce the risk of errors and even loss of data.
Digital Marketing can benefit any company that is looking to get its brand in front of potential customers. For example, if you operate an e-commerce site, then digital marketing will help bring more online shoppers to your website. This form of marketing is also effective for companies that are locally based because it allows them to appear at the top of search results.
By creating a custom SEO plan, Brandstory can help you achieve long-term results through data-driven decisions and proven approaches. Our team of experts will ensure that your digital marketing campaigns are successfully reaching the right people at the right time, so you get the most out of your investment in advertising.
There are around 800+ digital marketing companies in UAE but finding the right one is the big challenge for everyone. When choosing a best digital marketing agency in Dubai, you should consider the following factors.
The company's understanding of your industry and business goals
Check references to previous clients
Ability to adapt to new technologies
The reputation of the company's services
The reputation of the company's team members
The cost of hiring a digital marketing agency will depend on several factors, including the size of your business, the services you are looking for, and how much hands-on assistance you expect. If your company is starting from scratch with no online presence at all, then it will likely be more expensive to hire an agency than if you already have a website.
Companies that respect the client's goals and budget will be best for digital marketing. A good agency should have experience in the industry and the budget to execute a successful digital marketing campaign. As the best digital marketing company in Dubai, Brandstory does just that and more, offering complete digital marketing solutions at affordable rates.
Digital marketing in 2022 will be evolving rapidly. Platforms such as AI and blockchain will continue to grow in popularity, while the use of virtual reality and AR will become more widespread. All of this innovation is leading to changes in how digital products and services are delivered, marketed, and purchased. Digital marketing has evolved a lot in the past few years. Technology has made a big impact on how digital marketing is done and the various channels that can be used to reach consumers. Here are some of the key changes that will happen in digital marketing in 2022
More and more companies are turning to artificial intelligence (AI) to help with their digital marketing efforts. AI can identify patterns and trends in data, which can help you target your ads more accurately.
There will be even more emphasis on augmented reality (AR) and virtual reality (VR). AR and VR allow you to create immersive experiences for users, which can help them learn about your product or service in a new way.
Mobile will continue to be a big part of digital marketing in 2022.
Digital marketing is the process of creating, managing, and executing a digital marketing plan that supports the business objectives of an organization. A digital marketing expert is someone who understands how digital technologies can be used to create successful campaigns. They have the knowledge and experience to develop effective strategies, lead engagement activities, measure results, and make necessary adjustments to keep campaigns on track.
We guarantee that you will see a significant increase in website traffic from our digital marketing campaigns.
Our marketing company in dubai helps businesses grow through effective and engaging marketing. With years of experience in the industry, we understand how to reach target markets and create credible messages that resonate with customers.
93% of people read online reviews before making a purchase
87% of people looking for services and products based on location
63% of businesses increased their online marketing budgets
Paid marketing channels are reported to have higher ROI
Stay on top of the digital marketing game by utilizing expert assistance from the guidance offered by top marketing specialists. Brandstory is a superior digital marketing and advertising assistance company in dubai for assisting clients from various industries appeal to their clientele using the latest strategies for customer engagement. In addition to growing sales, we take creativity into account for each service we offer, so you can achieve lasting results such as brand recognition and customer loyalty. If you are interested in digital marketing solutions that are scalable, flexible, and cost-effective, contact us today.
Brandstory marketing company in dubai is the perfect solution for businesses and individuals who want to reach a large, international audience. Our team of experienced professionals can help you create effective and engaging marketing campaigns that will drive traffic to your website and increase profits.
In conclusion,digital marketing agency in dubai is an excellent option if you need a professional and well-organized digital marketing team. With years of experience, they can help you create effective marketing plans and campaigns that will help your business achieve its desired results.
Content marketing is the practice of producing and publishing content that helps a company or individual sell products or services. There are many different types of content marketing companies, but the basic process is the same: the company creates original content, publishes it on various platforms, and engages with its audience (either through social media or email campaigns). Some popular content marketing companies include HubSpot, Forbes, and BuzzSumo. These companies typically charge a monthly fee for their services, but there are also free options available. The most important part of using these companies is to create quality content that will engage your audience.
Our Digital marketing consultants help businesses of all sizes to successfully market their products and services online. We help create and execute effective digital marketing plans, manage online campaigns, and research new digital marketing strategies. Our Digital marketing consultants are often skilled in a variety of digital media platforms, including search engine optimization (SEO), social media marketing, paid advertising, and website design.
A branding agency plays a pivotal role in the success of any business in Dubai. By providing expert guidance and support, we help companies develop and implement unique and effective marketing strategies that will help them stand out from their competitors. This can include everything from developing new product lines to designing successful advertising campaigns. Our branding agencies in Dubai are typically well-versed in a wide range of marketing disciplines, including design, advertising, public relations and social media. We can help companies target specific demographics with tailored messaging, create buzzworthy content, and develop innovative promotional strategies. In addition to helping businesses achieve tangible results, branding agencies also offer valuable advice and support throughout the entire process.
Dubai is one of the world's most rapidly growing and prosperous cities. The city is also known for its luxury shopping, nightlife and attractions. Advertising agencies play a very important role in Dubai's economy. According to the World Cities Report 2004, Dubai had the fifth highest advertising expenditure in 2003. This reflects the importance of advertising agencies to the city's economy. The main purpose of advertising agencies is to generate awareness to sell products or services. Agencies use various methods, such as print media, radio, television and billboards, to reach people worldwide. They also organize events and exhibitions that allow people to get closer to their brands. Apart from advertising, agencies are also involved in public relations and marketing campaigns. They help companies build customer relationships by creating content that resonates with them.
Brandstory Dubai Media Agency is one of the most reliable and experienced media buying agencies in Dubai. We offer a full range of services, from media buying to distribution and campaign planning. Our clients include national and international brands that require effective and affordable marketing solutions.
Lead generation is essential to any business. It allows companies to connect with potential customers and gather the information that can be used to sell products or services. Several lead generation companies are out there, each with its methods and strategies for generating leads. Some companies use paid ads, while others use email marketing or social media campaigns. Whatever the strategy, choosing a lead generation company that will fit your business and target your audience is important. Good lead generation companies have a track record of generating leads that convert into buyers. So before investing in one, do your research and find the right fit for your business.
Here are some digital marketing metrics we will measure
Impressions
Clicks
Bounce Rate
Traffic measurement based on channels.
Traffic measurement based on geo location and devices
Exit Rate
Conversion rates by channels, device and geo
Traffic to lead ratio
Goal tracking
Return on Ad Spend (ROAS)
CTR - Click Through Rates
CPL - Cost per lead
CPA - Cost Per Acquisition
Overall revenue
Customer lifetime value (CLV)
Customer retention rate
Performance marketing is a type of online marketing where companies pay advertising partners when a specific action is completed, like a sale, lead generation or click-through from an ad campaign. A performance marketing company is a business that specialises in driving traffic to a client's website or online store. The company uses various marketing channels to generate leads and sales for its clients. The most common channels include search engine marketing (SEM), email marketing, display advertising, and social media marketing.
A performance marketing company in Dubai can help you with all aspects of online marketing, from website design and development to lead generation and sales. Services can vary depending on the company, but most performance marketing firms offer a comprehensive suite of services that cover all aspects of digital marketing.
There are many reasons to choose a performance marketing company over other types of digital marketing firms:
First, performance marketing companies in dubai have a specialised focus on driving traffic, generating quality leads, sales and revenue. They know how to generate results based on data and analytics, so you can be sure that your marketing campaigns are effective and achieve your desired return on investment (ROI).
Second, performance marketing agencies in dubai are experts in understanding the latest digital marketing trends and technologies. They stay up-to-date with the latest changes in search engine algorithms, social media platforms, and other online channels. This allows them to create effective marketing campaigns that take advantage of the latest trends and technologies.
Third, performance marketing companies have a track record of success. They have a proven history of helping clients achieve their desired results in committed leads and ROI. This gives you peace of mind knowing that you're working with a company that has a proven record of success.
And finally, performance marketing services in dubai offer a higher ROI than other types of digital marketing firms. They can achieve this by driving high-quality traffic that is more likely to convert into leads and customers.
There are many benefits of working with a performance marketing agency, such as
Access to expert knowledge and experience: Performance marketing agencies have a team of experts who are experienced in all aspects of digital marketing. This includes website design and development, SEO, SEM, social media marketing, email marketing, and more.
Save time and money: Working with a performance marketing agency will save you time and money. You won't have to worry about hiring or training in-house staff, as the agency will take care of all that for you. In addition, the agency will also be able to get you discounts on various digital marketing tools and services.
Higher ROI: As mentioned earlier, performance marketing agencies can drive high-quality traffic that is more likely to convert into leads and customers. This means that you'll see a higher return on your investment (ROI).
Data-driven Results: When you work with a performance marketing agency, you can have peace of mind knowing that your marketing campaigns are in good hands. You can focus on running your business while the agency takes care of your marketing needs. This is because performance marketing agencies rely on data and analytics to drive results. They use this data to understand what's working and what's not so that they can make necessary adjustments to your campaigns accordingly.
Advanced Tools and Technologies: Performance marketing agencies use tools such as SEMRush, Hotjar, Canva, AdEspresso, Google Adwords and Analytics, Ahrefs, Zapier, and much more. This allows them to create effective marketing campaigns that take advantage of the latest trends and technologies.
So, if you're looking for a reliable, experienced, and data-driven performance marketing agency in Dubai, look no further than Brandstory!
Dubai is one of the best places to implement digital marketing strategies. The emirate of Dubai has the highest internet penetration in the UAE, and business owners can reach millions of people looking for information about their services and products.