Wordpress Development Process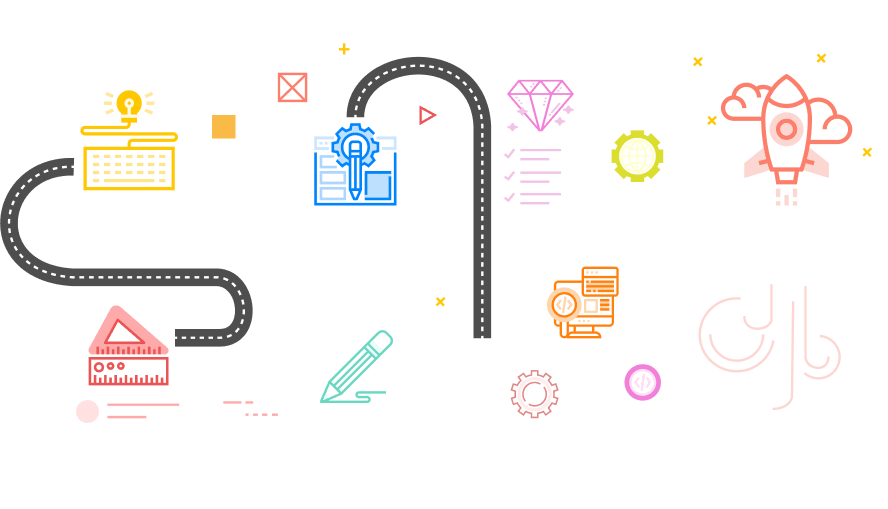 WordPress Website Development Company in Dubai
Brandstory is the best WordPress website development in Dubai, giving professional and reliable service to our clients. We have been in the WordPress website development business for almost two years now, and we are confident that we will cater to your project successfully.
Our Process
The team at Brand story has gained a lot of experience in copywriting, website design, and WordPress development Dubai. Our process is simple and efficient, and we have been there, done that, and take pride in it. Our team of experienced designers, WordPress web developer, and support staff help you create the perfect landing page in no time.
Understanding Your Business
We believe in a simple approach to building websites that are easy to use and great for business owners. We understand the importance of getting your website right first because it is what will keep your visitors coming back.
Research
We will create websites from scratch in WordPress, but before that, we do research on many features to do designing perfectly. Our team has experts in designing websites from scratch with unique ideas.
Plan
First of all, we identify the client's goals and then go for further planning for creating the website. We focus on creating unique designs from scratch and plan according to the client's requirements with more effort.
UI UX Design
Brandstory is a professional WordPress development agency specializing in UI design and UX design. One of the biggest problems with websites is that they often don't communicate their brand in a way that makes sense to their users.
Website Content Development
We design effective and engaging content for your brand. We've got you covered, whether a blog, press release, or commercial write-up!
Website Development
We know that you have a lot of things on your plate, so we offer mobile responsive designs that load quickly and are easy to use on any device; no need to worry about hiring multiple people. We offer website designing with all features, including hosting, domain registration, and marketing, at one package price!
Speed Optimization
We help you build your online presence with world-class website designs. Putting your business ahead of everything else, we make sure your plan is not only beautiful but also optimized for speed.
Server-Side Optimization
Your needs come first, and we're committed to making your life easier. We offer various services to suit your needs, from minor fixes to complete website redesigns.
Testing
If you want to stay ahead of the curve and be one of the first in your industry to use the latest trends in WordPress web design Dubai, we have got you covered. Get ahead of the competition and stand out from the crowd with Brandstory's new designs.
Delivery and Maintenance
We provide WordPress design, website development, maintenance services, and a wide range of other digital services. We're here to help you succeed online.
Our Range of WordPress Development Services Dubai
Our WordPress development company Dubai will help you build a website that is easy to maintain and update. We will also help you get your website up and running quickly, seamlessly, and efficiently.
WordPress Installation & Configuration
The Brandstory offers a wide range of WordPress design services to suit any need and budget. We even offer free installation, setup, and configuration. Our WordPress experts can help you with Website design, development, and maintenance from concept to completion.
WordPress Website Development
With our inbuilt page builder, editing your website has never been more accessible. You can quickly create your pages, blog posts, and even complete websites with a few clicks.
WordPress Theme Development
Brandstory provides a range of services with different price points to suit various needs. Our team of WordPress website designer and developers is experienced and adept at working on WordPress themes and websites, generating professional work promptly.
WordPress Plugin Development
We understand that there is no one-size-fits-all solution. That's why we have put in the hard work to make Brandstory a WordPress plugin that will make your needs our top priority.
WordPress Migration
If you're looking for a new WordPress host, we offer a hassle-free migration service that saves you time, money, and effort. We'll take care of all the heavy lifting for you!
WordPress Maintenance and Support Services
Brandstory is a WordPress maintenance and support service that is simple and easy to use with minimal complexity, letting you focus on what's important – your business strategy!
WordPress SEO
Our websites are designed for you, for your business. We know the ins and outs of WordPress SEO, and we know what you need to see to accomplish your goals.
WordPress Digital Marketing
When people are looking for your services or products, they will find them using search engines, social networking sites, classified sites, and other sources of information.
WordPress Ecommerce Solutions
Brandstory offers various services, from custom-made designs to full-scale site development. We are also experts in eCommerce and SEO, which means our sites rank high on search engines and give you more visibility.
Payment Gateway Integration
With Brandstory, everything about your eCommerce site will be handled for you – including payment gateways, which we integrate seamlessly into our designs so that you can start selling online right away!
CDN Integration
Ensures that your website is always fast, no matter where in the world your visitors are coming from. Firefox, Safari, and Chrome are all compatible with limited bandwidth and absolute attention to detail in terms of design and functionality.
Features of WordPress Websites – List Top 15 Features of WordPress
Quick Edit Posts
Import Data
The Plain Text Pasting Option
Screen Options
Create Your Own Permalink Structure
Auto Embed Certain Types of Content
Get Comment Notifications When Away From Your Computer
Keyboard Shortcuts
Accessibility Mode for Widgets
Default Image Sizes
WordPress Image Editor
Distraction Free Writing
Make a Post Sticky
Schedule a Post
Change the Author of a Post
Industries We Served
Below are some of the Features of WordPress websites as follows.
Healthcare
We design healthcare websites designing at an affordable cost for our customers. The features of the website include as follows.
Appointment Scheduling
Online Billing
Patient Portal
Detailed Analytics
Automated Appointment Reminders
Patient Forms
Patient Testimonials
Review System
Educational
Brandstory has gained a reputation for providing better quality educational websites to our clients at affordable prices and is also known for its fast turnaround times.
Food & Beverages
We are designing Food & Beverage websites for our clients. We will provide customized designs at an affordable cost.
Fintech
The website focus on fintech and digital money transfer, online banking website designing services, and financial products. We will focus on quality service to our clients.
Travels
We design travel websites at an affordable cost to clients as per their requirements. Brandstory is a WordPress website development Dubai providing quality service to customers.
Ecommerce
A brand story is a leading e-commerce WordPress design company. Our team of experienced developers is capable of developing responsive e-commerce websites and digital marketing solutions.
Why Choose Brandstory WordPress Website Development Company in Dubai for Your Projects?
The brand story is one of the leading website development companies in Dubai. We are experts in website development, web design, and online marketing. We have a team of experienced WordPress web designer and developers that can create your website for you at a very affordable price.
Our Packages
Our website design packages vary because it depends on client requirement.
Our Wordpress Development
Services in Dubai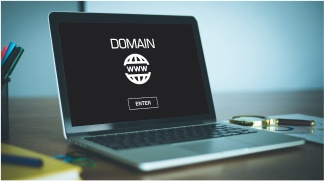 Domain Registration
We also provide domain with most annual affordable prices with extensions like .com, .in, .co.in, etc.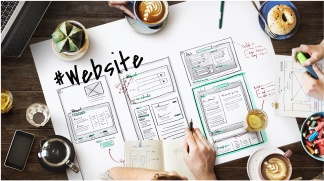 Website Designing
To enhance the growth of the business, an online presence is a must, and for that, you must have an eye-catching website, which our expert team of website designers can provide.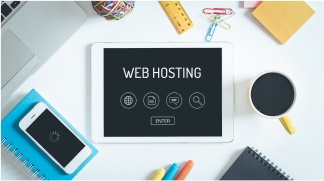 Web Hosting
Web hosting is a unique service that we provide, and over the years, our team has gain experience due to the evolving online world. The experiences help us to cater to the needs of our client.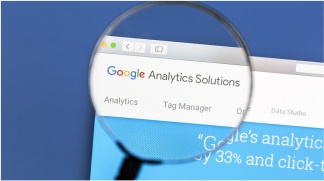 Google SEO
With the help of our most cost-effective SEO services, you can enhance the presence of your company in the online world.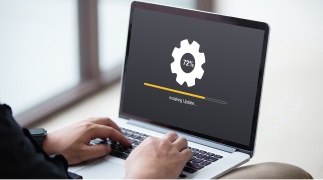 Website Maintenance
We provide the service of regular updating of your website, which will give you the edge over other players and allow you to remain on the top rank online. Our services will come at an affordable cost so that your annual budget is not disturbed.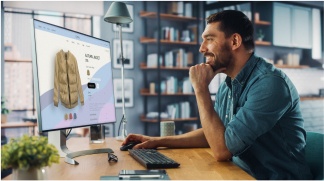 E-Commerce Solution
We also create self-adaptable e-commerce platforms for our client for marketing their products and services.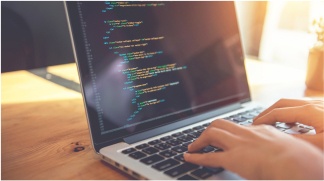 Web Portal Development
The world of the internet has made it possible for businesses present all over the world to collaborate with each other and perform the tasks in much more effective ways.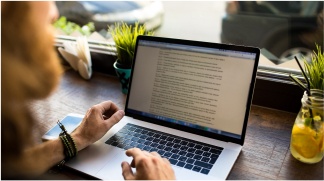 Content Management Based Websites
We render you the access to our web server with your unique login id, with the help of which you can self-update the content on your website with easy navigation and don't have to wait for anybody else.
Sucessfully completed
180+

Projects with numbers of satisfied client
FAQ's
You can choose the best WordPress web development company as it is an applicable requirement or not. The main thing, check whether they are giving customer support or not.
The brand story is the best WordPress development company in Dubai. We provide high-quality services to our clients. We are focused on helping you build your business and grow your business through a strong connection with your customers.
WordPress is one of the most popular CMS platforms used by companies. The reason for its popularity is that it has many features and a wide range of plugins. These features make it easier to create websites and blogs and make it more challenging to find the right keywords for your website.
I am not going to give you an exact time estimation. It depends on your workload, the complexity of your project, and the type of project you are working on. The more complicated your project is, the longer it will take to finish it.
Depending on the project, WordPress developers can charge $200-$300 per hour.
A website is an essential asset for any business, and it should be kept secure. If your website is hacked or an attacker has compromised your website, you may lose all your customers and revenue.
The answer is yes because we are a team of professionals who focus on the customer's needs and help them set up a website that suits their needs, requirements, and budget.
Yes, we can easily optimize website speed with free and premium plugins.