Our Digital Marketing Strategy Process
Our digital marketing process begins with creating an in-depth assessment report from our in-house consultants, which details how our clients can benefit from strategies and work.
Once we start working together, our in-house digital marketing experts will get into action and perform detailed research on your industry, competitors, and audience.
Our digital marketing experts then document every step of the process to present it to you. This helps us learn more about how you work, what you sell, how your business is different from others in the market, etc.
In addition, we research your company and your competitors' marketing strategies before we begin our work. This allows us to create a targeted campaign that works best for you and makes your brand stand out from the crowd.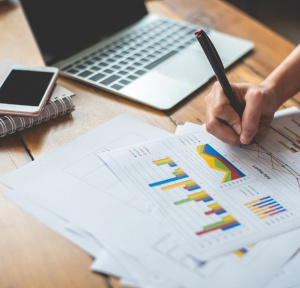 The next step is to plan and strategize the digital marketing strategy.
Thorough research has already been done so we know your potential target audience, what they are looking for, where they spend most of their time on the web, etc.
Then, we collaborate with you to create the most efficient plan that will help deliver results.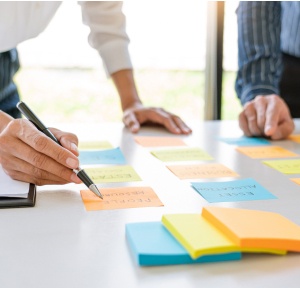 We start with a test campaign to ensure it is delivering the results you want.
Then, we implement A/B testing and check the results to ensure we are on track. Finally, we need to get your feedback to alter our approach if required until you are satisfied with the campaign.
Once we have received positive feedback from you, our digital marketing firms in Dubai start rolling out the strategy across multiple channels and track the changes in return on investment (ROI).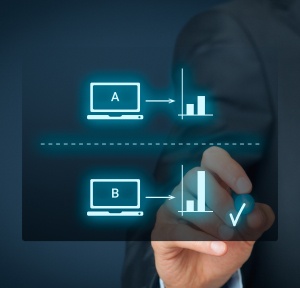 Once our campaigns have been planned and tested, we start the actual implementation process.
Our online marketing company in Dubai spreads your marketing message across various digital channels, including social media, Google AdWords, email marketing, etc.
We post regular updates on Facebook and Twitter, so people know where to find you online and what services/products you offer.
Once a customer starts engaging with your business through one channel, we continue to drive them towards the next step in the sales process.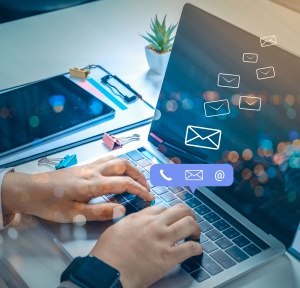 We constantly measure our campaigns to ensure they reach the right people at the right time.
Our digital marketing agency in Dubai analyzes data, identifies trends, creates reports that keep you updated on performance and how your digital marketing efforts are helping the business.
In addition, our company offers detailed reports for our clients to track their success on every channel.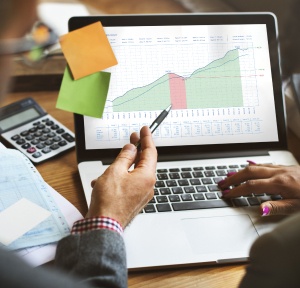 Digital Marketing Agency in Al Ain
Al-Ain is the second-largest city in the Abu Dhabi Emirates and is the fourth largest city in the United Arab Emirates (UAE). The name Al-Ain means "the spring" and because of the greenness of this bustling city. We know it as the Garden City of UAE. Because of its fascinated and eye-catching beauty, this magnificent city is the perfect holiday destination and has its special place in terms of tourism.
Have you ever thought that even to know such a beautiful place keenly, there is a need to take the help of a search engine like Google, Yahoo, etc? And once your search engine shows the result of the query, you always take an eye of the first three results or at max 10 results i.e. the first page of the search engine. This is the significance of a digital marketing agency in Al Ain, to make your web presence on the first page of the search engine result page (SERP).
Brand Story is one of the best and leading digital marketing company in Al Ain, aims to build your web presence on the search engine.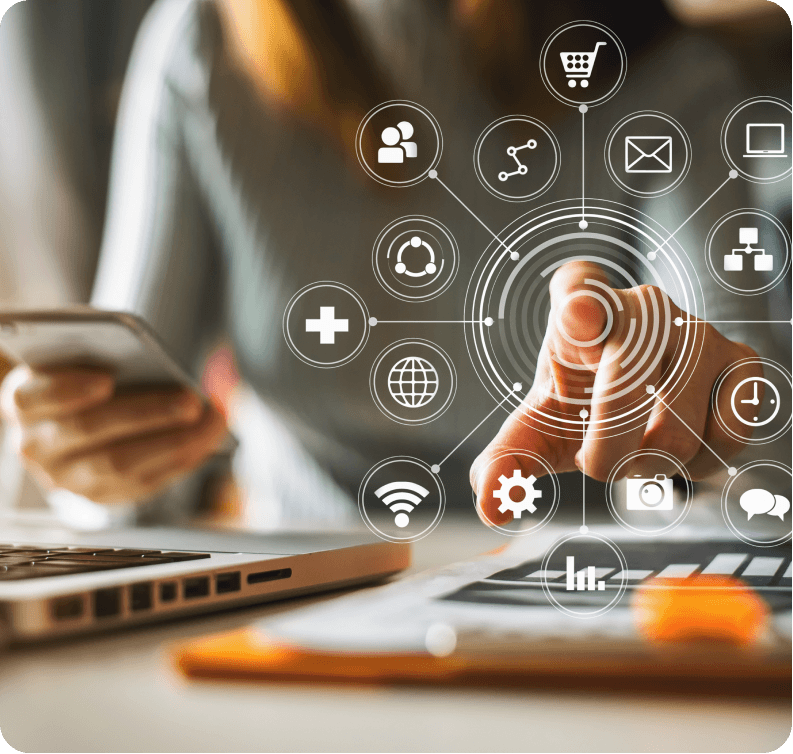 What is Digital Marketing?
Digital Marketing is the advertising of any products, services, website, or any other content through digital channels, such as Social media, mobile application, email, web application. Or in simple words, we can say that it is any form of marketing products or services with the help of electronic devices.
As a digital marketing company in Al Ain, we help you build trust in your services and ultimately help to increase the ROI of your business.
What makes Brand Story different from other
digital marketing agencies in Al Ain?
We build a brand with passion, thus uses data-driven technology to lead it towards the goal and help it grow. Below are our services with the help of which your brand will leave an indelible impression in the minds of your potential customers.
Search Engine Optimization (SEO)
Social Media Marketing (SMM)
Pay- Per Click Services (PPC)
As the name suggests, that SEO is the optimization of the website according to the search engine to increase the website traffic and to be on the first page of SERP.
Therefore, any activity performed intending to improve the ranking of any products, services, website, or any other content on SERP.
The result we gain is unpaid or organic or free or natural results.
Because of the enthusiasm and tireless efforts of our SEO experts towards our customers, it makes Brand Story a top-tier digital marketing agency in Al Ain
The social media platform is one of the fast-growing and trending sectors in the world's history.
Our SMM specialist has their world of social media to plan their strategy to gain website traffic through social media sites.
Facebook, Twitter, Instagram, are the well-known social media platforms, that helps you to target your potential audience personalized.
We are having a team of Email marketing experts plan their strategy to build loyalty, enhance trust, and brand awareness. It is a highly effective marketing strategy to email to the targeted persona or the existing customers.
It is the most candid and effective way, to connect with your lead, to nurture them, and turn them into a customer.
Email marketing is on the convincing method to make online sales as it is the best communication channel where most of the customers check their mail daily, where you can generate the email list that helps you to generate leads, and also increase ROI by converting more leads into customers.
As SEO gives you unpaid or organic results in the same ways PPC will give you paid results.
It is also known as Paid Search Advertising (PSA) or Search Engine Marketing (SEM).
Our PPC experts use this advertising strategy to enhance your company's credibility, to amplify your audience reach, and to reach your target customer at the right time.
There are many advertising platforms such as Google, YouTube, Face book, LinkedIn, Snap chat, Twitter, Insta gram, Tik-Tok.
Our advertising and marketing strategy makes our company the best digital marketing company Al Ain.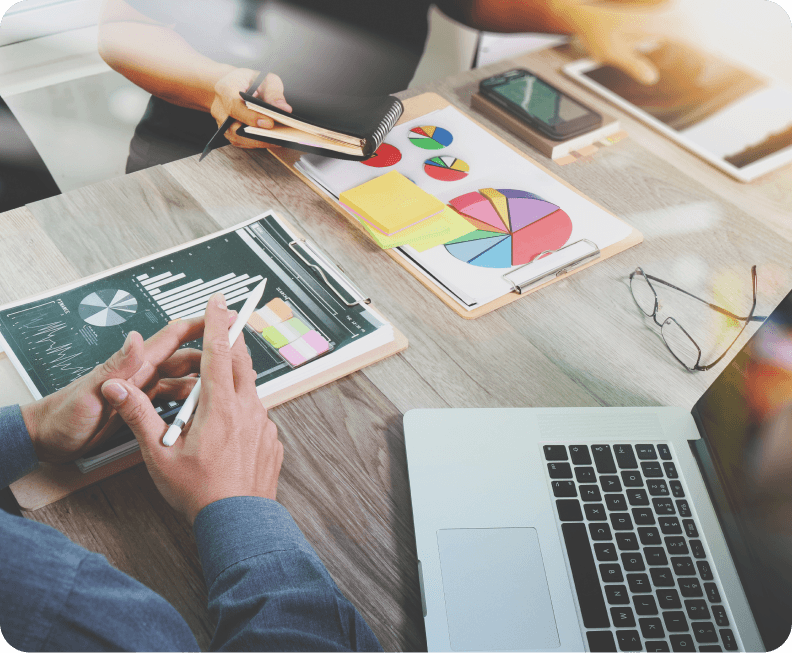 Industries to focus on for Digital marketing company Al Ain
In this online world, where everyone is going digitalized some or the other way, many businesses are trying to alter their business model for their better quality service. Many industries are looking for digital agency dubai like Ecommerce, Fitness, Healthcare, Non-profit Organization, and many more.
Not every technique or strategy works for every business. Therefore, our experts plan digital marketing strategies as per your business niche which makes us different from other digital marketing companies in Al Ain.
Other Digital Marketing Services Location