Corporate Photography in Ras al Khaimah
Corporate events are a great way to unite your employees and celebrate special occasions. Whether it's a corporate event, an award dinner, a promotional brand event, or a product launch, capturing those special moments through photography is essential. The impressive corporate photography in Ras al Khaimah consists of photographers who know how to frame those moments in a way that tells a story and captures the essence of the event. BrandStory photography services help in capturing the impactful moments of your business.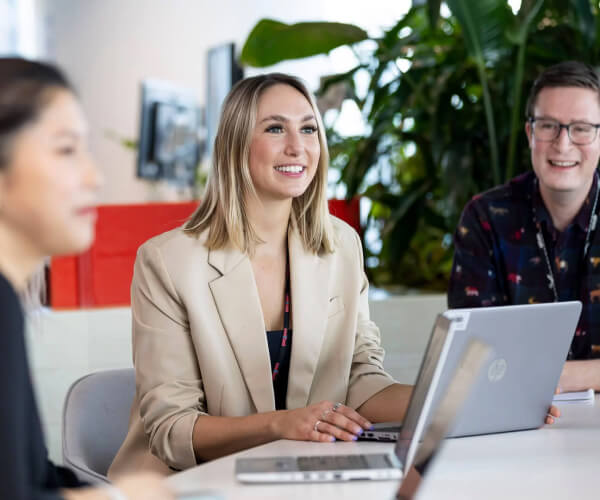 Types of Corporate Photography
Corporate Headshot Photography
Corporate Event Photography
Corporate Product Photography
Corporate Architectural Photography
Corporate headshots Ras al Khaimah consist of business portrait photos commonly used for company websites, business cards, press releases, and LinkedIn profiles. In addition, these headshots can be used for various corporate purposes.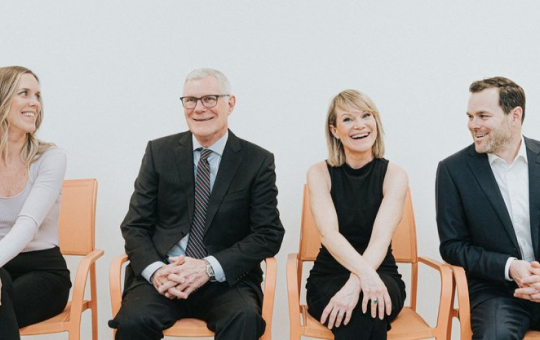 It is a specialized field that captures images of corporate events such as conferences, trade shows, product launches, and brand promotion events. Corporate event photography helps you to document the event and create high-quality images that can be used for marketing and promotional purposes.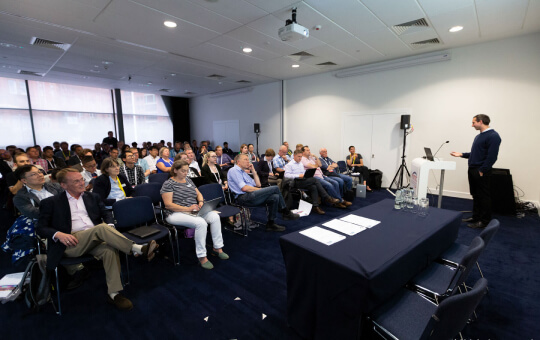 Corporate branding photography is a collection of unique photos representing businesses and creating distinct visual identities for marketing materials. It includes all the business product photos, group headshots, social media, blog images, and any images you use for social media - but only if they are original to you.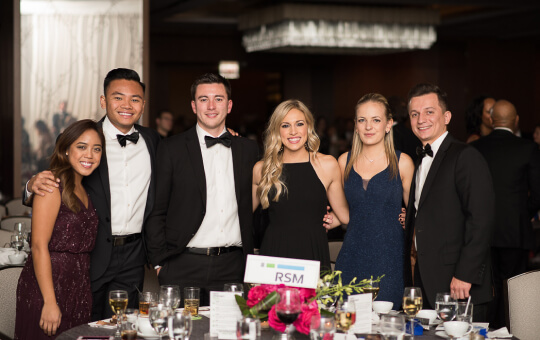 The corporate photographers in Ras al Khaimah know all about lighting, angles, techniques, exposure, aspect ratio, composition, retouching, image enhancement, image clipping, etc. All these components are used to deliver the best product images.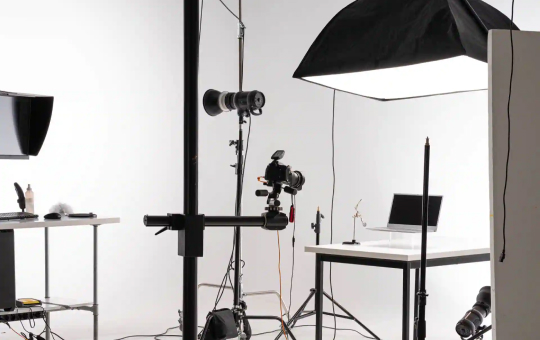 In architectural photography service, a corporate professional photographer takes pictures of buildings and other structures that have been made. These pictures are captured for business reasons and in brochures or on the Internet for businesses.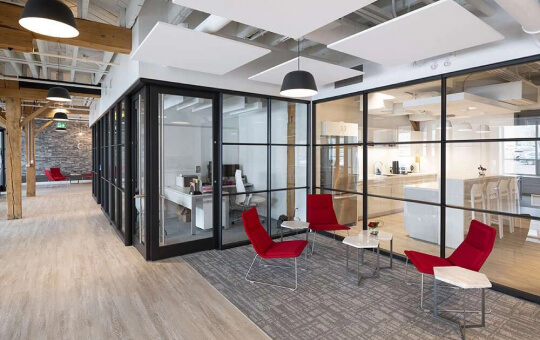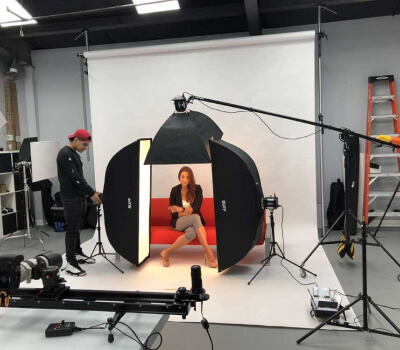 How are we Different from other corporate photographers in Ras al Khaimah?
At BrandStory, our photographers are passionate about corporate photoshoots and capturing the essence of your business events through their best skills in Ras Al Khaimah. Our unobtrusive approach allows us to capture candid moments without disturbing the flow of your business event. From corporate conferences to product launches, our team specializes in creating a visual story showcasing your brand's highlights and unique features.
Why Choose Brandstory for Corporate Photography
in Ras al Khaimah?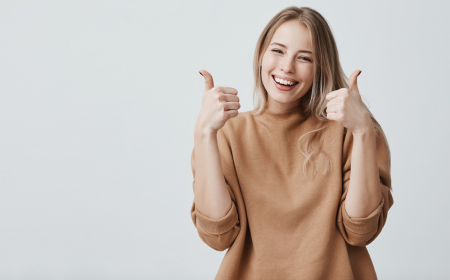 Great Expertise in Photography
Our team's expertise in creating branded, best spaces ensures your event will be memorable and visually appealing. In addition, with years of experience in photography, we ensure that you get the possible images for your event/ business.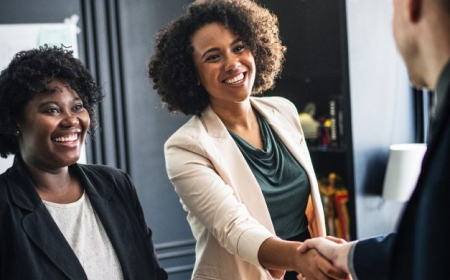 Flexible and Responsive
No matter how often you ask for change, our team is always ready. Our expert corporate branding team is very flexible and responsive, which helps us deliver the expected results.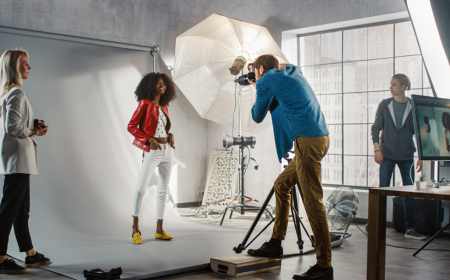 Captures the True Spirit of the Event/ Brand Image
Trust BrandStory corporate event services to deliver exceptional event photography that captures the true spirit of your business or corporate events. Contact BrandStory today to discuss how we can help make your branding/corporate event successful.
Importance of Corporate Photography For Your Business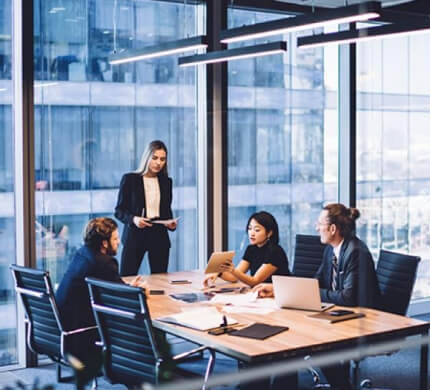 High-quality corporate photography gives your brand/ product website, marketing materials, and social media accounts a more professional look. In addition, we help to establish your corporate business as a reliable and trustworthy enterprise in the industry.
These pictures can show what your business does in news releases, brochures, websites, or other advertising. Corporate photography services can also boost employee morale and engagement by capturing images of your team members at work, at company events, and team-building activities.
Testimonials
I've worked with the Brandstory team at several events of my company because we haven't found a better corporate photographer anywhere else. The team always gets what the client wants and is polite, reliable, flexible, and nice to work with. The team gave us some great photos that we use repeatedly. We want to collaborate with them again!


We have employed the BrandStory corporate event team for our brands across all social media channels. They provided us with the most efficient service every time, and their work assisted us in marketing future events. The photographs are of high quality and effectively present and promote our brand. They were one of the corporate photographers near me that helped us with the best images.


FAQ's
Corporate photography involves capturing high-quality images of various business aspects, including products, services, and organizations, to showcase them to the public. With the growing role of digital social media in the marketing industry, commercial photography has become more popular.
It is seen that corporate photographers are trained professionals who specialize in producing high-quality images for any business. They have the expertise, skills, experience, and equipment to visually capture and showcase your brand's essence. All this helps in capturing the best images for your business events.
It purely depends on the corporate need you have for your business. When you contact the BrandStory corporate photography services, the team will give you a quote for that, which will tell you about the costs of the services.
The following are the types of corporate photography that are used in today's digital space:
Headshot photography
Corporate event photography
Branding event photography
Product event photography
Architectural photography
Other Corporate Photography Company Locations