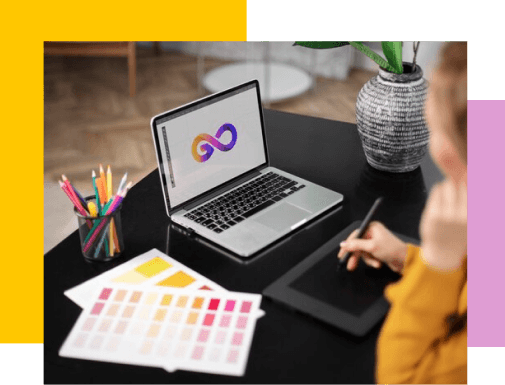 What is Logo Designing?
Your brand is more than just an asset; it is an identity card of your business. At Branstory, we fully understand the importance of stunning logo designs. Our team creates visually appealing symbols, emblems, or marks for your brand that reflects your business's core values. Logo designing is known as the crucial component of branding. This becomes your immediate visual recognition. Brandstory professionals combine their extensive graphic design skills, understanding of brands, and creativity to create compelling logo designs. The logo designers understand that a well-designed logo design should be memorable and able to convey the essence of the brand, leaving a lasting impression on customers.
How Logo Design Can Boost Your Business
A logo is the first thing customers see when exploring your business. Whether on a website or in product marketing advertising, logo design is the most vulnerable part of the consumer encounter. A well-curated logo creates a positive impression on the minds of your customers. In this way, the audience will remember your business or brand by just seeing the logo design.
When audiences see your brand' logo continuously across all marketing collaterals of your brand, it brings an association with your brand. Over time, all this contributes towards making familiarity and trust among your customers. Eventually, all this helps make your brand more preferable to other competitors. By creating a strong and appealing logo design, you can make your brand memorable easily.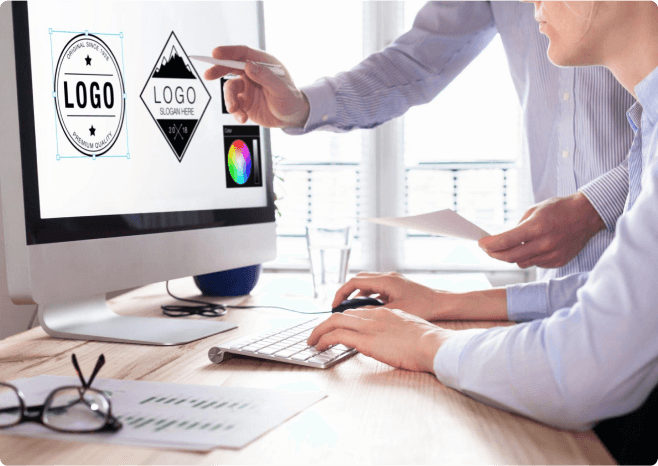 Various Types of Logo Design
Wordmark Logo Design
It is a powerful visual representation of your business in the digital realm. The Wordmark logo is. Furthermore, a combination logo also reinforces a memorable image to make people remember it. Designers design this logo most distinctively so it can be used in various marketing collaterals. Combination logos possess both visual appeal and text clarity, making it a balanced, recognizable identity for your brand.
Emblem Logo Design
Emblem logo design usually consists of a symmetrical and enclosed shape with an image at the center. It is accompanied by the company's name, motto, or maybe established date. Emblem logos draw inspiration from traditional seals that exude a sense of prestige, tradition, and authenticity. Institutions, government agencies, and large businesses often use this type of logo to convey authority and heritage. It can be used for branding collateral and official documentation to enrich their values and history.
Dynamic Logo Design
This logo design embraces change and adaptability. Dynamic logos can transform, shift, and evolve to represent different aspects of your brand. The designers design flexible and well-suited logos for brands operating in the digital market. This type of logo can adjust its appearance based on context, audience, and digital platform. Dynamic logos include animation, modular elements, and color variations to make them more effective. Moreover, this logotype possesses the potential to capture your audience's attention and present your brand fresh in front of them.
Monogram Logo Design
It is well known for its minimalistic branding approach. Monogram logo design combines two or more letters /initials from the company's name to create a distinct symbol. It intricately features typography with its exclusivity and professionalism. Monogram logos are good for longer names and complex-titled businesses. This type of logo is timeless and has a classic aesthetic that can be used on various marketing materials, like business cards to product packaging.
Why Choose Brandstory Logo Design agency in Abu Dhabi
By partnering with Brandstory as your professional logo design agency in Abu Dhabi, you get to experience the best of services. With our passionate and creative experts/designers' skills and knowledge, we deliver the best designs to our clients that align with their brand identity.
At Brandstory, we completely understand the importance of a good logo and it is reflected in our designed logos. The team of designers approaches every type of project with great attention and precision to detail.
In the process of designing the best logo designs, our experts integrate their artistic flair and strategic thinking to effectively communicate your brand's unique story and values.
With our commitment to excellence and artistic designs, you get the best of logo designs. We ensure that our designed logo for your brand stands out from the crowd.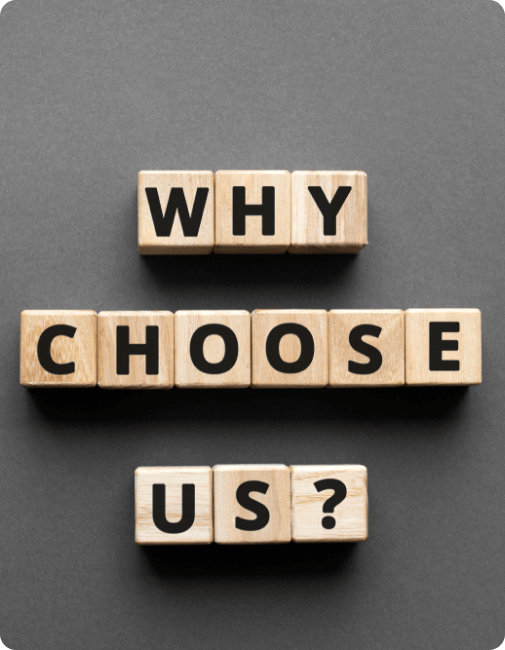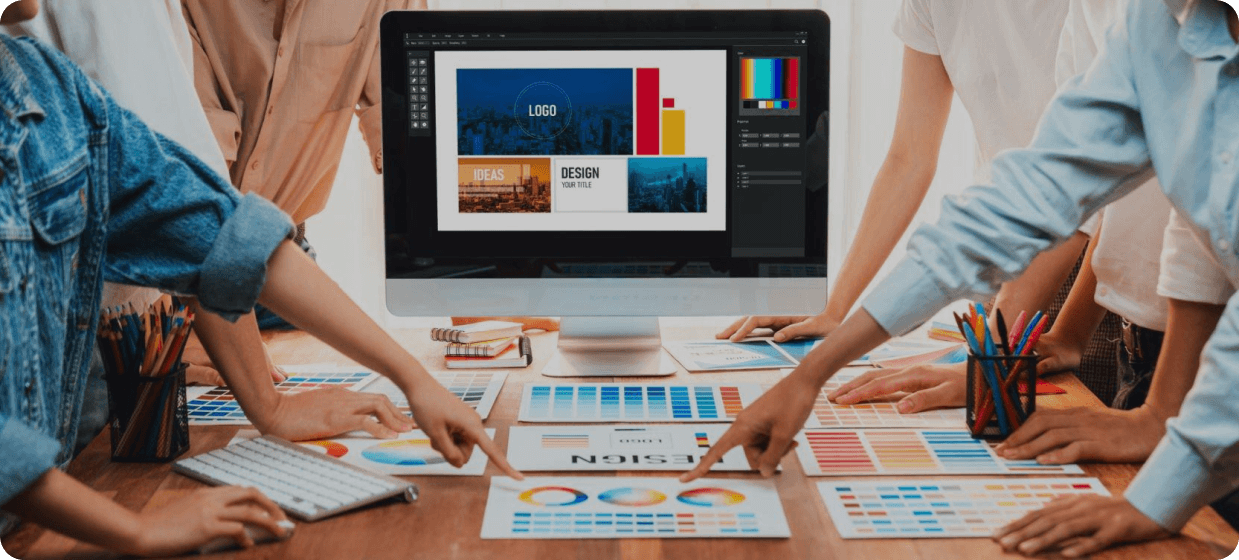 What Makes Us Stand Apart from Others
Brandstory professional logo design Abu Dhabi Company stands out from the competition because of its unwavering commitment to innovation and creativity. We pride ourselves on delivering exceptional results to our clients through our high-quality designs. Our team believes in client-centric solutions that make us more client preferable. We curate a personalized plan for every logo design project that helps our team design logos that align with your brand guidelines and values. Our approach is holistic, and we collaborate with our clients to create good-quality designs.
At Brandstory, our talented designers have extensive design knowledge and principles backed up with industry nuances. All this contributes towards tailoring a logo design to your specific needs. Brandstory is more than a logo design Abu Dhabi Company; it is your holistic creative partner, which can enrich your brand with creativity and innovation.
Our Logo Designing Process
Research and Discovery
These are essential components for any design process. Our team researches to understand the customer's brand more closely. During this stage of creation, our committed team executes complete research to gather all sorts of insights about your brand. It includes the brand's unique identity, values, and competitive landscape. The team explores various design trends and competition logos to ensure the logo stands out in the Abu Dhabi market.
Concept Development
Brandstory with the best logo designers in Abu Dhabi to communicate with your brand effectively. In this stage, our designers focus on developing concepts that tell a unique story and evoke emotions. The professionals at Brandstory employ good expertise to craft distinct concept development for logo designs. We collaborate with the client's company to conceptualize the logo design process.
Design Refinement
It is one of the crucial stages of the logo designing process. Our team takes the selected logo concepts and tunes them to perfection. We understand that every detail is important and continuously refine it to make the brand's logo the best. We polish the design at every stage to make it more creative and memorable for the audience.
Our team of designers pays attention to even small elements, like typography, colored schemes and its scalability to produce good logos.
Presentation and Delivery
After the development and refinement phase of logo design, it's time to present and deliver the logo to the clients. Brandstory team prepares a whole presentation to showcase the logo's journey to make you aware of our process. We present the whole journey in front of you, like concept development, refinement process and the versatility of it.
The team provides the clients with logo files in various formats, making it ready to use across all branding materials.
Key Benefits of Logo Design in Abu Dhabi
Professional Logo Creation
An intricately designed logo with a powerful symbol is the benchmark for our company. The professional logo design serves as a representation of your business's values and objectives. Investing in a professional logo design service sends a strong message to your potential customers.
Trust and Reliability
A good logo deeply connects with your target audience on a deeper level. This cultivates unwavering customer trust and loyalty for your customers. It also forges meaningful brand relationships.
Brand Representation
A logo design is a good representation of your brand. It is the base for your brand's identity, effectively conveying your personality. It also conveys the values and mission of your brand. Logo designs help create a strong connection with your customers, allowing good engagement.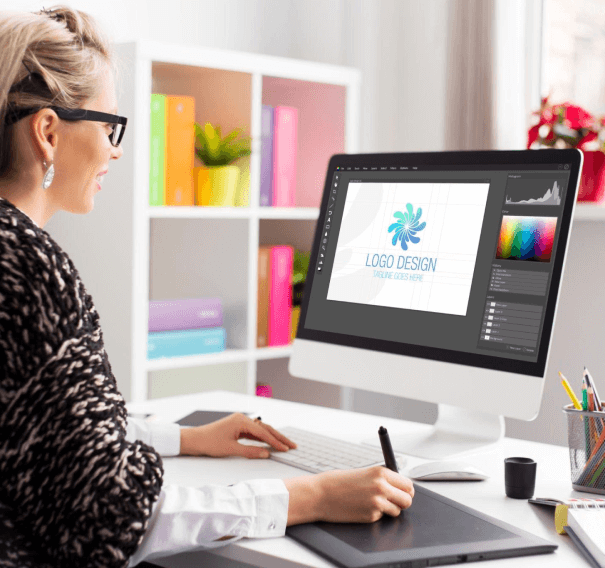 TESTIMONIALS
Our Client Testimonials
"We needed a good creative logo design company to help us elevate our brand's presence. Brandstory came to our rescue and helped us create an appealing logo that was unique and distinct from others in the market. We cannot thank you enough for creating such a good logo for us."
Daniel
"Our previous logo design was becoming very complicated and could not foster any more tangible relationships with our customers. So, we needed something that would help us achieve a good relationship with our audiences. The brandstory team created impressive logos for our company that aligned with our brand's values. It helped us be visible in the market, but also helped us create good relationships."
Rohan
"For our clothing brand, we needed a combination logo that would align with our business. Brandstory logo design company in Abu Dhabi transformed our ideas into reality and creative design. The logo was highly enriched with graphic elements with our company's typo. The design was so impressive that we used it across various marketing collaterals."
Dan
FAQ's
Logo design is an image that tells everything about your business and helps people connect. This gives people something to connect your company and ideas with while also giving them information. Designers use symbols and typos to show their business values.
It depends on the complexity of the logo design project. If the logo is too complex to comprehend, the team will take longer to complete it. Usually, the Brandstory designer's team takes at least 3- 4 days to complete the logo design.
It depends on the type and complexity of the logo design. Simple logos can cost less than an abstract and dynamic logo design.
A well-designed and creative logo makes people believe you by showing that you are professional and keeps them around. It lets your audience know you do great work, even if they have never heard of or worked with your business.
We provide good services to our clients through our creative designs. The team approaches every design from the audience's perspective and refines it as needed. Our extensive team of designers meticulously creates great designs for clients. We are one of the best logo design companies in Abu Dhabi, working towards creating great designs.