eCommerce Web Design Process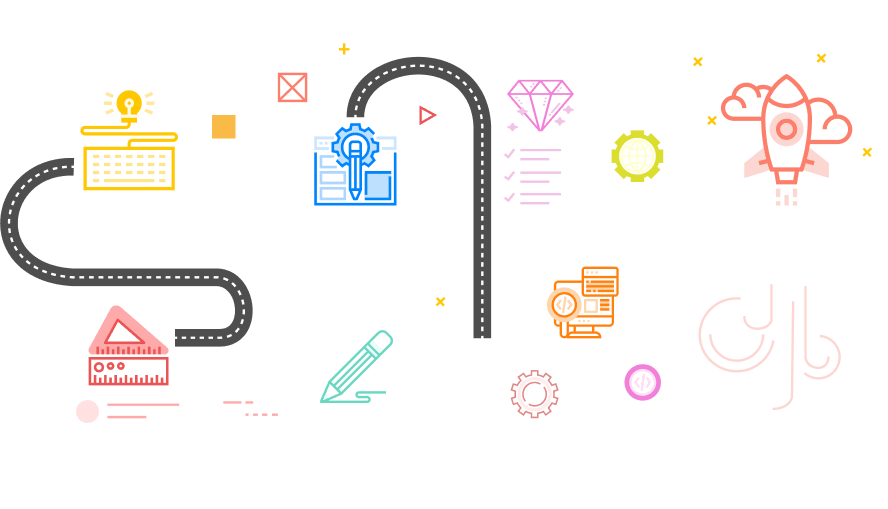 Brandstory, being a versatile and veteran eCommerce development company in Dubai, values the objectives and interests of clients. We leverage our top-notch technology and years of experience to fulfill the aspiration and missions of our clients.
If you are looking for a company offering services related to eCommerce web design Dubai, you can trust Brandstory as your go-to brand. Our web designers and developers will not only provide you with highly customizable solutions but also safely store your business information. Moreover, we take the assistance of advanced technological platforms to provide you with a dynamic eCommerce website.
eCommerce Website Development Services
Brandstory being the leading eCommerce development company in Dubai offers an extensive range of services. Our custom and eCommerce solutions are aimed at satisfying the needs of our clients. Some of our top-notch eCommerce services include –
Tech-Stack Website Development
Recognized as the leading eCommerce website development Dubai, Brandstory comes with unparalleled expertise and commitment to eCommerce development services. Our technocrats and top developers will assist and support you in achieving all your business goals. We deliver profitable websites at a reasonable cost.
Theme Development and Integration
This service will enable you to amplify the performance of your online store while improving customer experience and maximizing admin productivity.
Payment Gateway Integration
We can turn your eCommerce store into a global store with our outstanding payment gateway integration. We will ensure that your payment integration is able to accept payments from all recognized card companies located around the world.
eCommerce Migration Platform
Are you facing any type of operational difficulty with your current eCommerce platform? We can seamlessly migrate your current website to your preferred platform without any complexities.
eCommerce Maintenance and Service
A premium website requires consistent support and maintenance. We will constantly guide your online store's work so that you can focus on other tasks.
UX Research and Design
As the leading eCommerce website design company Dubai, we will design your website in a way that allows your users to navigate and find out information easily. We will ensure that your website has all the features that convince your audiences to buy from your online store.
Types of eCommerce Websites we are Building
Single Brand Website
It is the most common eCommerce business wherein it sells only the products and services of a particular person or business. Here, you will need a vendor-specific website irrespective of your business model. Whether you are a B2B, B2C, or C2C business, our developers can build the ideal single-brand website for you.
Online Retailers
This type of eCommerce website is especially common for large retailers. Online retailers wholesale products of other brands under a single roof. We will create an ideal website for such retailers by ensuring easy product navigation and secure payments.
Affiliate Websites
If you want to sell products of other brands in exchange for a commission, we can help you by developing an affiliate website for your eCommerce business.
Marketplaces
A marketplace is an eCommerce website wherein individual entrepreneurs can easily list their business offerings for sale. The most popular examples of marketplaces include Amazon and Etsy. If you have an idea for setting up an online marketplace, we can get it up and running.
Workflow at Brandstory
As the best eCommerce development company in Dubai, we offer reasonable packages to our clients. Our eCommerce web development process looks like the following –
We will first understand your audience

Develop a well-defined, relevant buyer persona

Choose the ideal web development platform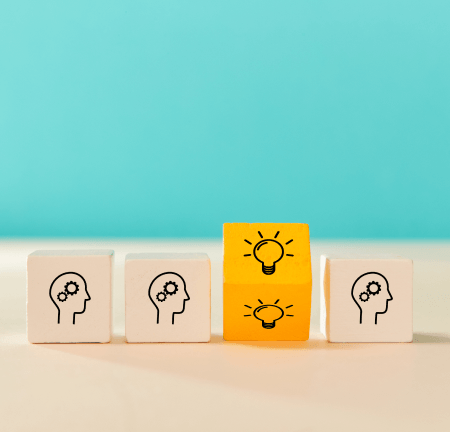 Create a development roadmap

Execute the right theme

Build, amplify, and deploy the online store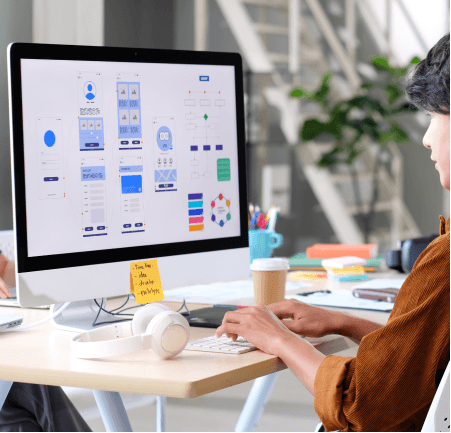 Optimize your eCommerce store

Offer continuous maintenance and monitoring

Troubleshooting and support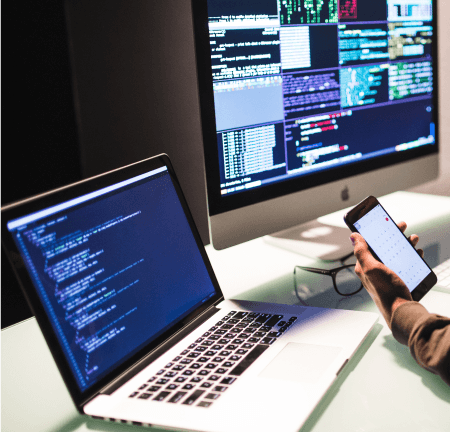 We provide the test services for the website developed and offer solutions to any aspect of website service.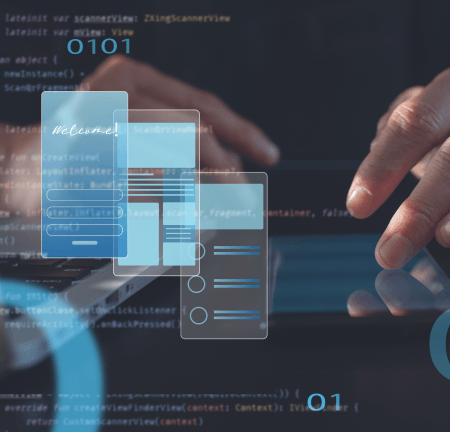 Our team works tirelessly and completes the project on time with amazing results.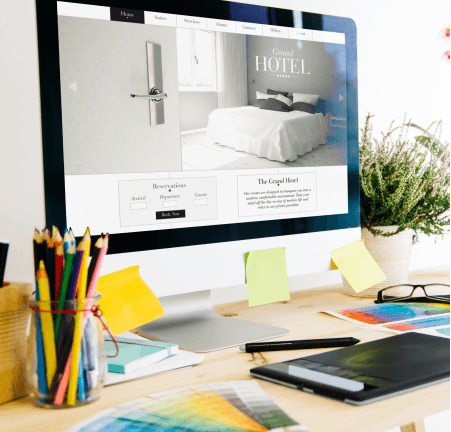 Create Positive Perception with Smart, Simple and Significant Communications

Quality Design
Creating a site with high graphics and visuals to engage the customers.

Engaging Content
Creating relevant content with the help of a talented content writer so that the potential customer understands and gets all the right information.

Exceptional Design
Creating eye-catching visuals that will help to boost the relevance of the business.

Creating user
Friendly sites and providing the required data with less amount of input data.

User Interface (UI)
Creating a site having an intuitive interface and provide the relevant information.

User Experience (UX)
Creating a site that is easy to use and has a pleasant experience.

Responsive Design
Creating a site which is compatible with all kind of mobile and immobile devices.

Differentiate from Competitors
Creating a unique site that will make it stand out among the competition.
Why Choose Brandstory
eCommerce Website Development Company in Dubai
Now you would be wondering why you should pick us for designing your websites.
Choice of frameworks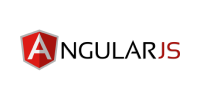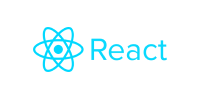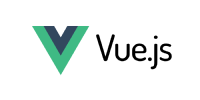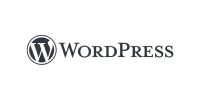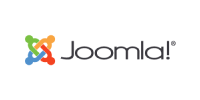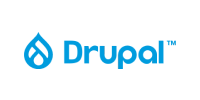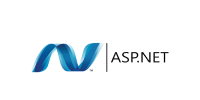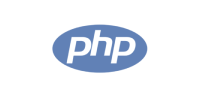 Other design solution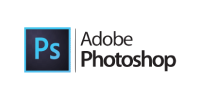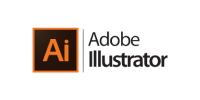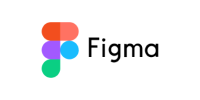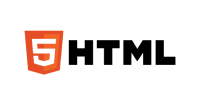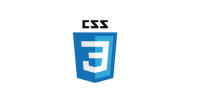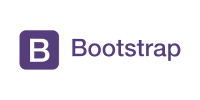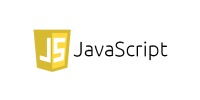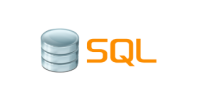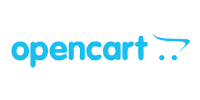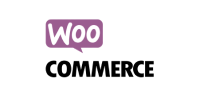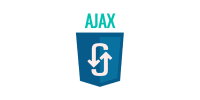 01

Dedicated Account
Manager
We always provide a dedicated project manager for each and every project. Our project manager delivers high-quality results for your brand.
02

Team of Expert
Our team consists of strategic thinkers & creative masterminds with 8+ years of experience. Who all are experts in specific services to make your brand outstanding.
03

Proven Results
Every client is valuable to us, and our utmost priority is to provide them with the confidence that they require to manage the business online.
04

Great Support
Here are the supports you can expect from our digital agency in Dubai, such as Transparent Real-Time Tracking, Business Strategy Support, You Get Full Admin Control, Inhouse Members.
05

Reports and Pricing
We provide all the services at affordable pricing hence we share report based on the selected plans. We usually provide weekly reports, 15 days reports, monthly reports and custom reports. This will help us to optimize your performance and brands
Perks of Working With Our Dubai eCommerce Website
Development Company

Affordable with goal-oriented solutions
Our web design packages are easy to afford and can provide you a strong presence in the digital world.

Client Satisfaction
Our team focuses on the requirement of our customers and develops the strategies that will be best suited for enhancing their business.

Presence in all Industrial sectors
We have a vision and the ability to serve multi-industrial needs by offering meaningful digital transformation that fits accurately with all the businesses.

Active Delivery of project
Web designing has many aspects that need to be coordinated with fines and agility to be delivered on time, for which our team has been trained & delivers.

Modern Solutions
Online world is evolving continuously, and your website should also maintain an edge over the competition. Our team has the experience and the strategy to implement the latest graphics and design solutions to provide you with that edge.

Expert Team
We have some pioneers of digital marketing in our team whose complete focus is to provide you innovative and highly influential web solutions.
Our eCommerce Website Development
Services in Dubai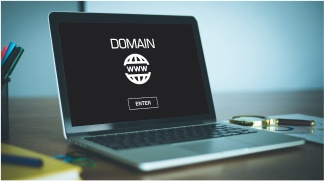 Domain Registration
We also provide domain with most annual affordable prices with extensions like .com, .in, .co.in, etc.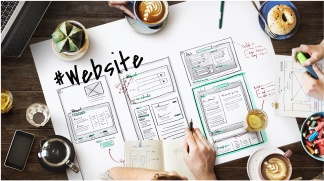 Website Designing
To enhance the growth of the business, an online presence is a must, and for that, you must have an eye-catching website, which our expert team of website designers can provide.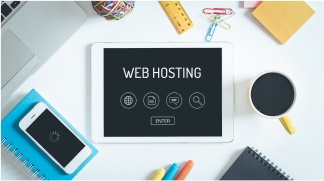 Web Hosting
Web hosting is a unique service that we provide, and over the years, our team has gain experience due to the evolving online world. The experiences help us to cater to the needs of our client.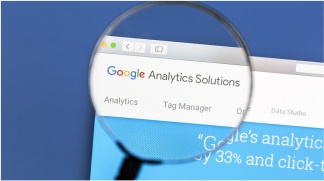 Google SEO
With the help of our most cost-effective SEO services, you can enhance the presence of your company in the online world.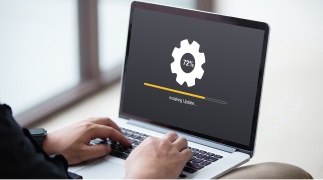 Website Maintenance
We provide the service of regular updating of your website, which will give you the edge over other players and allow you to remain on the top rank online. Our services will come at an affordable cost so that your annual budget is not disturbed.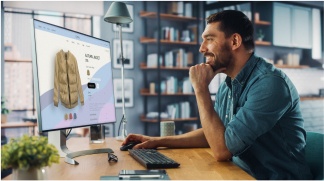 E-Commerce Solution
We also create self-adaptable e-commerce platforms for our client for marketing their products and services.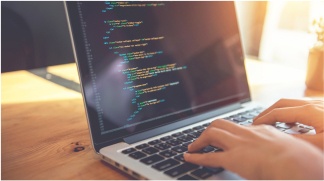 Web Portal Development
The world of the internet has made it possible for businesses present all over the world to collaborate with each other and perform the tasks in much more effective ways.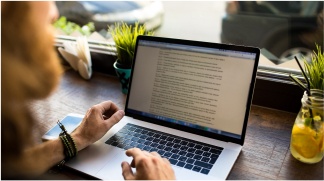 Content Management Based Websites
We render you the access to our web server with your unique login id, with the help of which you can self-update the content on your website with easy navigation and don't have to wait for anybody else.
Sucessfully completed
180+

Projects with numbers of satisfied client
FAQ's
As the leading eCommerce development company in Dubai, we deliver an m-commerce advantage to businesses by creating detailed eCommerce mobile apps for our clients.
We at Brandstory can tweak the modules and themes of your eCommerce business as per your requirements.
Our developers will routinely update you on the project status through email, direct communication, and calls. Moreover, we will appoint a dedicated project manager to assist you with the project 24*7. You will get real-time project updates when you work with Brandstory.
Yes. We have been working with multiple clients across different industries which powers us to modify our services as per the market trends. We create websites that are mobile-responsive as more users now search for products, services, and websites through their mobile devices. Our websites are compatible with mobile phones, tablets, and desktops.
We have the expertise in creating scalable, performance-oriented, innovative, and interactive eCommerce stores for clients across multiple industries. Our team of eCommerce website developers and specialists comes with unparalleled experience and a rich skill set that allows them to handle various types of projects. Our approach is fully customer-centric and we believe in using the best practices while delivering projects on time. Moreover, over the years we have significantly earned the reputation of being the best eCommerce web development company owing to our cost-effective and high-quality solutions.
The process of amassing various ideas and implementing them is what design comprises of. It has various modules like website layout, structure, interface, color, design, navigation, etc. Depending on the website's purpose, it can be for informational website, e-commerce website, brochure/catalog style website, a social media website, personal Website, photo-sharing website, mobile-specific Website, etc.
Not at all, we collaborate with all types of companies and provide the best services in web designing. We have a client list that varies from small and medium businesses to large organizations. We provide help at all the required stages.
The answer is yes; we continue to support and provide upgrades and maintenance service under the AMC contract.
Brandstory will provide you with a cost-effective solution for updating your websites with the latest market trends. The website will also be updated with your latest innovation, products, and services, along with company news.
There are various unique processes involved in bringing together the concept of design, content, and technology. There are simple as well as complex website designs that feature heavy static designs and assignments. Based on all these factors, we estimate the time spent by our resources to develop the website and consider each aspect we arrive at a budget.
One of the best eCommerce website development companies in Dubai. Their customer-driven and dynamic approach helped me create the website of my dreams. They will understand your vision and align the solution with your needs. Highly recommend their services.
A talented team of eCommerce web designers and developers. Highly affordable yet creative. They are brimming with new ideas every second and will deliver your project on time without compromising on quality.
I've hired Brandstory for developing my eCommerce website and their services were truly commendable. Their passion for offering the best eCommerce web solutions was worth appreciating. Their skills and creativity have provided me with an engaging, appealing, and user-friendly website. Thank you, Brandstory team!