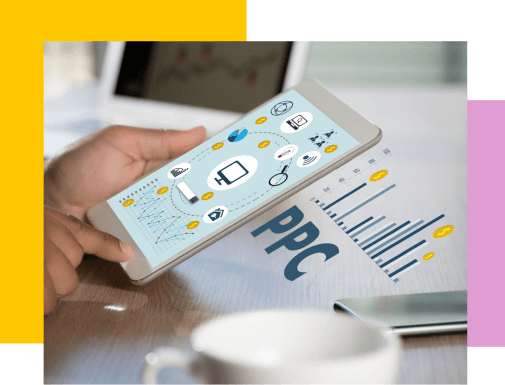 What is Pay Per Click?
PPC stands for Pay Per Click, which is an effective online advertising tool. Advertisers use it to reach a new audience base every day. Each time anyone clicks on your ad, the advertiser pays for it. PPC ad campaigns are known for being cost-effective and used to boost your business. However, running every ad campaign with precision requires perfect time and effort. Hence, you require the best PPC services at your disposal. If you are looking for effective and trustworthy PPC services, consider Brandstory Solutions. Our team is adept at implementing win-win strategies to position your brand at the forefront of search results, irrespective of search engines, social platforms, etc.
Why PPC is Essential for Business Growth
Pay-per-click advertising is an important component of any business growth in the digital age.
Its importance is best seen in its ability to deliver immediate and high-target results. PPC services in Abu Dhabi allow businesses to place their different ads in front of their targeted audience. In PPC ad campaigns, precision targeting ensures that your advertising budget is well spent without any loss, which in turn increases return on investment (ROI).
Moreover, PPC services provide valuable insights and data to help businesses achieve their campaigns' optimal performance. PPC services are adaptable to change, which makes them flexible with business objectives, which helps them gain a competitive edge over the competitors.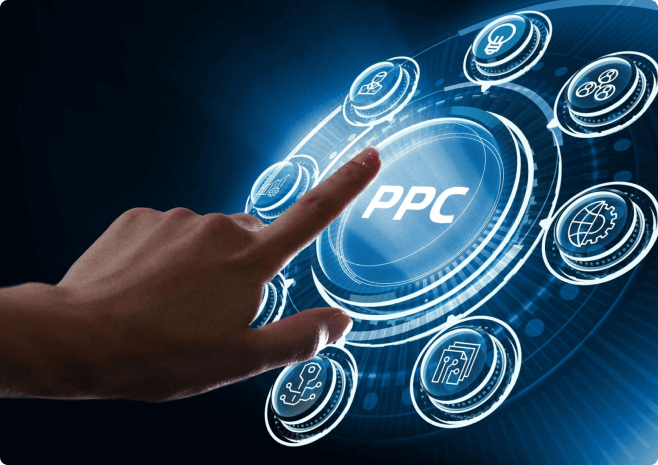 Our PPC services in Abu Dhabi
Search Engine Advertising
This type of advertising is to be done to improve your website's visibility on different search engines, like Google and Yahoo, by investing in strategic links. Search engine advertising helps directly interact with your audiences about specific products, services, and information. We display your brand's ads whenever users search for something using the relevant keywords. This technique allows businesses to showcase their offerings on common search engines, like Google and Yahoo! All this ensures that your services and products reach the right audience.
Display Advertising
It majorly assists in promoting your brand or service through appealing visuals (images and videos). The ads are displayed on popular websites like Google Display Network and Facebook. At Brandstory, our team of PPC management in Abu Dhabi strategizes the placement of the display ads. These ads are presented as banners, text, and images on relevant third-party websites. Using these methods,  you can reach your audiences easily. Display advertising involves all sorts of visually appealing features and components.
Social Media Advertising
It capitalizes on your expansive user engagement and audience base on social marketing platforms. Our team tailors the effective and most relevant ad campaigns for platforms like Instagram, Facebook, and LinkedIn. With our expert and best assistance, businesses can effectively promote their services and products as per their audience's demographics and preferences. We curate various ad formats for our clients, like image and video ads. Carousel ads and video ads. This allows businesses to showcase their offerings well, ultimately leading to conversions.
Shopping Ads
These are specialized types designed for e-commerce purposes or business. Shopping ads are featured on all major search engine result pages (SERPs). The ads are visually appealing with product/service prices, images, and descriptions. It further allows businesses to present their products directly to the users on the internet. We display the ads to provide a visual representation of products, allowing all potential customers to see what they are buying before clicking on the ad. Our team ensures that the shopping adare displayed at the appropriate place for more clicks.
Video Advertising
It is one of the best tools to leverage moving objects' impact to promote products and services efficiently. Compared to static images or text, video advertising has proven to be highly effective and good at grasping the viewer's attention. To achieve the specified marketing goal, our team curates well-crafted video advertisements. Through our creative approach,  businesses can elevate their brand presence to the next level. Establish a deeper understanding of your audience with us.
Budget Management
In any type of business in Abu Dhabi, budget management is important in ensuring that all resources are used efficiently. This helps in maximizing profitability of your business. Budget management involves tracking all expenses and investments to see if the campaigns are working towards the right track. We make sure that your investment does not go in waste and we achieve the best results. Moreover, budget management empowers businesses to make informed decisions.
Why Choose Brandstory PPC Marketing Agency Abu Dhabi
Collaborating with Brandstory as your PPC marketing agency in Abu Dhabi is an elevating factor for your business. It is seen as a strategic decision that can transform your traditional advertising methods to innovative results.
As a team of experienced ad professionals, we have a proven track record of delivering best results to our clients. We help various businesses achieve their objectives fast with our PPC services.
For every PPC ad project, our team curates a distinct and specific strategy that aligns with your brands. This not only increases your visibility, but also drives high-quality conversions.
Whether it is about boosting your brand awareness, or maximizing the website traffic, our team works relentlessly for it.
With BrandStory, you gain a deep insight about the Abu Dhabi market, after which you can easily create the specific ad campaign.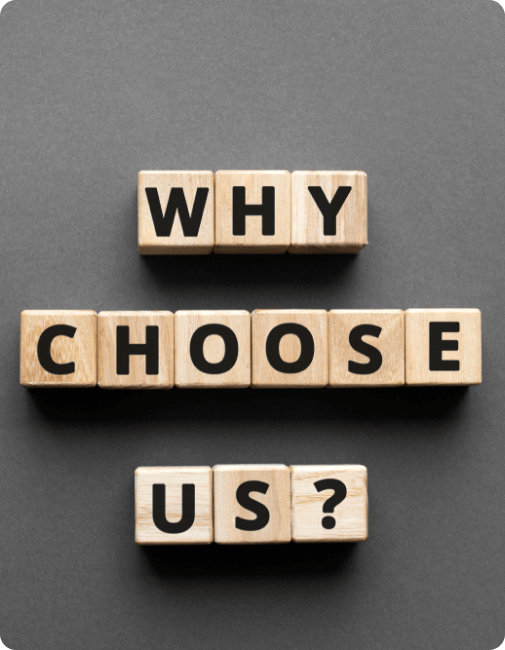 Our PPC services in Abu Dhabi
Initial Consultation and Goal Setting
This phase is called the preliminary stage for curating PPC ads. Our team and the client sit together and discuss the specific PPC goals. The collaborative effort here identifies your PPC ad objectives. This will help in curating specific campaign strategies. The objectives may include brand awareness, maximizing website traffic, increasing lead generation, etc. For each ad objective, our team curates different ad campaigns.
Competitor Analysis
It is essential for any marketing campaign you set out for. Competitor analysis is also called Benchmarking. Our team closely monitors the competitors to make your ads more precise and in alignment with your target audience. This analysis gives us an extra edge in our PPC ad planning. We create ads that are unique and have an appealing sense to your audience.
Keyword Research
This may be the long phase in the Google ad campaign process as it requires continuous activity. Our team creates a core keyword list while developing ad campaigns. We refine and expand the keyword list to obtain long-tail, highly relevant, and low-cost keywords. Moreover, the BrandStory team reviews high-cost keywords to get the most relevant ones. We keep on checking for better keywords for your ad campaigns.
Campaign Setup
A good structure lays the base for a successful digital marketing plan. This enables the clients to reach the right audience with impactful messages. With this,we make sure that you get desired outcomes from the ad campaigns. During the campaign formation, we work with clients to establish budgets and bidding strategies and scheduling options that align with their goals. We also define the geographic locations where ads are displayed. Furthermore, the team at Brandstory also helps in setting up tracking and analytics tools for monitoring the campaign performance accurately.
Ad Creation
This phase witnesses the ad creation for your product/service. At this stage, our team creates a compelling ad creative with catchy text to attract customers. With ad texts, you can communicate with your consumers and promote your product/service on different platforms.
Then, the Brandstory team will check the quality score of the ad text and also add a call to action button to it. We also include the ad extension in this phase to make it more attractive and unique.
Landing Page Optimization
It is an important component of PPC campaigns. Landing page optimization includes refinement of the webpage on which ads will be displayed. Our team at Brandstory PPC agency in Abu Dhabi ensures that the webpage aligns with the ad's message and also provides great user experience. The optimization process helps in maximizing the chances of generating leads through purchases and other desired actions. It is seen that a well-optimized landing page ensures that users actually find what they are looking for.
Ad Extensions
Incorporation ad extensions to the PPC management Abu Dhabi creatives helps in maximizing the CTR, it makes the ads more relevant for the users. Moreover, the ad extensions also improve its quality score. We bid for the ad extension included advertisement to ensure that only the relevant ads get displayed. The extensions can be address, store ratings, address, etc.
Conversion Tracking
It is basically the systematic monitoring and measurement of user actions that perfectly align with specific campaign objectives. Conversion tracking may include: purchase details, filling of contact form, or signing up of a newsletter. Our PPC service company in Abu Dhabi ensures that all your advertising efforts are not going in vain. They are not only driving meaningful interactions, but also help in reaching the business goals. The main aim of conversion tracking is to provide valuable insights to the marketers.
A/B Testing
Through A/B testing, our PPC team at Brandstory helps in gaining insights about what really resonates with the users/target audience. It helps in identification of various ad variations that can drive more traffic and click-through rates (CTR). A/B testing also gathers insight about lower bounce rates to determine how the ad campaign is working out.
By analyzing the above gathered data, we refine our PPC ad campaigns and also help in redistributing the budgets more efficiently. This, in turn, improves the ROI.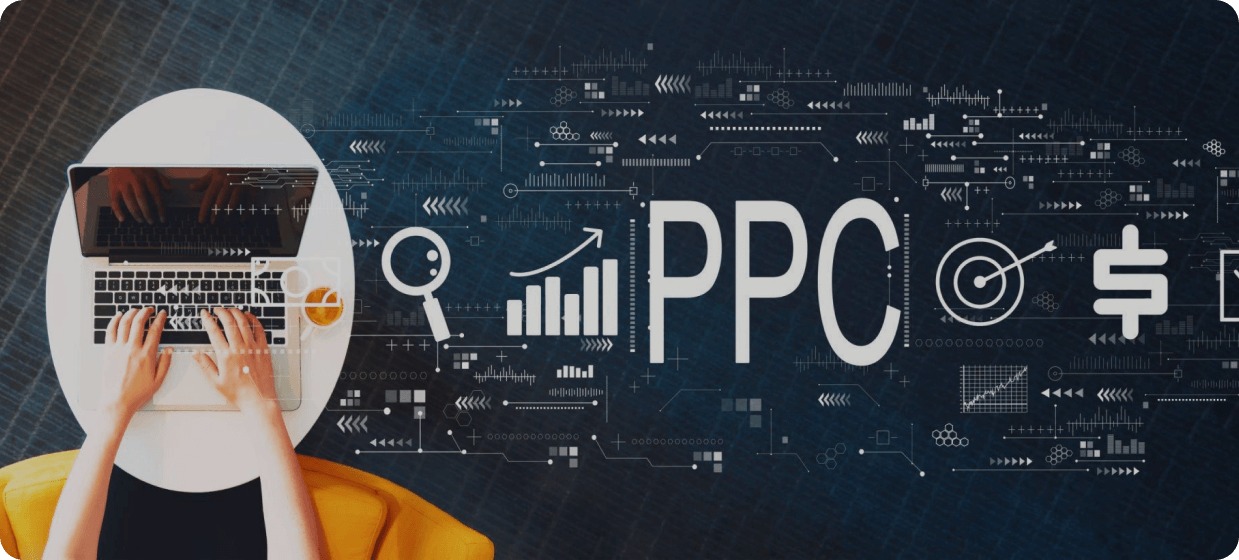 Benefits of PPC Management in Abu Dhabi
Immediate Results
An effective PPC campaign can be set up quickly and start generating desired results. This type of agility is profitable for getting rapid exposure across the geographic areas. For this reason, PPC Abu Dhabi services are executed for time sensitive promotions.
Highly Targeted Advertising
PPC ad campaigns allow various businesses to target their right audience base. This is based on the factors like keywords, demographics, location etc. It further ensures that ad spend is only focussed on potential customers, thus, increasing the conversion rates.
Measurable ROI
It provides detailed information about all sorts of metrics and analytics. All this allows businesses to track the campaign's effectiveness. The Marketers employ the data-driven approaches to enable better decision-making and optimization of their ad spend.
Brand Visibility
PPC services are made to boost brand awareness across different platforms.  It ensures that your business appears at the top of search engine results page-SERPs, and on popular websites. All of this helps in maximising the brand visibility for potential customers.
Flexibility and Scalability
The ad curation is very flexible and has a high potential for better scalability. You can tell the advertisers about what you want to display about your services and products. PPC ad campaigns offer flexibility to adjust budgets around the targeting options. This helps in optimizing the campaigns.
Increased Leads
It is an effective strategy for lead generation upon strategic targeting. With a catchy and elaborate ad text and good creative, you can persuade your user base to click on your service/product.
TESTIMONIALS
Our Client Testimonials
"My team have been extremely happy with the effectiveness of the work Brandstory and the team have done for us. Our lead generation rate has increased massively after the PPC campaigns. Brandstory PPC services in Abu Dhabi are a great strategic partner for our ads. We would highly recommend their services."
Barbara ,Executive
"The Brandstory PPC services team has done an incredible job for our company.  The professionals helped us increase our organic traffic. We have got really good results from the PPC services. We will continue to work with Branstory for our ad projects."
Maria - Marketing Professional
"The Brandstory team was so instrumental in helping our business to execute the inbound marketing. With the PPC services, we got tons of leads which were so tangible. The team not only understood our needs and requirements but also provided us with the most relevant PPC campaigns."
Matthew - Chief Executive
FAQ's
It is a digital marketing model in which advertisers pay a fee for each advertisement click. PPC ad campaigns appear on search engines, like Google and Bing other social media platforms. In this, advertisers select the specific keywords and phrases about the products/services. PPC services are highly measurable and flexible and can be an effective part of digital marketing strategy.
The main difference between SEO and PPC is that search engine optimization focuses on getting organic search, whereas PPC services concentrate on getting more traffic through display ads, social ads, etc.
The following are the different types of PPC marketing:
Display ads
Video ads
Text ads
Key metrics to measure the success of PPC campaigns are as follows:
Impressions.
Click-Through Rate (CTR)
Cost-Per-Click (CPC)
Conversion Rate (CR)
Return on Investment (ROI)
Quality Score (QS)
Remarketing in PPC services is an online advertising form that allows your business to show the relevant products to the right target audience. It is a way to reconnect with your potential customers who didn't convert in the first place.
You can use the following ways to choose the right keywords for your campaigns:
Be specific about what you want.
Be descriptive about the ad texts
Use multiple keywords
Think like your customers
Highlight on well-known brands for more traction