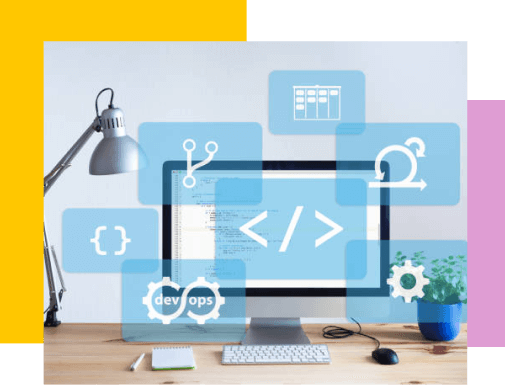 What is Mobile App Development?
Mobile app development is the professional process of developing software applications that can smoothly operate on your Android/iOS devices. These applications are developed by leveraging network connections that interact seamlessly with computing resources.
The application development journey includes curating complete installable software bundles with essential code, binaries, and assets. Moreover, the process also comprises implementing high-end backend services that ensure smooth performance and user experience.
We develop mobile applications that align with your business goals and also provide a good experience for your various users.
Benefits of Mobile App Development for Businesses
Mobile app development Abu Dhabi services provide several benefits for various businesses. It considerably improves customer engagement by providing a good platform for user interactions. These interactions could be about related businesses' brands, products, and services. The mobile apps go further by offering personalized experiences and rewards while fostering good customer loyalty. This way, you can effectively reach your targeted audience set and catalyze your marketing efforts.
Moreover, the mobile apps provide great insights through analytics tools. This data can be analyzed by businesses to gain a good understanding of the customer's behavior in operating the applications on their devices. All this enables you to make informed decisions about your marketing strategy.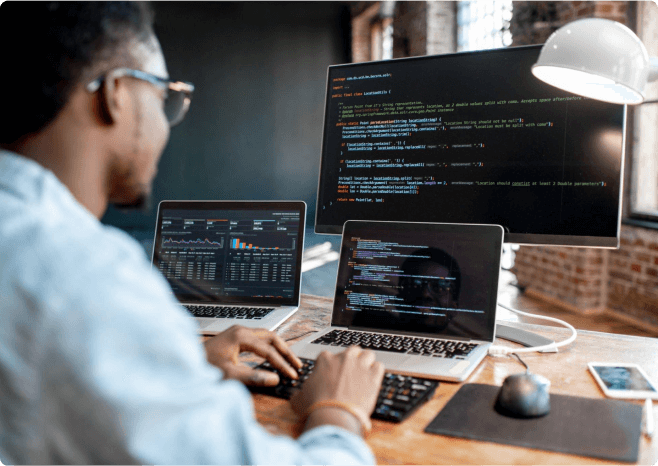 Mobile app development services in Abu Dhabi
Brandstory's team of skilled professionals is adept at navigating the challenges posed by hardware proliferation in the Android OS. With this expertise, they can help you develop high-performing applications that integrate your brand values seamlessly.
Our developing professionals can also help your business/brand gain the top rankings of Google Play. It ensures optimal app visibility, which can further increase your success.
iOS App Development
In the iOS app development Abu Dhabi process, the developers use the potential of three main Apple devices: iPhone, Apple Watch, and iPad. Brandstory mobile developers excel in creating various types of mobile applications, such as business apps, fintech, games, and many more. With IoT and cloud AI expertise, our team develops applications that can perform very well on iOS devices. Trust Brandstory mobile app development company Abu Dhabi, for optimized applications.
Flutter App Development
Flutter is an open-source mobile application development structure. With the help of Flutter, our developers create high-quality, fast, and better applications for our clients. Flutter enables the creation of Android and iOS apps from a single codebase. Due to its fast development cycle, it is highly preferred by app developers, and because of it, our app creators swiftly deliver applications to our clients.
React native App
Development
It offers several advantages for enterprises and SMEs. React Native app development has a framework that is suitable for all kinds of development scenarios. At Brandstory, an app development company in Abu Dhabi, the team of experienced React Native developers specializes in building the best apps from scratch.
Furthermore, our team's main focus is accelerating your app development and delivery process without incurring extra costs.
Hybrid App Development
This type of app development uses native app features and capabilities simultaneously while adopting HTML5. A hybrid app functions as a native app, mainly within an embedded browser component. Brandstory's best app developer Abu Dhabi team comprises UX designers, visual designers, and software engineers. With the team members' combined expertise, we create the optimal applications for your business.
Cross-Platform App
Development
To streamline the development process to a considerable limit, developers use the Cross-platform for various app development. This approach renders the skilled developers to use a meticulous methodology. This ensures minimal disruption to the user experience.
At Brandstory, our developers skillfully execute this approach, which further empowers them to leverage the full potential of native platforms.
Why Choose Brandstory for mobile app development in Abu Dhabi?
Brandstory mobile app development company, Abu Dhabi team, comprises experienced professionals dedicated to building good applications. The team possesses the unwavering commitment to transform your vision into reality through optimal apps.
We have made this our specialty to excel in developing the best iOS & Android applications. Our expertise is in developing solutions that serve your unique requirements, allowing your app to stand out.
At our company's core, our team prioritizes the security of your intellectual property. You can trust that your app's source code is handled with paramount confidentiality. Moreover, the team treats your valuable ideals and assets with professionalism.
Let us transform your tech concepts into cutting-edge mobile applications that exceed your expectations.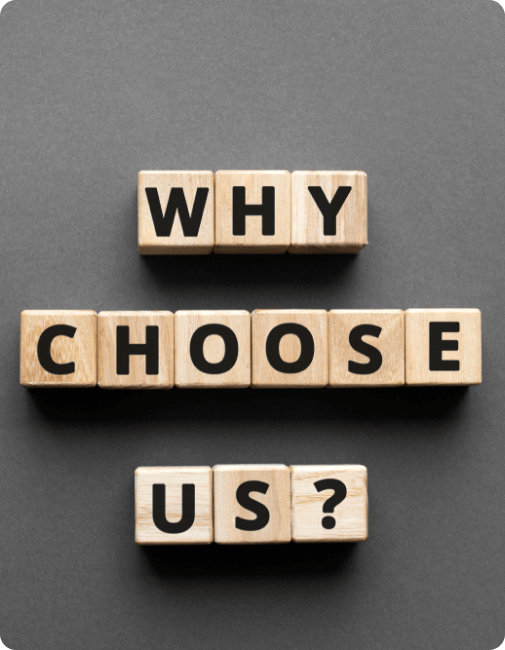 Our Mobile App Development Process
Planning
In this phase, our mobile app developers Abu Dhabi team defines all system requirements, like initial technology decisions and capturing user roles and personas.
Design
This step comprises establishing the initial look and feel of the product with great attention to detail. Our team strategically plans for the release of your product to maximize its impact and reach.
Development
This includes frontend and backend coding for an application. Here, the actual app is developed with utmost precision and detail. Various AI languages are used to make suitable apps for our clients in this phase.
Testing
During this phase, a rigorous and holistic testing process is undertaken to make sure that all application bugs are fixed. It involves conducting usability, functional, and compatibility tests across various devices and platforms.
Deployment
After testing, our team deploys the application to your devices. This marks the completion of the mobile app development process.
Industries We Serve by Mobile App Development Abu Dhabi
Healthcare
We deliver reliable healthcare app development services in Abu Dhabi city. Our expertise includes serving all regulatory requirements, like HIPAA compliance. We provide robust healthcare applications for your needs.
Entertainment
Entertainment apps are important in improving the user experience by providing instant access to a wide range of content and interactive features. We design entertainment apps to provide convenience and personalization to users. Whether it is a streaming app or a music app, we develop all with precision and optimum functionality.
Real Estate
We help you engage your customers on a highly efficient digital platform. It seamlessly enables the buying, selling, and renting of properties. With our professional tone of voice, we provide a streamlined experience for all your real estate transactions.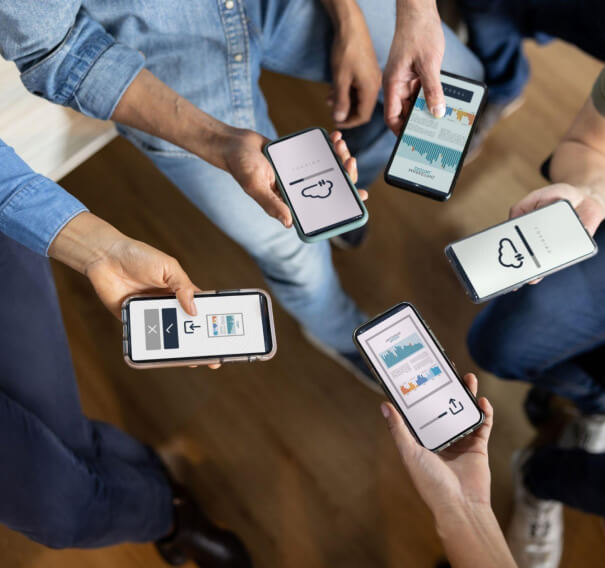 Education
With our robustly developed apps, you can enhance learning outcomes by creating an optimal test environment. It further maximizes performance. Our developers' professional approach ensures the facilitation of a real-world test experience, fostering the best possible learning outcomes.
Financial Services
We develop cutting-edge, reliable mobility solutions tailored specifically for the finance, investment, and banking industry. Trust in our expertise as we curate next-generation solutions to meet the unique needs of professionals like you.
Features of Mobile App Development
User-Friendly Interface
We produce intuitive and user-friendly interfaces for app development that guarantee effortless navigation. Our developers incorporate clear navigation menus, responsive design, and interactive elements.
Cross-Platform Compatibility
The applications developed by our team are engineered to operate seamlessly across various platforms. It exemplifies their broad appeal to the specific set of audience. We integrate cross-platform compatibility to create code that can efficiently adapt to different operating systems.
Security Measures
Mobile apps come up with sensitive user data, making strong security features an absolute requirement. It includes implementing encryption, secure authentication, and effective protection against prevalent security threats.
Offline Functionality
Users should have seamless access to specific features and data within the app, even in offline scenarios. This functionality holds significant importance for apps that heavily rely on content or functionality that users may require in areas with limited connectivity.
Scalability
It is crucial to prioritize scalability in developed apps to support growth and effectively accommodate a growing user base. We design applications while keeping scalability in mind.
Performance Optimization
The app should be optimized for speed & performance to guarantee seamless operation on various devices. This optimization is important to deliver a superior user experience and to meet the highest professional standards.
Analytics and Reporting
Collecting user feedback and app usage analytics is pivotal in enhancing the app over time and gaining deep insights into user behavior. This practice ensures continuous improvement and optimizes the user experience.
TESTIMONIALS
Our Client Testimonials
"One year back, we wanted an optimized application for our startup business. Fortunately, we came across the BrandStory mobile app developers Abu Dhabi team, which transformed our brand. They not only provided best-in-class functional apps but also provided us with analytics reports. The team assisted us in every step of our app development process. We are very happy with our services."
Khanna Sisters- Startup Owner
"I wanted some application that would help me enhance my online presence. The brandstory team of developers helped us create the one with minimal cost, which boosted our presence across various platforms. We could not thank them more for their work."
Rihanna - Homecook
"Last year, my main business application was not working properly. It needed some renovation and optimization features. We contacted Brandstory, a mobile app development company in Abu Dhabi, which delivered robust and highly optimized applications. The app was full of innovative features and performed well at various offline modes."
Tim _ Real Estate Holder
FAQ's
The time to develop an app depends on the number of features it has to incorporate. For example, an intuitive and interactive app can take seven days to 2 weeks. While the simple app takes only 3-4 days to deliver.
Developing a custom-built mobile application is a great way for your business to stay current and on the cutting edge of new technology. That's why more and more companies are switching towards mobile apps.
The following are the key platforms for app development:
Flutter
Ionic
React Native Script
Firebase
The top technologies used in app development are as follows:
It is essential to look at the company's portfolio and evaluations left by previous customers before selecting a mobile app development company in Abu Dhabi. If you look at the work that they have done in the past, you will get a sense of their working style, the quality standards they adhere to, and their general capabilities.